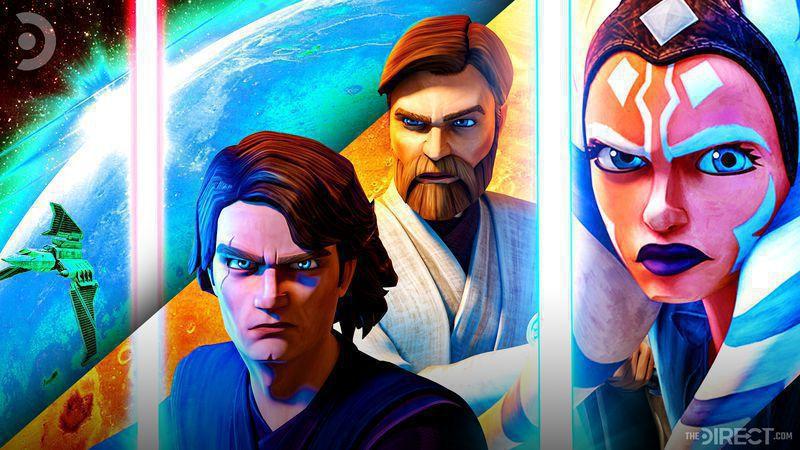 The Star Wars world is currently at a standstill when it comes to new content, but the future looks bright for the famous space opera franchise. While fans will have to wait for a while before they witness a brand new slate of Star Wars movies, the much-awaited season 2 of The Mandalorian will premiere in a few months. Gamers worldwide were recently treated to an announcement of a new game in the form of Star Wars: Squadrons, along with two new VR experiences: Vader Immortal and Galaxy's Edge. 
In the realm of the animated series, the well-acclaimed Star Wars: Clone Wars animated series finished its seven-season run last month. The last season was well-received by fans, which made some wonder if a follow-up series would be made that focuses on the adventures of Ahsoka Tano and Captain Rex before their appearance in Star Wars: Rebels. While an earlier rumor might have teased that one of the rumored animated series will involve Clone Wars characters, a new rumor has surfaced that may strengthen those claims. 
RUMOR
In a tweet, Kessel Run Transmissions clarified their earlier scoop by saying that there is a Clone Wars sequel series in "early development." While the outlet isn't sure about the sole focus of the series, they mentioned that it would "make sense if it follows Rex and Ahsoka after the events of Season 7" while also referencing the needed backstory of how Rex reunites with clones Commander Wolffe and Captain Gregor. 
WHAT THIS MEANS
It is important that we take this rumor with a grain of salt, but it is intriguing nonetheless. Star Wars is a franchise known for filling in the gaps by telling stories in-between the timeline of Skywalker saga, and focusing on the aftermath of the Clone Wars timeline makes sense. Though fans have already seen what Ahsoka and Captain Rex have been up to in Star Wars: Rebels, the gap between Clone Wars and the latter was still a decade, which effectively makes room for more stories to tell. 
Interestingly, Clone Wars creator Dave Filoni reiterated that the show was indeed finished but this doesn't mean that the stories of Ahsoka and Captain Rex won't continue. When Rebels premiered, there were a plethora of questions about the two characters that needed to be answered, which means that the rumored animated show could very well elaborate on that matter.
Kessel Run Transmissions pointed out that the backstory of the reunion of Captain Rex and the two other clones (Commander Wolffe and Captain Gregor) needs to be addressed in a detailed way. Even though Rebels already provided insight about the reunion of the three clones, there are still a lot of events that need to be covered for fans to fully witness their post-Clone Wars adventure. 
In many ways, it seems that the rumored animated show will be a much-needed boost for fans who are passionate about the animated stories set in the galaxy far, far away.