Members of the Star Wars: The Clone Wars cast revealed that Season 8 of the hit animated series was much closer to happening than one may have expected.
The final seventh season of the series stunned fans back in 2020, with the show's final batch of episodes hitting Disney+ before Star Wars said goodbye to the Clone Wars story.
And despite The Clone Wars being as beloved as it is (even winning the likes of Anakin Skywalker actor Hayden Christensen over), the series was no stranger to being on the chopping block during its seven-season run. 
The series was thought to have been completed after its beloved sixth season; however, it came back for a seventh using incomplete story ideas from before and repurposing them into one batch of 12 cohesive series-closing episodes. 
Clone Wars Season 8 Almost Happened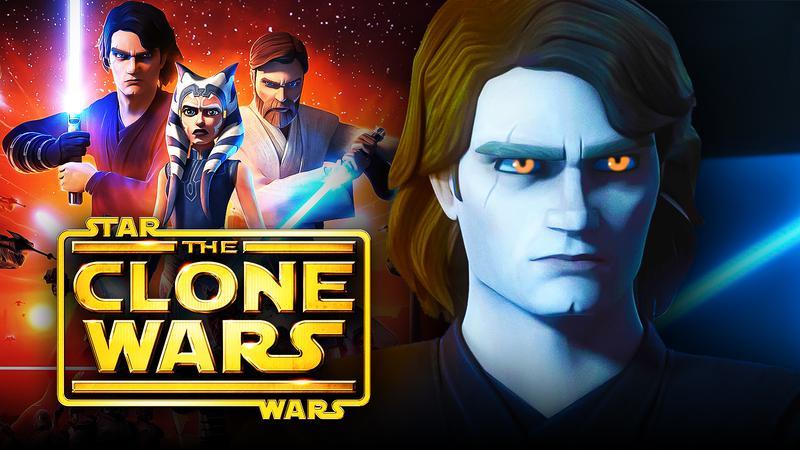 According to new comments from Star Wars: The Clone Wars actors Dee Bradley Baker and James Arnold Taylor, Season 8 of the much-celebrated animated series was a lot further along than fans may have thought before the show was ultimately tackled. 
Speaking at Emerald City Comic-Con, the pair "there was a lot that was recorded" for Season 8 before the plug was originally pulled on the series back in 2013:
Baker: "How far did we get? Did we get into a Season 8 before they pulled the plug?"

Taylor: "Yeah, we were teetering on the edge of that. There was a lot that was recorded. George Lucas originally wanted said he wanted to do 300 episodes of 'The Clone Wars.'"
The Clone Wars stars then answered questions about what unfinished episodes from the original cancellation they would like to see the light of day. Baker revealed his choice would be the one "that has the Bad Batch in it," which Lucasfilm ended up tackling in the final season seen on Disney+. 
Taylor's pick was an episode that featured legendary actor James Hong, which would have seen "Anakin [Skywalker] really struggling with Ahsoka being gone:"
Well, Matt, we did that one. Remember with James Hong and all that? Yeah, where we were out by the campfire and several folks have animated it. There's one beautifully animated version of it… They released some of the audio of that, but I don't know if it was the full episode... Because we explored– It was when Anakin was really struggling with Ahsoka being gone, and it was the one time where Obi-Wan and Anakin got to have that conversation about her. It was very dramatic."
The Case of the Lost Clone Wars Episodes
Some will be sad to hear there were some Clone Wars stories that will likely never see the light of day. However, it seems a number of them were at least repurposed into the final season of the series that Disney would release in 2020. 
That does not mean all of these got their day in the sun, but it seems a number of them did. 
The biggest casualty that was likely lost in this was the consequences of what happened in what was originally the series finale in Season 6. With Anakin's padawan, Ahsoka, leaving the Jedi order. 
This was addressed in the final season, and then again in other series like Star Wars: Rebels (and even potentially the upcoming Ahsoka). But it could have been interesting to see how her absence would have impacted these characters in an even deeper fashion than what fans ended up getting. 
How would have Anakin and Obi-Wan handled themselves without Asahley Ekstein's young hero? Or on the flip side, what did those days immediately following Ahsoka's big decision look like from her perspective? 
Anakin voice actor James Arnold Taylor seemingly brought up an episode that would have tackled this, diving into the internal struggle for a master who had lost his padawan. 
Yet, audiences never got this (at least in the way it was originally conceived). 
All seven seasons of Star Wars: The Clone Wars can be streamed now on Disney+.