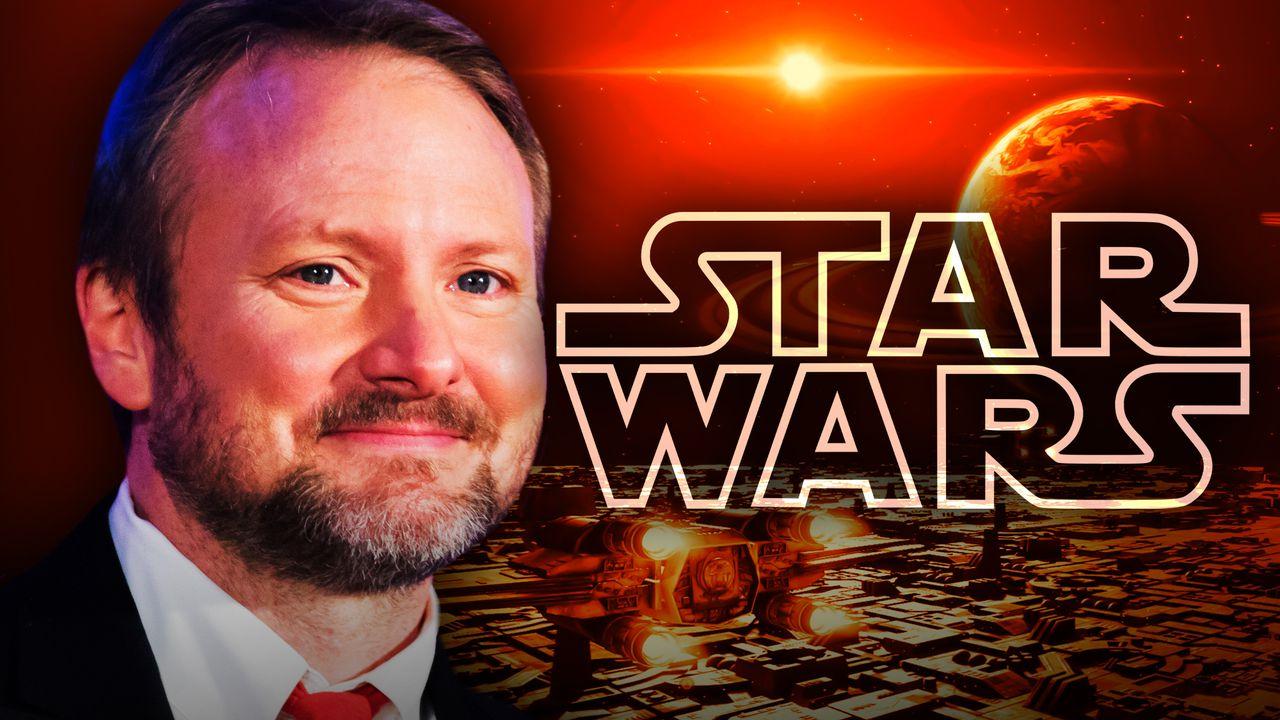 During Disney Investor Day 2020, a bevy of upcoming Star Wars projects were officially announced, including the feature film R ogue Squadron directed by Patty Jenkins and an upcoming untitled film by Taika Waititi. A gleaming absence from all of Lucasfilm's announcements was the upcoming trilogy directed by Rian Johnson, which has been rumored to still be in the works.
Johnson's Star Wars trilogy was first officially announced during a 2017 Disney quarterly shareholder meeting. After the release of Star Wars: The Last Jedi , which became one of the most controversial Star Wars films ever, the news around a Johnson led trilogy has gone quiet. Despite no official confirmation from Disney, it appears The Last Jedi will not be Johnson's one and only Star Wars flick.
THE RIAN JOHNSON TRILOGY IS REAL
USA Today author Sariah Wilson has revealed on Twitter that Rian Johnson's Star Wars trilogy is still in the works. She shared that there are "no dates or timelines because he has other projects going on, but it is happening."
I'm just going to post this now because I can see that I'm going to get a lot of requests - Yes, Rian's SW trilogy is still on. No dates or timelines because he has other projects going on, but it is happening. THAT IS ALL I KNOW ABOUT IT. 😁😁😁
Wilson received this update from Johnson himself after interviewing him earlier today.
I'm still grinning. 😁 pic.twitter.com/pUWENVstw9
LUCASFILM EMBRACING THE LAST JEDI
After the incredibly divisive opinions among fans about Johnson's first Star Wars film, it appeared Lucasfilm was reconsidering putting him in the driver's seat of his own trilogy. It has been over three years since Episode VIII's release and the movie still can cause fans to argue across the internet. The incredible thing about The Last Jedi is few people walked out of the theater with little or no opinion, most viewers either loved or hated it.
The 2019 release of Star Wars: The Rise of Skywalker did little to help Star Wars fans settle their differences and celebrate on the forest moon of Endor. Instead, director JJ Abrams made lovers of The Last Jedi upset due to backtracking on Johnson's work. Most notably, reducing Rose Tico to a very minor character, making Emporer Palpatine Rey's grandfather, and Luke Skywalker cherishing his catching, not throwing his father's lightsaber.
In turn, this news will likely make enthusiasts of the galaxy far, far away rejoice, or want to dive into a Sarlacc pit. At this point, absolutely nothing is clear as to when Johnson's trilogy will take place in the Star Wars timeline. There are very few films currently in the works at Lucasfilm, so Last Jedi haters may need to give Johnson another chance, and give green milk a try.