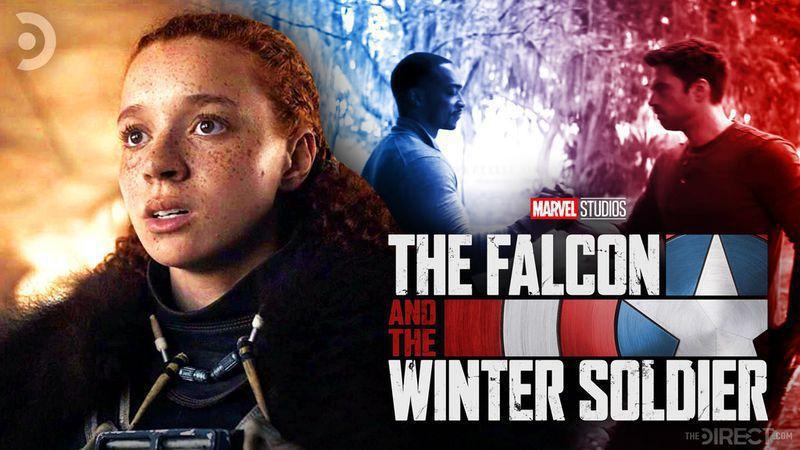 Part of the drawing power of Marvel Studios' films are their ability to shroud major aspects in secrecy. While Kevin Feige and company make that extra effort to keep all twists and turns hush-hush , fans are speculating and analyzing every aspect of production in hopes to uncover confidential details.
Most of Marvel's effort is to hide the big plot revelations: genocidal snaps, turncoat illusionists, heroic sacrifices. However, there are times when the MCU is extra quiet about who is even involved in filming.
NEWS
Could an actress from a galaxy far, far away find herself in an upcoming MCU project? According to a speculative 'Connecting Imaginary Dots' article from Lizzie Hill on Murphy's Multiverse , there is reason to believe Solo actress Erin Kellyman may have a role in the The Falcon and The Winter Soldier Disney+ series.
This speculation comes from an anonymous Instagram DM, who cites Kellyman as "shooting a disclosed TV show in Atlanta around the same time" as the upcoming series, as well as a friend congratulating Kellyman for being involved in "two of the biggest franchises ever."
WHAT THIS MEANS
While it is important to note that all this is speculation, Kellyman's potential involvement in The Falcon and The Winter Soldier could have larger universe implications.
It is not often that Marvel elects to hide talent's involvement in their projects; however, when they do it is usually due to their roles having significant implications. Notable hidden roles from MCU production include Peter Dinklage's secret character in Avengers: Infinity War , Ross Marquand's surprise recasting as Red Skull in the two-part Infinity Saga climax, and JK Simmons' shock return as J. Jonah Jameson in the end-credits of Spider-Man: Far From Home . If those specific roles were public knowledge before their films' releases, it could have led to deep-diving speculation that would have unraveled major plot-points.
Kellyman's involvement in the series is still unknown, but that hasn't stopped fans from speculating on who the 21-year-old actress could be portraying. The popular answer right now is the cherry-haired Shanon Ventura , a character who at the very least matches Kellyman's hair color.
In the comics, Ventura is a former pro-wrestler who falls in love with the Fantastic Four's heavy, The Thing, and even joins the team as a variation of Ms. Marvel. With a young actress with rapidly rising stock like Kellyman, Marvel would likely want her to fulfill a role she could portray for years to come. Could a potential appearance in The Falcon and The Winter Soldier set up Kellyman as Ms. Marvel type in a future project?
The Falcon and The Winter Soldier is slated to release on Disney+ in August of 2020.