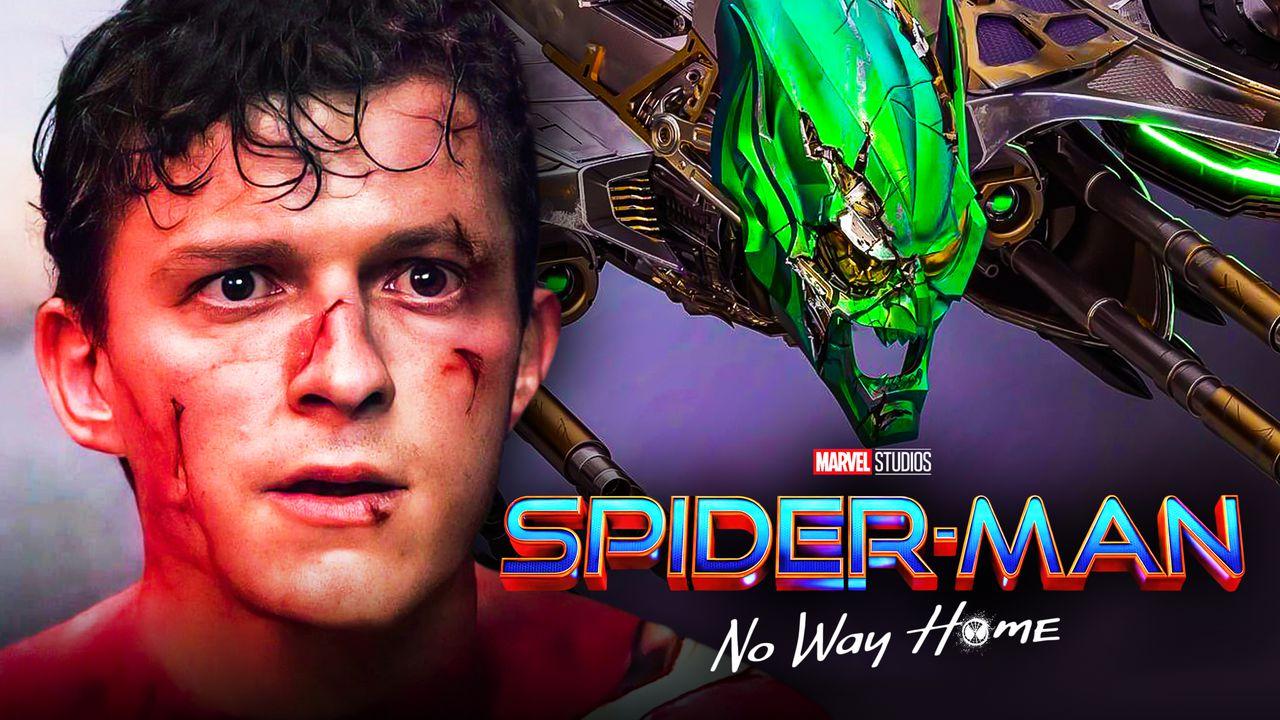 Spider-Man: No Way Home saw the return of not only Andrew Garfield and Tobey Maguire's webheads, but also many of the villains they fought in their respective projects. There was Willem Dafoe's Green Goblin, Alfred Molina's Doc Ock, and Jamie Foxx's Electro alongside both Sandman and Lizard. By the end of the movie, they had all teamed up to take down Tom Holland's hero, all fighting for control over a magic box.
Not only did these villains return after years of being off-screen, but many got big makeovers in the process. While Molina's Doc Ock looked fairly similar to his original appearance, Jamie Foxx was the one to get the biggest updates. Not only was he no longer blue, but he had also had his physical ody back. By the end of the film, he even had one of Tony Stark's arc reactors strapped to his chest.
As for Dafoe's green menace, while he entered the scene looking nearly identical to his original appearance in Sam Raimi's Spider-Man, he sported a much more rugged look inspired by his original comic style by the end of the film.
Now, thanks to some newly released concept art, fans can take a look at an alternate design for his iconic glider that could have been.
New Green Goblin Glider Art
Thanks to a new Instagram post by artist Josh Nizzi, fans have a new look at a crazy alternate look for Willem Dafoe's Green Goblin's glider seen in Spider-Man: No Way Home.
The updated glider featured a much more high-tech look, which would have been afforded to Norman thanks to the new tech found in the MCU.
 According to Nizzi, Goblin would have "[used] parts from Stark Technology" to "upgrade his glider," with the newly added shattered mask meant to "echo his glider in the comics:"
"This is the design I was most disappointed got cut for #spidermannowayhome. Using parts from Stark technology, like the Mysterio drones, Goblin was going to upgrade his glider. I was super happy about the idea of him putting his mask on the front to echo his glider in the comics. Helps to make him seem crazy too. In the end, I think they made the right call with the cuts - but I still love this design."
A Crazier Goblin Glider for Spider-Man 3
Many fans were sad not to have seen more of Willem Dafoe's now-iconic green helmet in the film. Shortly after its debut on the bridge, Norman shattered it in a back alley and never looked back.
This concept art was an excellent and imaginative way to keep that look going and reutilize it in a fun new way, although i's sad it never made the cut. While Dafoe's performance may have been phenomenal in No Way Home, the design of his villain's glider was fairly forgettable.
Maybe when the MCU finally gets around to building up its own Norman Osborn, concept art like this can be referenced in how they choose to reimagine the character. Or they might just go the Ultimate route and have him turn into something similar to what's seen at the beginning of Spider-Man: Into the Spider-Verse.
Spider-Man: No Way Home hits digital marketplaces on March 22.