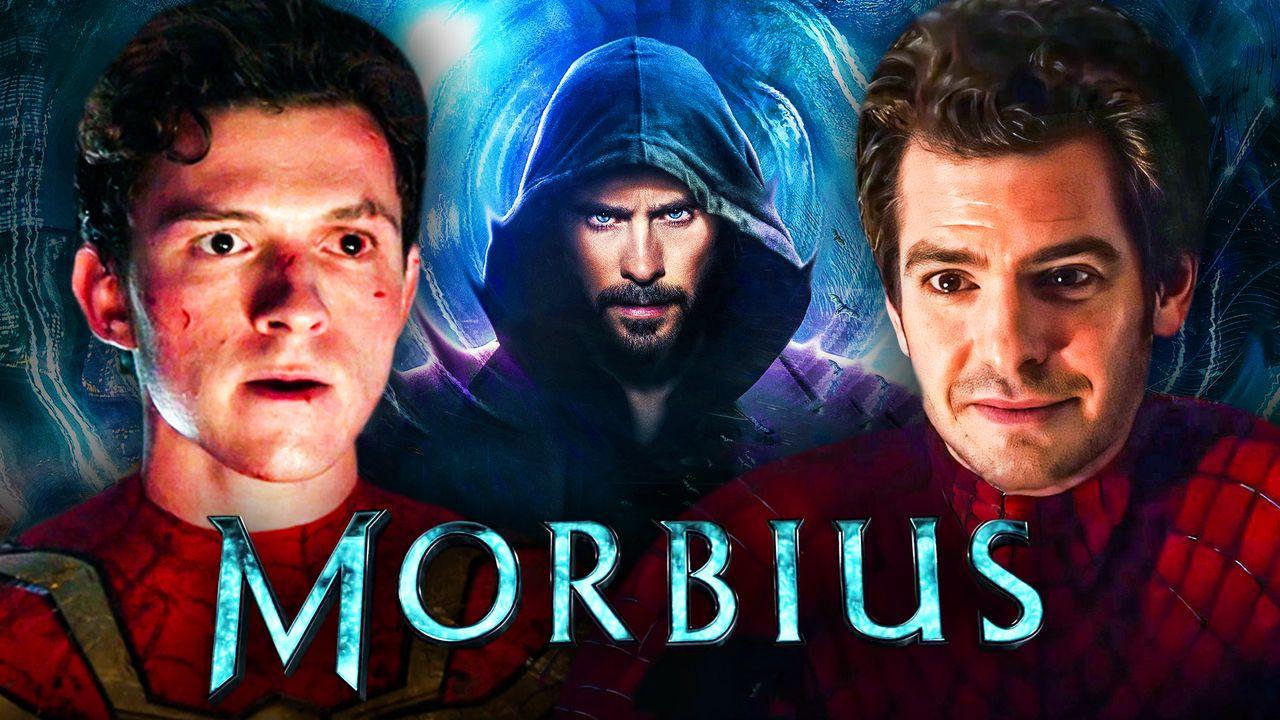 As great as the MCU is, there are other films out there based on Marvel heroes. The most recent example is Venom: Let There Be Carnage, which did fairly well at the box office and led to a third entry being greenlit. That project is just one in what will be a much wider connected world separate from the Marvel Cinematic Universe; Sony's Spider-Man Universe to be precise.
The next film on its slate is Morbius, which stars Jared Leto as the titular Vampiric anti-hero. The movie has seen delay after delay, but it's currently still set to hit theaters on April 1—hopefully, it's not a joke.
Thanks to the Multiverse concept introduced in Spider-Man: No Way Home, and the confusing post-credits scene with Tom Hardy, fans have been constantly wondering if they'll ever see these Sony films crossover with the MCU. Will Venom, or Morbius, meet Tom Holland's web-slinger one day?
While there's been plenty of conversation in regards to the alien symbiote, now the actor behind Sony's new Vampire has commented on the possibility. 
Will Spider-Man Show Up In Morbius?
During an interview with Entertainment Tonight, Jared Leto commented on his upcoming movie Morbius.
The actor hyped up the project by stating how the film "[is] a different take on the Marvel universe, and it's a brand new character," and how "[he is] super excited to share that with audiences."
When asked if fans can expect to see Morbius face off against the iconic Spider-Man, Leto smiled and said that "[he'd] love to get in the ring with Spider-Man:"
"Well... I would love to get in the ring with Spider-Man. I think Tom Holland is amazing, and we'd make quite a dynamic duo, I guess."
Maybe One Day, Spider-Man
Most fans probably wouldn't complain about seeing Tom Holland's Spider-Man take down an actual vampire. Especially if Morbius ends up being a hit—though, Jared Leto's anti-hero will have to stand in line behind Venom when it comes to desired crossovers.
Another prime option for an MCU crossover, with the Multiverse in mind, would be for Leto's titular character to go up against Mahershala Ali's Blade. Vampires are his bread and butter; it seems like the perfect opportunity.
Sony's approach to how they'll handle the Multiverse on its end going forward has been confusing, to say the least. From the casual one-night visit to the MCU with Tom Hardy to Michael Keaton's role as Adrian Tombs in Morbius, they have fans scratching their heads.
Maybe once Morbius hits theaters on April 1 later this year, everything will become a little clearer, and the path to a possible crossover with the web-slinger will start to become visible. Maybe Sony can just use Andrew Garfield instead.