The Marvel Cinematic Universe may be all the rage, but let's not forget how they do have competitors. For example, there's Sony Pictures and its Spider-Man Universe. Currently, only Venom and Venom: Let There Be Carnage are part of that label. But the next entry is right around the corner: Morbius. Led by Jared Leto, the titular character is a man who accidentally becomes a vampire while trying to cure his degenerative blood disease.
The movie has been hit with countless delays over the last couple of years. In fact, the project released its first trailer months before Spider-Man: No Way Home even began filming.
Speaking of that iconic wall-crawler, given the villain's history being entangled with the hero as one of his many foes, will fans ever see this live-action version of the character go up against the webhead? And if he does, will it be Tobey Maguire, Andrew Garfield, or Tom Holland?
Well, the actor has an answer for that.
Morbius vs. Spider-Men?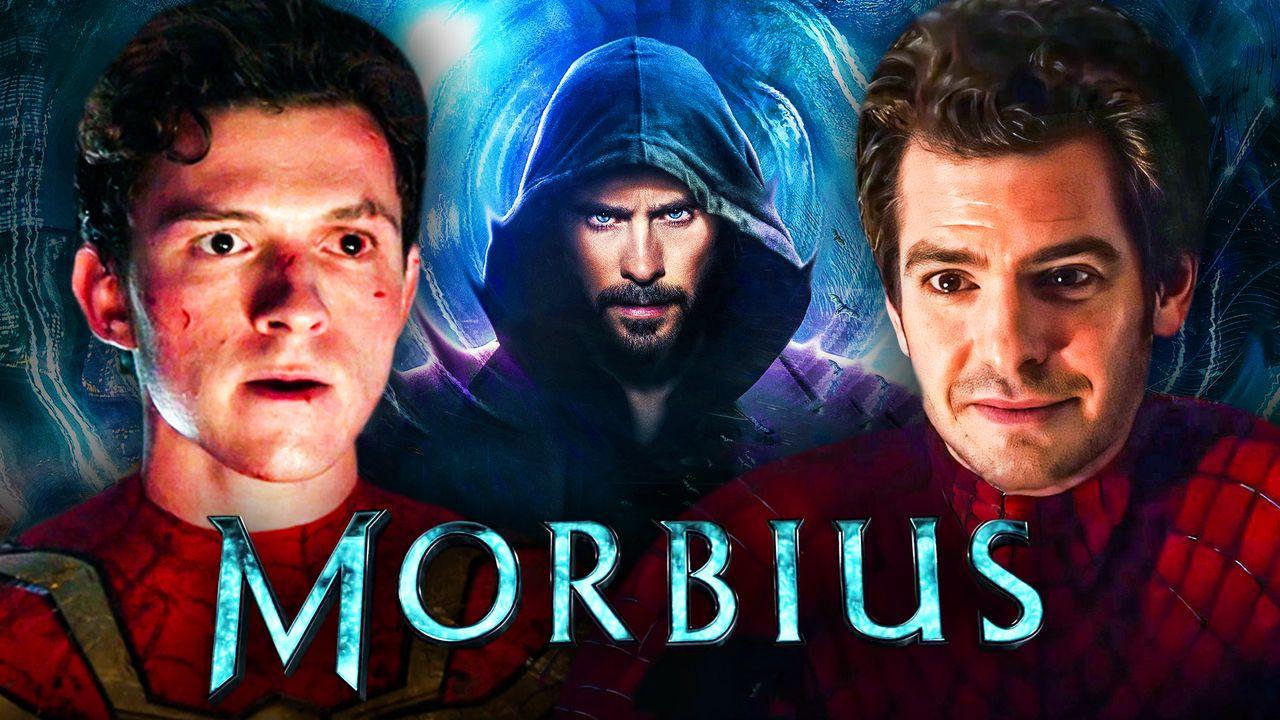 In an interview with Phase Zero's Brandon Davis, Jared Leto was asked which version of Spider-Man he would want his titular anti-hero from Morbius to face off against. Would it be Tobey Maguire, Andrew Garfield, or Tom Holland's take on the iconic web-slinger?
Leto was quick to say that he would "take them all," but eventually narrowed his answer down to Tom Holland's Spider-Man, noting how "Tom... [has] done a phenomenal job:"
"Well I'll tell you what, I'll take them all, my friend. I'll take 'em... I'm not scared. I'm not scared. But I have to say there's something about Tom Holland's Spider-Man, and Morbius being a new chapter in the universe, that seems quite fitting. And I would love to see them get in the ring with one another, these two characters. And I think Tom's just, you know, done a phenomenal job and he's a great actor and he just brings a lot of energy and humor to the role. That's great."
Will Morbius Even Interact With a Spider-Man?
In theory, seeing Tom Holland's Spider-Man go up against Morbius would be great. Many fans would probably be glad to fork over money for the MCU's Spidey to take on any villain.
However, it may not matter who Jared Leto wants to face off against. Morbius has been getting scathing reactions, so it's not looking so great for the film's success; it doesn't even have the advantage of featuring an already popular character like Venom did.
If it does perform poorly enough, the living vampire may be a one-and-done ordeal. Given how fast Sony abandoned its plans after the flop of The Amazing Spider-Man 2, it certainly wouldn't be unlike them.
The bigger question is: what would happen with Sony's future films? Both Madame Web and Venom 3 have yet to start filming, but production for Kraven the Hunter has already begun. If Sony chooses to rip down its future plans off its vision board, then what happens to Aaron Taylor-Johnson's big hunt?
Only time will tell.
Morbius releases in theaters on April 1.