In the months leading up to Spider-Man: No Way Home, the question on everyone's mind was whether former Spider-Man stars Tobey Maguire and Andrew Garfield would, in fact, appear. While that proved to be the case, the in-story implications of their cameos - and that of their villains - led to Tom Holland's Peter Parker's most heroic moment and the completion of his origin story. 
However, the spell Peter asked Doctor Strange to cast, which led to everyone - including Zendaya's MJ - forgetting him to save the Multiverse, has actually raised more questions than answers in terms of its logistics. 
While a Tom Holland-led Spider-Man 4, and Zendaya's return, have yet to be confirmed, new information about Strange's spell and its effect on MJ has been revealed in the film's script, offering hints at what fans could expect from the web-slinger's potential next trilogy.
No Way Home Script Teases Zendaya's Spider-Man 4 Story
In the final screenplay of Spider-Man: No Way Home, which was provided by Deadline, additional information about MJ's memory of Peter was revealed. This information could play a part in MJ's own Spider-Man 4 story.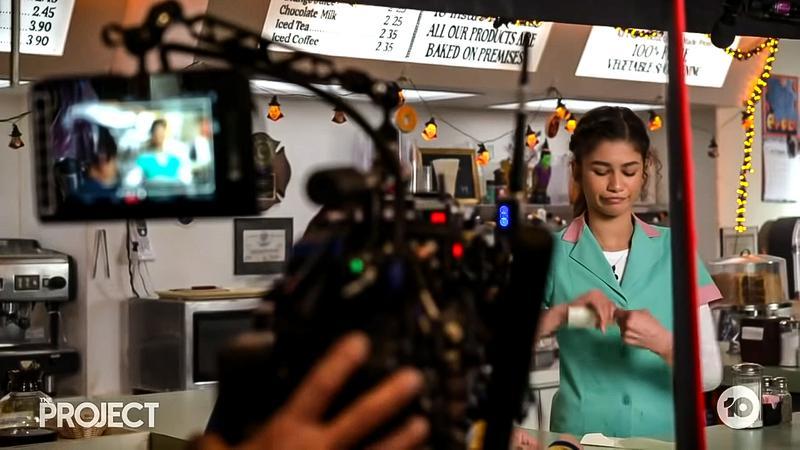 On page 176 of the screenplay, Peter visits MJ at the coffee shop where she works with the intention of helping her remember who he is. While audiences know he changes his mind for the sake of Ned and MJ's future, the script reveals more information about her memory, apart from her still wearing the Black Dahlia necklace from Far From Home.
For example, on page 178, the script states that MJ experiences a "flicker of deja vu" when Peter echoes one of her prior quotes from the film about expecting disappointment.
The fact that his response is somehow familiar to her is both surprising and revealing; but still, that's not all. 
On page 179, the script reads that MJ watches Peter leave the shop with a "lingering sense of... recognition?"
While Doctor Strange's spell is still somewhat ambiguous, the intention was clear: everyone should have forgotten Peter Parker.
However, MJ's necklace - coupled with these new in-script details - is evidence the writers included to show that MJ hasn't forgotten him completely.  
Mind Over Magic in Spider-Man 4?
Given what the script says about MJ's reaction to Peter, it doesn't sound like Doctor Strange's spell fully erased her Peter Parker memories; and while that may sound convenient, No Way Home contained several instances where Peter beat magic using his own mind. 
In addition to outsmarting Doctor Strange in the mirror dimension using geometry, it was science that cured the film's roster of Multiversal villains - not Strange's solution of using a "magic box."
While some have speculated that No Way Home will be Zendaya's last film as MJ, at least for now, that may not be the case if the spell wasn't fool-proof. Plus, No Way Home made it abundantly clear that both she and Ned are MIT-bound. Not only is that Tony Stark's alma mater, but, it's also one of the locations featured in Black Panther: Wakanda Forever. 
While a Spider-Man 4 with Tom Holland has yet to be officially confirmed, Zendaya's MJ is conveniently positioned to continue her story in more ways than one. Just how she will react upon fully remembering Peter, and exactly what his state will be when she does, is a whole other question.
Spider-Man: No Way Home is playing in theaters worldwide.
---
Release Date
TBA
Platform
Theaters
Savannah Sanders joined The Direct as a writer in 2020. In addition to writing for The Direct's Star Wars, Marvel, and DC teams, Savannah specializes in the relationship between Disney's blockbuster franchises and the Disney Parks.