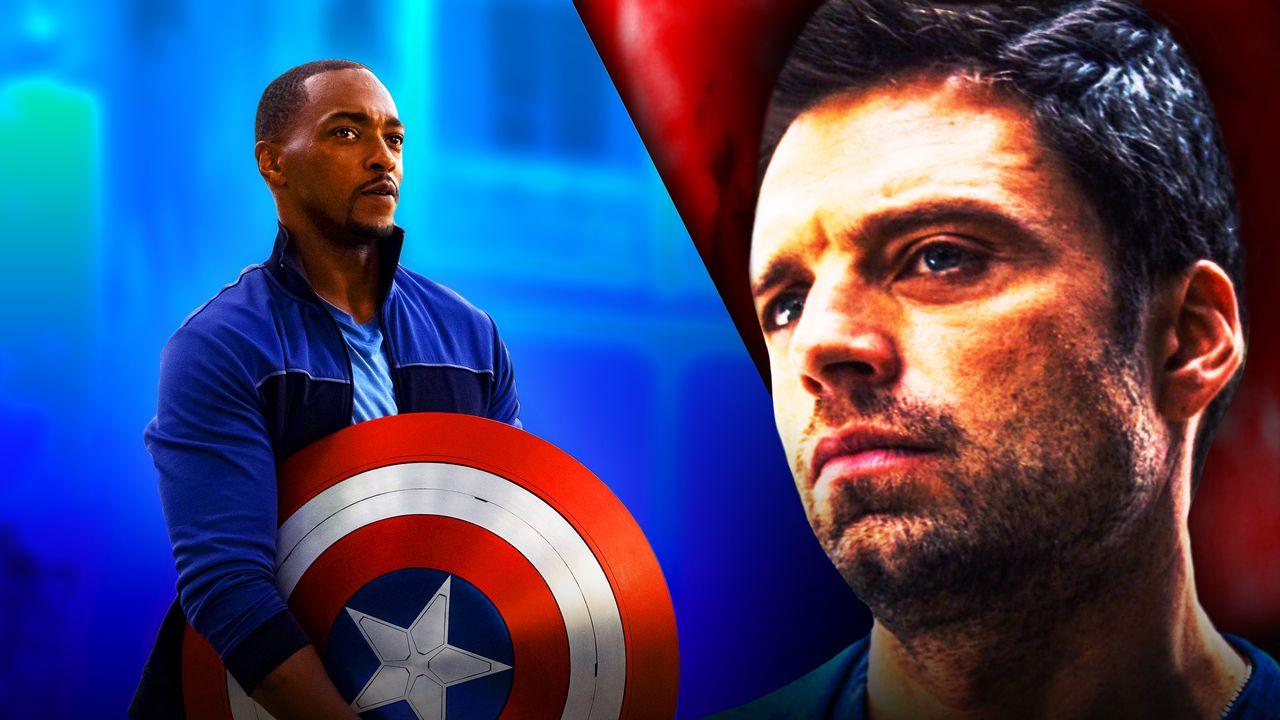 Back when Captain America: Civil War aired, there was one moment that led to more than either actor could have imagined - and it came down to one simple action. Anthony Mackie's Sam Wilson denied Sebastian Stan's Bucky Barnes' simple request: he wouldn't move his seat up. Those few seconds showed the chemistry between those two actors, leading to Marvel Studios President Kevin Feige eyeing the possibility of an adventure with the two of them.
This culminated in The Falcon and the Winter Soldier, which saw both Sam and Bucky team up against an international terrorist threat while also fighting to preserve Steve Rogers' legacy, which was endangered thanks to John Walker. While they didn't get along at first, the bromance between the two of them blossomed throughout the six episodes.
With the show now done, fans are left wondering what's next. Not only that, but when it's all said and done, how often do the stars of these projects actually talk with one another? Well, according to Sebastian Stan, communication hasn't been looking so great between himself and Mackie.
Stan and Mackie Taking a Break
In an interview with Yahoo Entertainment's Kevin Polowy, The Falcon and the Winter Soldier star Sebastian Stan revealed that he hasn't heard from his co-star Anthony Mackie since November of 2021.
Stan joked about it being "very liberating" before revealing that Mackie hasn't "returned a text of mine since November 2021:"
"Oh no, Anthony first of all hasn't returned a text of mine since November of 2021, so. We're taking a break. I sent a picture of my Christmas tree and I got nothing in return."
The actor made it clear, however, that "[he] love[s] him," and how Mackie is "the best guy to always remind you... [of] just how fleeting everything is:"
"You have to understand, I love him. That's the real problem. I love him. I actually miss him... he's like the best guy to always remind you of, you know, just how fleeting everything is, and how fun it should be. Also, while it has to be all these other things... we're lucky to be able to do this." 
Send The Text, Anthony Mackie
When watching these famous actors embody iconic characters on screen, it's sometimes easy to forget how they are also real people that have friendships off-screen. Now, obviously, Sebastian Stan is joking about any serious distance between him and Anthony Mackie—the two are always poking fun at each other, or Tom Holland, during press interviews.
Hopefully, they will talk to each other again soon, as fans hope they will both be starring in Captain America 4, which is likely to go into production at some point this year. It's confirmed to focus on Sam Wilson, but Bucky Barnes' role in the proceedings remains a mystery.
Unlike Loki, it doesn't seem like The Falcon and the Winter Soldier will have the honor of a second season—though, to be fair, a follow-up movie is in the same wheelhouse. But how closely will it relate directly to the events in the Disney+ series? Only time will tell.
The Falcon and the Winter Soldier is now streaming on Disney+.