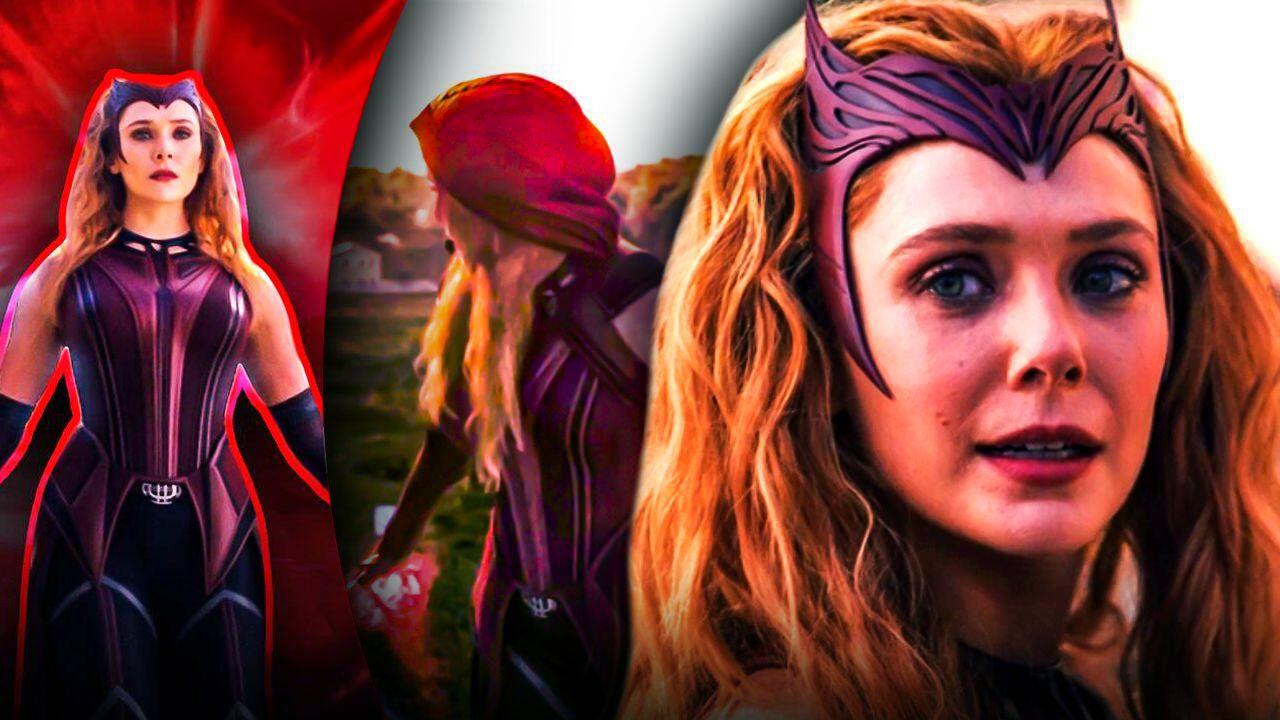 Marvel Studios' mega-hit WandaVision, the company's first foray into television, was a runaway success. As fans know by now, the series starred Elizabeth Olsen and Paul Bettany reprising their roles as Wanda Maximoff and the Vision from various MCU films in a sometimes-wacky, sometimes-dark decades-spanning sitcom pastiche.
But, beneath the surface of gags and audience laugh tracks was a fairly complex examination of grief in a fantastical superhero world. Wanda used her vast abilities to fabricate a sitcom landscape and recreate her true love, Vision, who was destroyed at the hands of the Mad Titan, Thanos, in 2018's Avengers: Infinity War. However, these acts came with a cost.
In the process of sitcom-izing the New Jersey town of Westview, Wanda basically enslaved the town's populace, forcing them to behave as though they were quirky sitcom archetypes.
By the end of WandaVision, Wanda released the residents of Westview from her mental control. Of course, the three weeks that they spent in a mind prison didn't sit too well with them, and Wanda fled the scene to avoid making any more trouble or be apprehended by the authorities.
Now, Elizabeth Olsen herself has touched on how these actions will effect her character moving forward in the MCU...
OLSEN TALKS WANDA MAXIMOFF IN THE MCU
In an interview with Vanity Fair's Little Gold Men podcast, Elizabeth Olsen shed some light on Wanda Maximoff/The Scarlet Witch and where she's headed in the MCU going forward, as well as her goals in portraying the character.
Olsen said that Wanda "needs to escape" and that, essentially, "she doesn't wanna get in trouble:"
"All these big trucks are coming in and all these military men and women are coming into assess the situation, and she flies away. Like, she needs to escape, or she's going to get in trouble, and she doesn't wanna get in trouble. And so she went away with her grief and her shame and is now... I didn't think of her as... I don't think of her being in that home in the tag, she is at peace but she now, for the rest of her life, hiding.
Olsen then expanded on Wanda's path forward, mentioning that "the next step in her life is this new sense of identity:"
"Like, she just did something that makes her a criminal.  So, in my mind, the next step in her life is this new sense of identity, of knowing the acts that she committed and her own accountability of it."
IS THE SCARLET WITCH A CRIMINAL?
There have been fans that have called for Wanda to be held completely accountable for her actions in WandaVision. There are also even some people who now strongly dislike the character for what she did in Westview. 
Is that really fair, though? Other MCU characters, like Loki, do horrible things all the time, and there aren't as many groups calling for the God of Mischief to be locked away, it seems like.
At any rate, what Wanda did was wrong to some degree, even if it was done out of love and grief. Perhaps fans will see Maximoff take some sense of greater responsibility in 2022's Doctor Strange in the Multiverse of Madness, which will be the next appearance for the character.