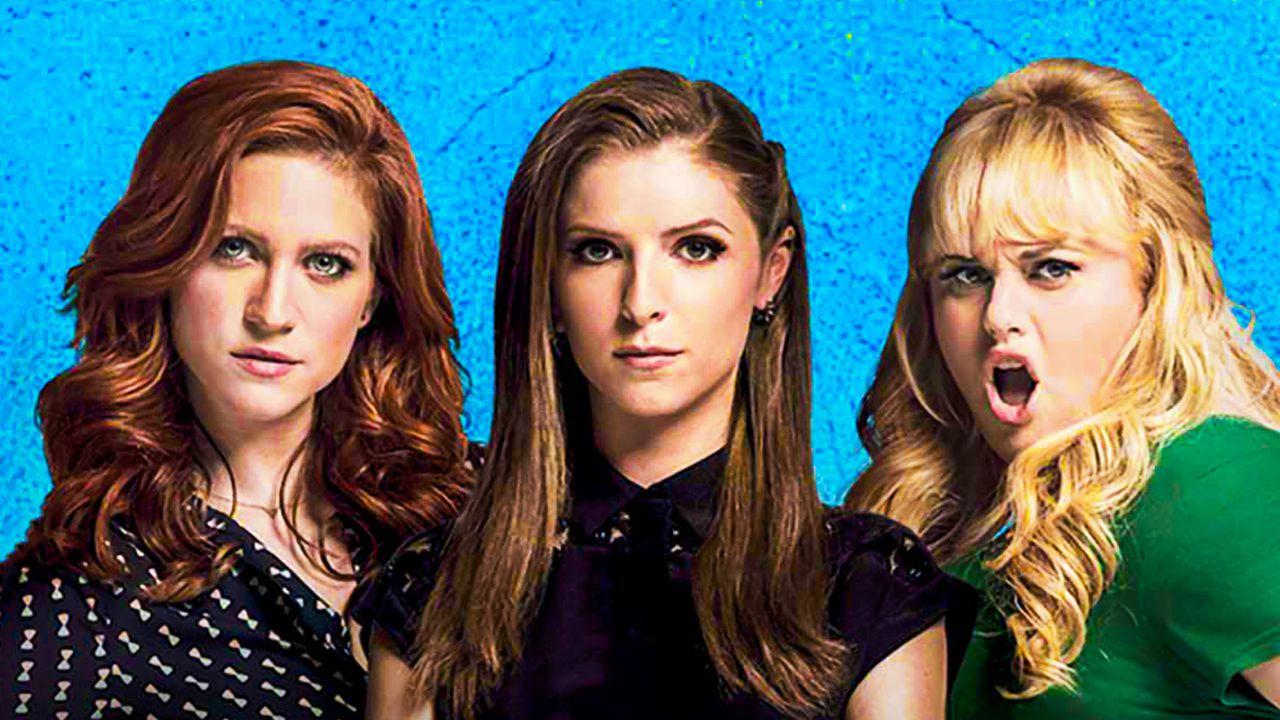 Pitch Perfect 4's release remains a massive question mark for fans, following the franchise's nearly six-year absence on the big screen. 
Universal's comedic take on the world of acapella singing competitions has been a major success for the studio. The Anna Kendrick and Hailee Steinfeld-led trilogy of films garnered a cult following, earning more than $565 million at the worldwide box office (via Box Office Mojo). 
The last the series was heard from came in the form of the 2022 streaming TV spin-off, Pitch Perfect: Bumper in Berlin. 
However, following the lackluster release of the third movie in 2017 (sitting at 28% on Rotten Tomatoes), the prospects of the franchise returning to theaters have seemingly dwindled. 
Pitch Perfect 4 Release: Will It Ever Come Out?
Since the release of Pitch Perfect 3 more than a half-decade ago, there has been no true confirmation from Universal of a potential Pitch Perfect 4. 
However, that is not to say it will never happen. 
Teases for a fourth movie have made their way out since the third's 2017 release.
Back in 2018, franchise star Rebel Wilson sent Pitch Perfect fans into a flurry with a post on her personal Twitter (via Screenrant).
The "Fat Amy" actress put up an image of her and some fellow Bellas all holding up four fingers, seemingly hinting at Pitch Perfect 4 being in the works. 
In an October 2018 appearance on Ellen, Wilson was questioned about the potential tease, to which the actress revealed she "I can't say anything officially," but "I'll be filming another musical film in the next 12 months:"
"I can't say anything officially. We just love each other, all us girls. Definitely I'll be filming another musical film in the next 12 months, I can say that. You'll see me singing a bit more."
That film would ultimately not turn out to be Pitch Perfect 4, but instead Isn't it Romantic, which featured several musical moments for Wilson.
Other Pitch Perfect stars addressed the idea of coming back for another acapella adventure over the years.
Brittany Snow, who plays Pitch Perfect character Chloe Beale, called coming back for a potential fourth film a "no-brainer" during a 2022 interview on The Kelly Clarkson Show and something she "would love to do:"
"[It's a]no-brainer. I do love doing them. I get to be with my best friends, and we get to sing and dance … So I would love to do another because we would just all get to be together."
Both Anna Kendrick and Anna Camp have shared similarly positive sentiments about doing another Pitch Perfect movie
Kendrick offered up a simple, "Hell yeah!" when asked by Entertainment Weekly if she would want to come back for more:
"Hell, yeah! We [could] do them forever."
And Camp told ET Online she is "down" for Pitch Perfect 4 if it ever were to happen:
"I'm down. love those girls and I love playing my character, so if they needed me I would be there, for sure."
What Could Happen in Pitch Perfect 4?
After starting out as a fledgling acapella group at Barden University in the first film, the Pitch Perfect trilogy saw the Bellas eventually graduate and then come back together to dominate the world of acapella choir.
Pitch Perfect 3 ended with the team disbanding once again after one final performance on an international United Service Organisation (USO) tour.
While that could have been a fitting end to the Pitch Perfect story, there is always the potential for more.
During the first three films, the franchise seemed to get betting and bigger in scope with each movie. Pitch Perfect 4 could be the perfect place to bring the series back down to earth.
Maybe a potential fourth film could see a few of (or potentially all) the Bellas headed back to Barden to mentor and coach the next generation of acapella superstars. 
This would be a great way for the series to bring in some new blood, casting new up-and-coming actors to play the younger Bellas, while also honoring the ensemble of the first film with the likes of Anna Kendrick, Hailee Steinfeld, and Rebel Wilson coming back. 
---
Pitch Perfect is available to stream now on Amazon Prime Video in the US. 
---
Klein Felt is a Senior Editor at The Direct. Joining the website back in 2020, he helped jumpstart video game content on The Direct. Klein plays a vital role as a part of the site's content team, demonstrating expertise in all things PlayStation, Marvel, and the greater entertainment industry.