Since the conclusion of Obi-Wan Kenobi, many Star Wars fans have clamored for a Season 2, and a new interview with Ewan McGregor has fueled the flames of the series' return.
Obi-Wan Kenobi smashed viewership figures when it premiered on Disney+. 
The hit series saw the long-awaited reunion between Hayden Christensen and Ewan McGregor, and the anticipation was palpable, with a special theatrical release that marked Disney+ history.
While the show was always marketed as a limited series, there have been rumors that a Season 2 is already in development, much to the delight of many. 
Now there's a new hope for fans who can't get enough of Darth Vader's former Jedi master.
Ewan McGregor Eager to Return to the Galaxy Far, Far Away
Disney Studios Awards recently released an interview with Ewan McGregor, who plays the titular character Obi-Wan Kenobi, and Hayden Christensen, who plays Anakin Skywalker/Darth Vader, in the hit series.
In it, McGregor teased that the first season may not be the last, a prospect that has many Star Wars fans excited.
Actor Ewan McGregor hopes that he and Hayden will "get the chance to do it again" and reunite as their beloved Star Wars characters: 
"I was so happy to do it again, and so happy to work with Hayden again, and I hope we get the chance to do it again."
McGregor also spoke about how he loves that the gap is bridged between Episodes III and IV, mainly because he had always joked about there being "a good story to tell [in that time period]:"
"In the old days, I would joke about, 'There must be a good story to tell between 'Episode III' and 'VI'.' But, it's true. I always felt that there was."
However, this was more than just a joke, as McGregor did "always [feel] that there was" a story to tell and believes that Deborah Chow, who directed the series, "found it and nailed it:"
"I feel like Deborah Chow found it and absolutely nailed it. Like just found the story that we wanted to see between the last one that we did and first that was done in [1977]… And I think it just adds to our knowledge of the characters and it's satisfying... for the fans."
McGregor was "so happy to [play Kenobi] again," and it won't come as any surprise that this is not the first time the star has fuelled the flames of a second season for the successful Disney+ series.
Last summer, McGregor confirmed that there are "no plans yet" for a sophomore season but believed that Lucasfilm is "just biding their time" to announce a return.
Is McGregor's Return Likely?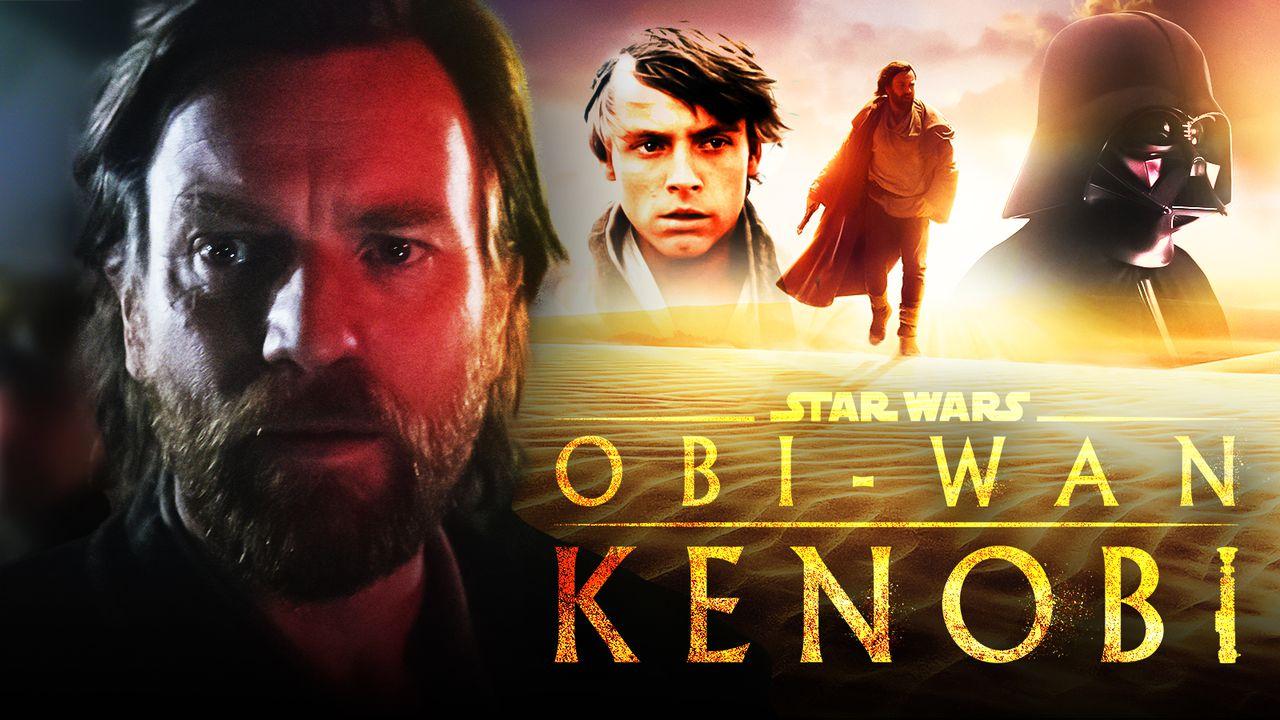 Given the success of Obi-Wan Kenobi and McGregor's enthusiasm for his Jedi role, it could be just a matter of time until the show returns.
Still, McGregor's enthusiasm could allow him to feature in other Star Wars projects, like a second season of the Ahsoka show, which premieres later this year. 
With Hayden Christensen strongly rumored to star in the live-action continuation of Star Wars Rebels, there might be a perfect opportunity to explore Ahsoka's relationship with Obi-Wan Kenobi, especially considering how much time the pair spent together before the fan-favorite Togruta left the order.
Whether or not Obi-Wan Kenobi gets a Season 2 is another matter. The show ended in a way many fans feel was final, with Kenobi completing his character arc and reuniting with his master Qui-Gon Jin. 
The hermit Jedi went from a broken man who had lost hope to finding his will to fight again, with renewed faith in himself and the force.
A second season would have to take the show in a new direction.
What Story Could Kenobi Season 2 Tell?
Initially, it was rumored that Obi-Wan Kenobi would focus on Luke Skywalker, and given how little he featured in the first season, Season 2 could explain why Obi-Wan believes that Luke is the chosen one in Star Wars Rebels.
It could also explain Luke's strong attachment to the old Jedi. 
Luke has always felt that Obi-Wan was the father he never had, as shown in numerous comics and novels. Both his loyalty to Kenobi and his desperate need for a father are core to the Original Trilogy.
A second season could further flesh out Luke and Obi-Wan's relationship and pave the way for Luke almost succumbing to his father's fate in Return of the Jedi.
Equally, both the twins could take a backseat, and instead, it could adapt John Jackson Miller's beloved legends novel Kenobi.
While the book tells the story of the earlier days of Obi-Wan's exile, readers will know there is plenty of room to adapt it into being set later than this, with only some minor tweaks to the story.
Still, only time will tell if Obi-Wan Kenobi gets a season two. For now, all six episodes of Obi-Wan Kenobi are currently streaming on Disney+.
LATEST NEWS
TRENDING