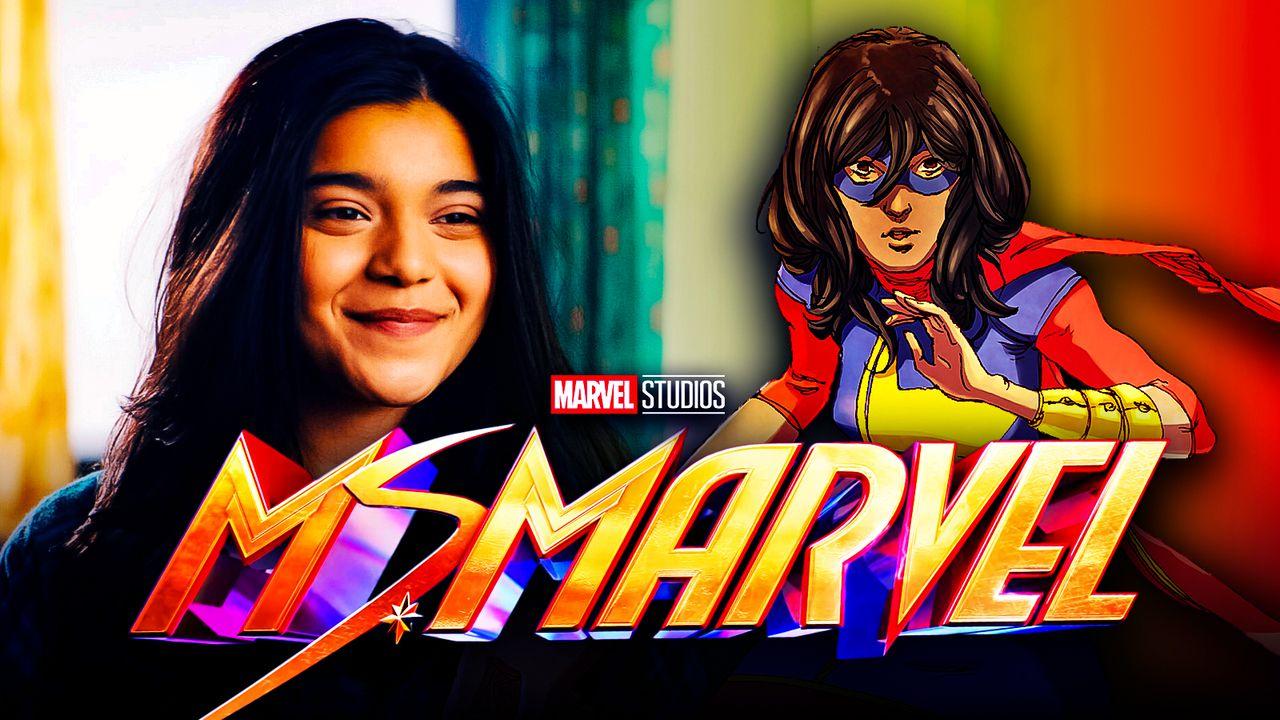 Ms. Marvel is set to debut on Disney+ in 2022, introducing fans to Kamala Khan, a young teenager who looks up to Captain Marvel. Pakistani-American actress Iman Vellani will be starring as the lead in the series, with the main focus centering on how Kamala gains her powers and becomes a hero herself. The show finished production back in May 2021 but is set to go through reshoots in the coming weeks.
Following her solo project, Ms. Marvel will be making another appearance in 2023 alongside Brie Larson's Carol Danvers in the Captain Marvel sequel titled The Marvels.
As a whole, not much has been revealed about what will take place during Kamala's introductory project, despite it releasing this year. Fans were able to get a glimpse of what her powers will look like, which are apparently different from the comics. In the source material, Kamala is able to stretch herself out similarly to Mr. Fantastic, but it appears that in Ms. Marvel, her powers will resemble those of Green Lantern from the world of DC.
When it comes to Vellani's presence on-set, no one has had anything but positive comments about her. One of her co-stars from the show has recently talked about what it is like to play in the show alongside her.
Rish Shah Praises Iman Vellani
Twitter user @MsMarvelUK recently shared an image from British Vogue of an interview with Ms. Marvel actor Rish Shah.
Shah has been confirmed to be playing Kamran, who the magazine revealed would be the male lead in the upcoming series. The actor talked about his audition for the role and revealed how he used "black hairspray" to get into character. Shah also said that this helped "(take) away (his) nerves" during the audition:
"So I got some black hairspray and sprayed my hair. On the way it started raining. I covered my head with my jacket and saw myself in a mirror just before going in. I started laughing - it took away my nerves."
The Ms. Marvel actor then transitioned to what it was like playing alongside Kamala Khan actress Iman Vellani, calling her "fearless" before admitting that he can't reveal much more about his character, Kamran.
Ms. Marvel's Fearless Cast
When Ms. Marvel releases and fans tune in for the first time, they can expect to see a lot of unfamiliar faces. The series has focused on casting actors who are up and coming talents instead of already established actors, which isn't a negative in the slightest.
Other TV series have followed the same casting format, putting lesser-known actors in the spotlight to allow the world to see just how talented they are. For example, prior to the release of Game of Thrones, not many people had ever heard of Kit Harington, Emilia Clarke, or Sophie Turner before they are all household names 10 years later.
Due to the show centering around a Pakistani-American character and her family, the studio has focused on casting actors of the same ethnicity. Along with Iman Vellani and Rish Shah, Marvel Studios has also cast Yasmeen Fletcher, Mehwish Hayat, and Aramis Knight.
It is unclear what route the studio will take with Shah's character, but if they follow the comics, he will eventually turn out to be a villain. It is also worth noting that he is also an Inhuman in the comics, boasting certain powers of his own.
All in all, it is nice to hear Shah brag about his co-star, and it makes it even more exciting to see their chemistry together on-screen.