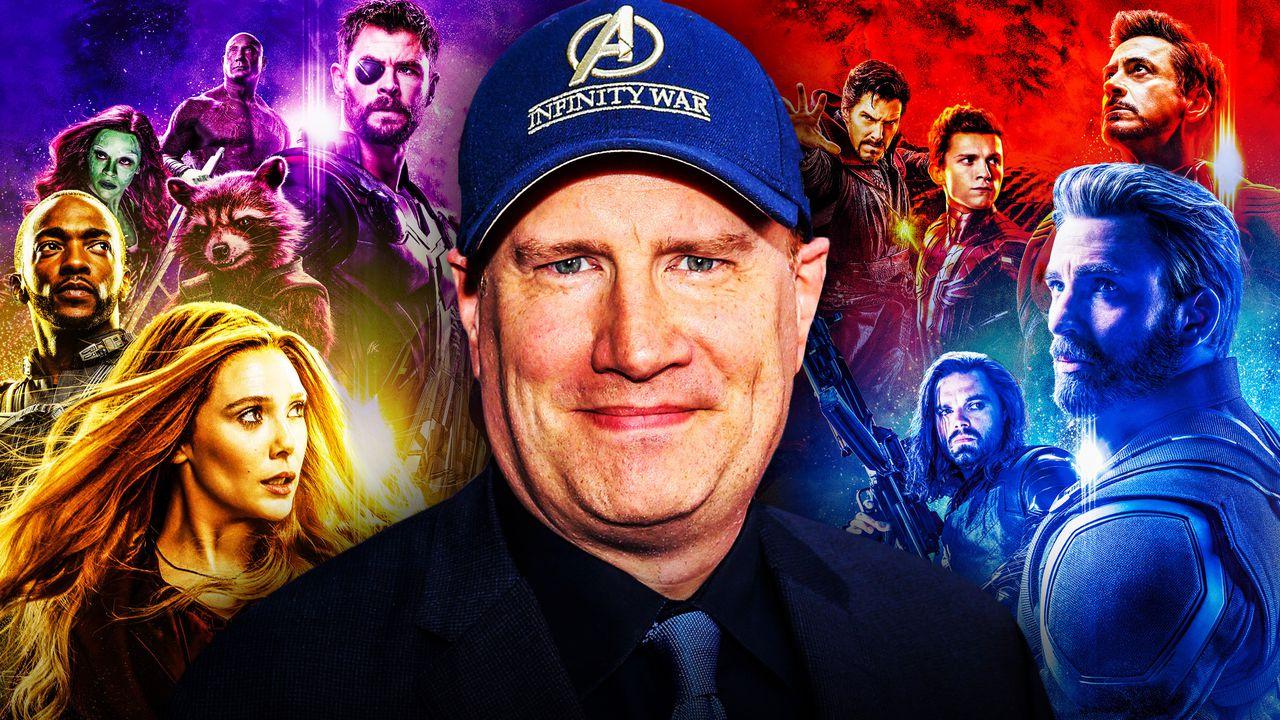 Once upon a time, Isaac Perlmutter, former CEO of Marvel Entertainment, oversaw the development of Marvel Studios, essentially acting as the boss of Marvel Studios President Kevin Feige. During this time, there was something called the Creative Committee, a group comprised of producers and comic writers who gave input on every film produced by the studio.
One such input was Perlmutter refusing to hire Robert Downey Jr. for Captain America: Civil War, which was apparently the last string for Feige, who threatened to quit unless something was done. Then-CEO Bob Iger acted quickly and separated Marvel Studios from Marvel Entertainment, making it a direct subsidiary of Disney instead.
As a result, the Creative Committee established by Perlmutter was dissolved, and Feige became in charge of Marvel Studios, only having to report to Disney directly. In place of the Creative Committee, Feige established the Parliament comprised of various producers, new and old, at Marvel Studios.
One such producer had an interview recently and explained exactly how this Parliament works.
How the Marvel Studios Parliament Works
In an interview with Murphy's Multiverse, Shang-Chi and the Legend of the Ten Rings producer Jonathan Schwartz was asked how the new Parliament works at Marvel Studios. Specifically, he was asked how producers are assigned to films and shows.
Schwartz said that it isn't too complicated, and that "we all kind of end up working on stuff we're excited about:"
"It's not really a genre thing or a speciality thing. We all sort of go off together and talk about who wants to do what and what's coming up, and we all kind of end up working on stuff we're excited about. I just like martial arts movies and Shang-Chi felt like the right character to bring a martial arts movie to life, and so that was that I put my hand up and said I wanted to do Shang-Chi. That's more or less the way it tends to happen, there's a character we all want to do, or there's a character one of us one of us wants to do, and we just talk about it and divide it up and things generally work out where people get to work on things they're excited about."
Schwartz described how projects are chosen between them in more detail, how there "is a camaraderie for a lot of us who have been around for a long time," and that while they have different tasks, it's what makes the process so useful:
"There definitely is a camaraderie for a lot of us who have been around for a long time just throwing ideas back and forth... It's great when you have people who have been through the process, and who you trust, and whose creative taste you trust, and everyone's taste is different, and that's part of what's really useful about it. Not all of us see movies the same way, so we're all able to bring something a little bit different."
What the Creative Committee Should Have Been
From the sound of it, while it acts similarly to the Creative Committee, this Parliament acts more as overseers and in-betweens acting on behalf of Marvel Studios President Kevin Feige. This is to make sure that everyone is informed on one another's projects, which helps when each producer loves working on their projects.
Instead of it being a board of comic book writers and detached producers shooting down ideas or forcing others into various projects, the Parliament is more of a collaborative partnership between these producers. What's even better is that, according to Schwartz, sometimes "there's a character one of us [the producers] one of us wants to do," suggesting that just one of these producers could get a character off the ground if they're passionate enough about them.
It'll be interesting to see how much this Parliament will end up contributing to the MCU in the long run and what characters end up being included.