MCU Disney+ series have a runtime problem, and it's one that Secret Invasion may intend to solve. 
Set to release June 21, Secret Invasion starring Samuel L. Jackson and Ben Mendelsohn is Marvel Studios' first Phase 5 series, as well as its first marketed "crossover event series."
However, the show may have one more "first" up its sleeve that Marvel fans have been asking for. 
Why Secret Invasion May Fix a Disney+ Issue
In a recent article, Empire described Secret Invasion as having "six hour-long episodes," making it the first MCU series with potentially uniform episode lengths. 
Currently, the exact runtimes of this imminent series have yet to be confirmed.
However, if the "hour-long episodes" description is meant to be taken literally, Secret Invasion could bring an end to varying episode lengths on Disney+, including those select episodes that are always shorter than the rest. 
On average, MCU Disney+ series have at least one episode that clocks in under 46 minutes long while the average length is about 50 minutes. 
Adding to audience frustration is the reality that credits take up a considerable chunk of an episode's runtime.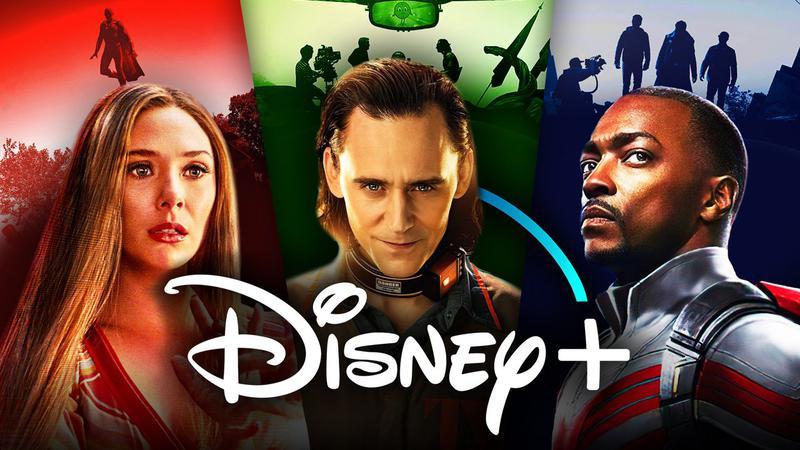 Complaints concerning this subject are nothing new. Marvel fans pointed out this issue during Loki, Hawkeye, Moon Knight, and Ms. Marvel's Disney+ run. 
In addition, Marvel's 6-episode seasons, as a whole, appear to be getting shorter. 
Here's a look at MCU shows with progressively shorter average runtimes:
The Falcon and the Winter Soldier: 55 minutes avg.
Loki: 50 minutes avg.
Hawkeye: 50 minutes avg.
Moon Knight: 51 minutes avg.
Ms. Marvel: 48 minutes avg.
For comparison, other popular non-Marvel streaming series tend to average hour-long runtimes, as well as longer seasons.
For instance, HBO Max's House of the Dragon's 10-episode first season included five episodes that were over an hour, with the shortest being 53 minutes. Also, every single episode of Netflix's 9-episode Stranger Things Season 4 clocked in at over an hour plus. 
Apple TV+'s Ted Lasso actually increased its episode length. Instead of its original half-hour runtime, Season 3 boasted episodes ranging from 43 to 63 minutes. 
In comparing Marvel superhero series with that of DC, at first glance, the latest season of Superman & Lois is actually shorter with an average of 42 minutes per episode. 
However, its season episode count more than doubles Marvel Studios, and that's amidst The CW's cancellation spree.
If Secret Invasion does, in fact, consist of "hour-long episodes" - or at least an average 50-minute runtime - fans wouldn't only appreciate the consistency but likely be more on board with the one-hour series description.   
It would also put Secret Invasion's length more on par with 2021's The Falcon and the Winter Soldier as opposed to 2022's Ms. Marvel. 
The most recent 6-episode MCU series (and the shortest episode from each show) can be seen below:
Loki: Episode 3 - Lamentis (44 minutes)
Hawkeye: Episode 5 - Partners, Am I Right? (42 minutes)
Moon Knight: Episode 6 - Gods and Monsters (45 minutes)
Ms. Marvel: Episode 5 -Time and Again (41 minutes)
Why This Disney+ Problem Exists & Why It Shouldn't
It's important to note streaming series runtimes, as well as their "hour-long" descriptions, are the product of the network television model. 
"Hour-long" episodes are a reference to the traditional one-hour TV time slot with additional minutes allotted for commercials. 
The problem is this obviously doesn't translate to streamers or ad-free subscriptions and only draws attention to the show's irregular episode lengths.
It also raises the question of why marketing continues to rely on a network television reference, even though varying runtimes prove studios no longer have to fill up a television slot. 
If Secret Invasion is consistent with its episode lengths, it's possible that Marvel Studios is setting a new precedent with its first Phase 5 series. 
Not only would this please fans, but it would also allow more time for character development: the reason why these stories are explored through a Disney+ instead of a film.
With Secret Invasion set to release in the coming weeks, fans won't have to wait much longer to see if changes are truly being made.
Secret Invasion drops on Disney+ Wednesday, June 21.