Black Widow, the MCU's long-awaited return to the big screen, is almost here. Stalled for more than a year due to the COVID-19 pandemic, the film will usher in the theatrical beginning of Phase 4.
Many have wondered how much the plans for Phase 4 have been impacted by the unprecedented delay. The two-year gap between Spider-Man: Far from Home and Black Widow is the longest period between MCU films since the franchise began.
Kevin Feige, head of Marvel Studios, recently gave some insight into what's been shuffled around.
JUST ONE THING TWISTED
In an interview with On The Red Carpet, Marvel Studios head Kevin Feige revealed the one thing that has changed in the Studio's Phase 4 lineup as a result of the pandemic. Feige mentioned that there is "an Easter egg that originally was going to appear first in Black Widow."
"There's also an Easter egg that originally was going to appear first in Black Widow and then show up in Falcon and the Winter Soldier, and because [of] the pandemic, [it's] the only thing in our Phase 4 that's twisted a little bit. So for fans that watched Falcon and the Winter Soldier, there's an Easter egg waiting for them in this film."
THE CONTESSA DE FONTAINE RETURNS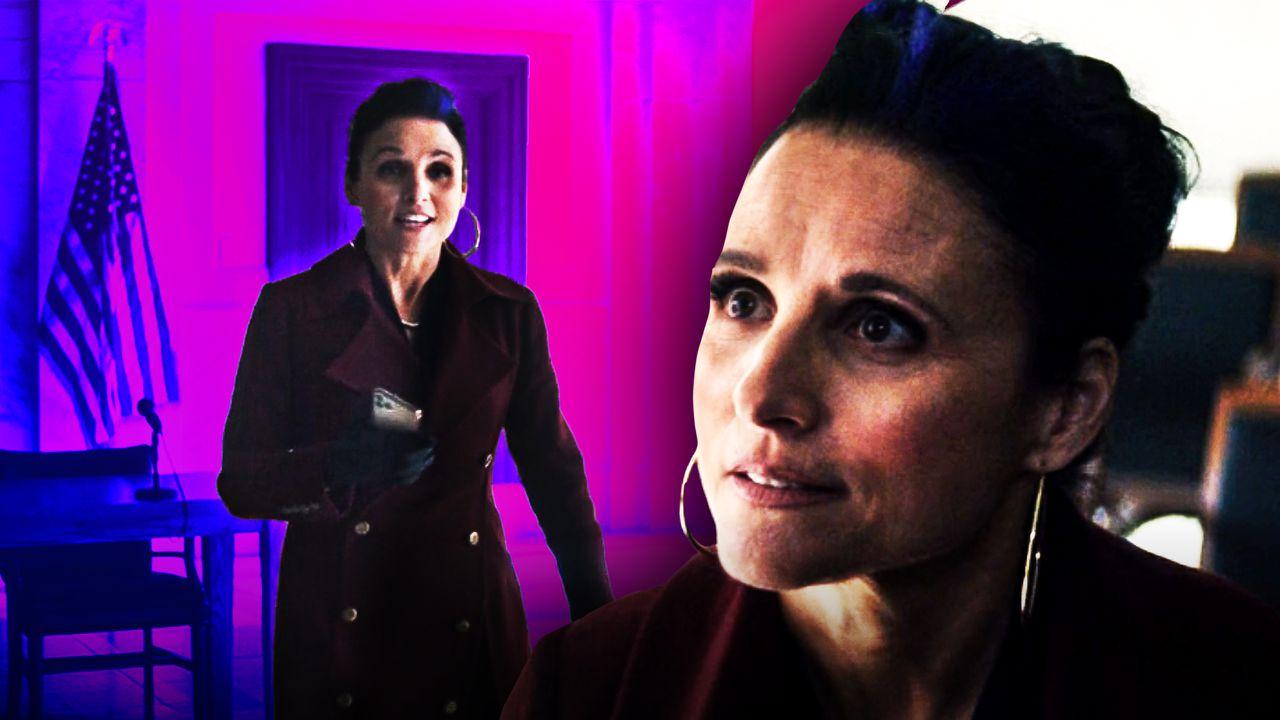 Feige's reference can only be to Julia Louis-Dreyfus's Contessa Valentina Allegra de la Fontaine or Val, who appeared in The Falcon and the Winter Soldier to recruit John Walker to become the US Agent. It seems likely she is working to build her own team of superpowered individuals, but to what end is as yet unknown.
Val is likely seeking to recruit Taskmaster, whose ability to mimic the movements of anyone he sees makes him a formidable warrior. In the comics, Taskmaster runs his own academy, where he uses his learned skills to train villains.
If Val is hoping to build a team, Taskmaster would be the perfect candidate to train them into formidable fighters, and doing so would provide a parallel to the character's comic book inspiration.
As mentioned before, it's unclear right now what Val wants these individuals for. Perhaps she's looking to form a version of a comic book team like the Thunderbolts or Dark Avengers. Taskmaster could be uniquely suited to training her recruits to be mirrors of the original Avengers. He already could be positioned to train John Walker to fight like Steve Rogers, for example.
Fans will find out what the Contessa wants when Black Widow hits theaters and Disney+ Premier Access on July 9.