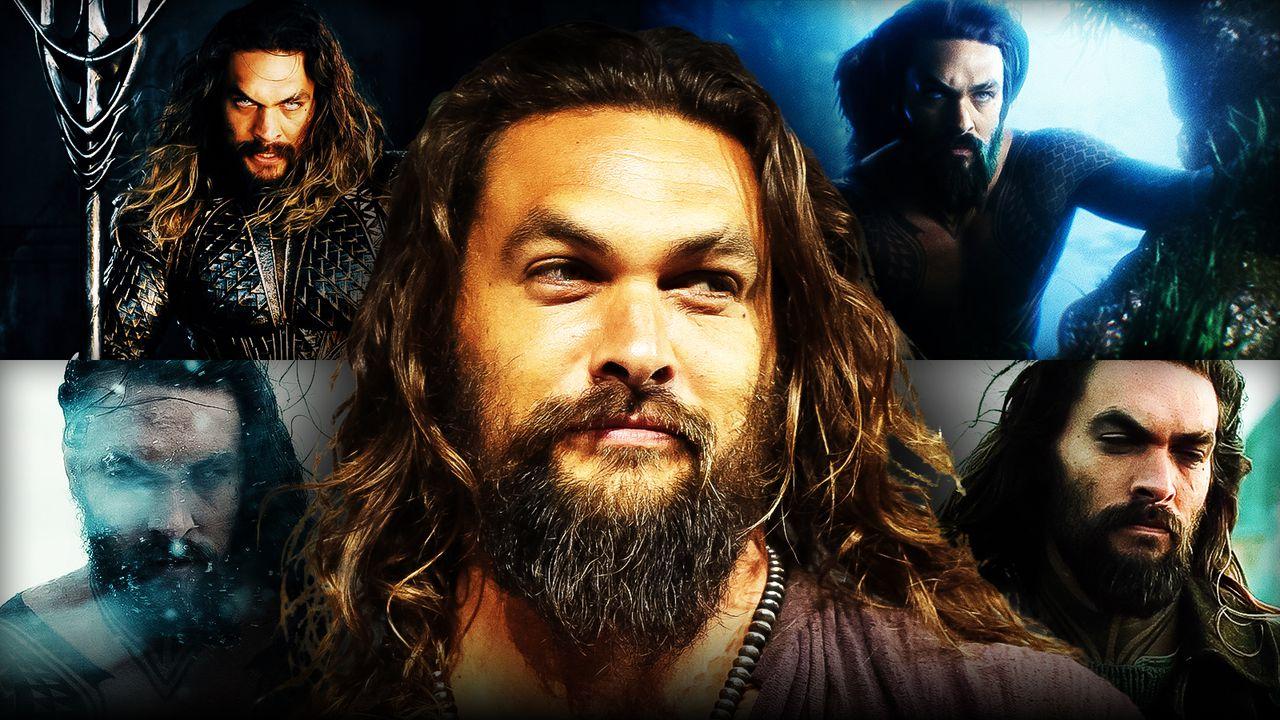 After being the center of rumors for years thanks to the disastrous theatrical debut of 2017's Justice League, the release of Zack Snyder's Justice League still has fans deep in discussion three months after its HBO Max release. This is largely thanks to director Zack Snyder himself, who is never one to shy away from an interview or appearance to discuss his work.
While Snyder is certainly the man at the front of the publicity tour behind this movie, for good reason, other DCEU stars and staff have taken the time to share their experiences with the four-hour blockbuster. From comments on the Snyderverse fandom to discussions about the film's use of slow-motion, there is no shortage of topics to keep chatter going.
In the latest round of Snyder Cut chat, one of its stars gave his thoughts on the whole experience.
JASON MOMOA'S SNYDER CUT MEMORIES
Aquaman actor Jason Momoa took an interview on The Tonight Show to speak about how he enjoyed Zack Snyder's Justice League with Jimmy Fallon.
When asked what he thought of the Snyder Cut, Momoa expressed his love for Zack Snyder and said this movie was "kinda what [he] signed up for...to have (Snyder's) vision." He also revealed that he "didn't reshoot anything" for this version of the movie, and he admitted that he enjoyed the extended runtime and "spending time with the characters:"
"I love Zack, and that's kinda what I signed up for eight years ago, is to have his vision. The cool thing about that four-hour piece is that I didn't reshoot anything. That was all there. It's so interesting when people come up to me and they're like 'Oh, I really love this, and it's so detailed, and it explains so much,' and I'm like 'Yeah, that's what we went and shot, I didn't have to redo anything.'
Momoa shared his true feelings on still being "happy" about the release of the 2017 original while being "really happy" that the 4-hour Snyder Cut came to fruition:
So because of the tragedy, I'm happy we made one, but I'm really happy that we got to release his art, and a lot of fans are happy. The truth of it is I like the four hours, it's just a four-part series. So I like the extended and spending time with the characters."
SNYDER'S VISION BROUGHT TO LIFE
Zack Snyder has spoken at length about the Snyder Cut being an opportunity to bring his true vision for the DCEU to life, especially after directing two previous movies and serving as a producer on four others. It appears that the movie's cast was just as passionate about that vision even through so much controversy on the original movie.
While many had a hard time getting through the four-hour runtime, Momoa clearly was not one of them, praising the idea of it being more like a few episodes of TV rather than one extended movie. 
Additionally, it was interesting to hear that all of Momoa's footage from the film was shot during the movie's 2016 production run even with multiple reports of reshoots confirmed to have taken place for the Snyder Cut. In the end, the simple fact that the movie was made seems to be more than enough for Momoa, who has continually been one of the more vocal supporters of this release.
Zack Snyder's Justice League is now available to stream on HBO Max. Jason Momoa is currently filming Aquaman and the Lost Kingdom, which will release in theaters on December 16, 2022.
---