The mystery surrounding Robin's death by the hands of Jared Leto's Joker in the DCEU has been addressed once again by Zack Snyder.
Batman v Superman: Dawn of Justice confirmed that Robin died off-screen, with it being established as an important part of Batman's character arc in the DCEU. 
While many assumed that the Robin who died was Jason Todd, Snyder eventually revealed that it was Dick Grayson who Joker took out. 
Zack Snyder Talks Robin's DCEU Death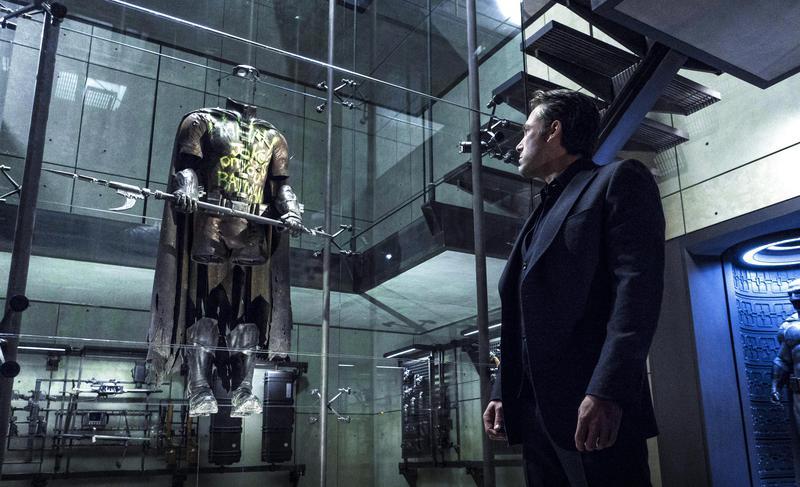 During a Q&A at this year's SnyderCon, via LadyJenevia, Zack Snyder revealed more details about Robin's death in the DCEU, explaining why Jared Leto's Joker decided to go after Batman's sidekick and ultimately kill him. 
The visionary filmmaker first shared that the Joker "understood" that the Dark Knight's "real vulnerability" was Robin before confirming that the villain "blew" the Boy Wonder up:  
"At that point, [Batman's] real vulnerability was Robin. What's obvious is that the Joker understood that. And all I'll say is that... I think I've talked about this a little bit. Clearly, he blew him up. Or, it looks like he burned or scorched him."
Snyder was about to give more details about Robin's death, but he stopped since it's a story that he hopes to make and see one day on-screen: 
"I think beyond that, I really don't want to say the actual circumstances, because I feel like it's a spoiler for maybe a thing that may never be spoiled. We should wait to see, don't you think? A little bit."
Despite their differences, Zack Snyder's Justice League showed that Ben Affleck's Batman and Jared Leto's Joker are on the same team against an evil Superman. 
When asked why the Dark Knight decided to team up with his infamous foe, Snyder unveiled that they think that Joker knows the location of Kryptonite and "Batman's kind of stuck with him:"
"Our theory is that he's the one who knows where the Kryptonite, what shards of Kryptonite exist. He has that information. And so he's being carried… He has basically made a deal with Batman. Don't kill me, and I'll show you. I'll get you a tool to fight Superman. And so [Batman] is kind of stuck with him, in that way. If he kills him, or gets rid of him, then he's screwed himself."
In a past interview with Esquire in 2021, Snyder confirmed that the sequel to his Justice League would've featured Robin's death from Joker's perspective: 
"And the night before the big mission, they would have this last supper sort of reckoning, where they would all tell their stories. One of those stories was Joker telling the story of the death of Robin."
Will Snyder Fans Ever See Robin's Live-Action Death?
It is quite unfortunate that DC fans weren't able to see how Robin's death in the hands of the Joker played out on-screen. 
At this stage, the SnyderVerse is dead, meaning that there is no timetable for its return. Despite that, it is fitting that Zack Snyder gave more details about the character's demise even if there is a slim chance that it will be adapted into live-action. 
Snyder's reveal of Joker's brutal approach to killing Robin cements the fact that the DCEU's Clown Prince of Crime is not a villain to be messed with. Moreover, it also established that Joker knows Ben Affleck's Batman really well. 
In fact, seeing more of the dynamic between the DCEU's Batman and Joker would've been interesting. 
Zack Snyder's Justice League is streaming on HBO Max.
LATEST NEWS
TRENDING