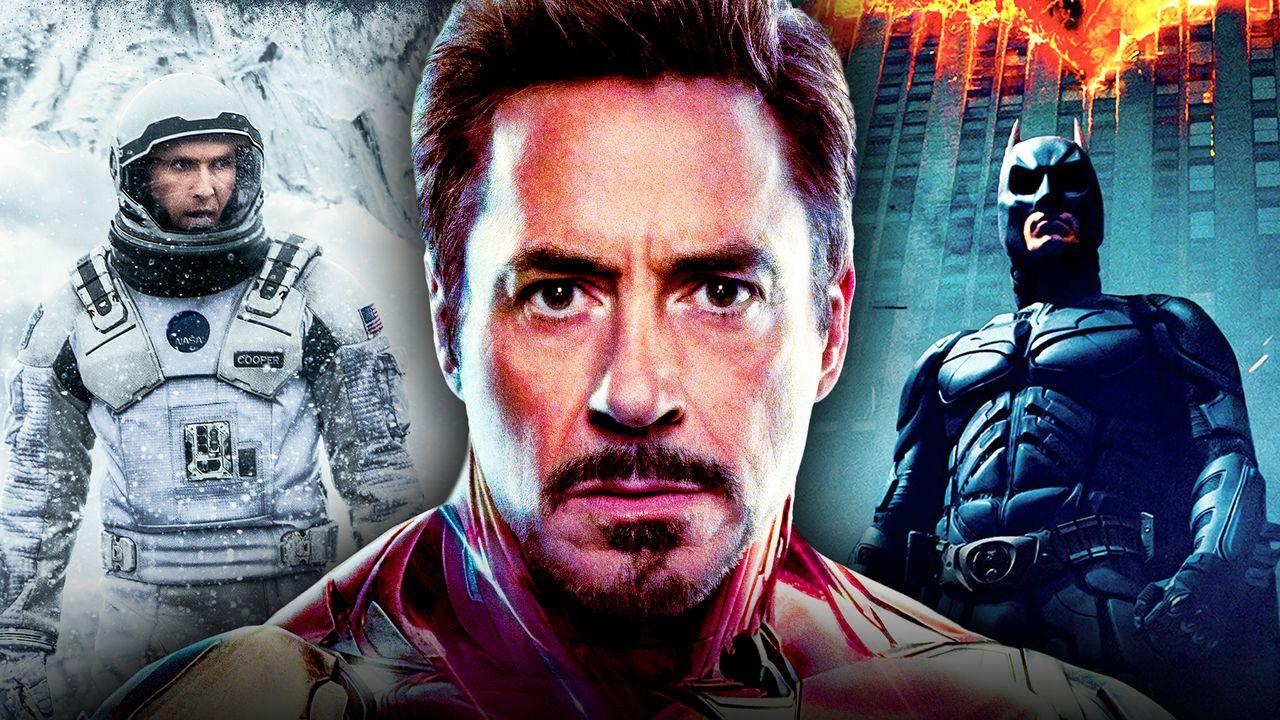 Christopher Nolan is best known for making waves in Hollywood due to creating noteworthy films like Interstellar, Inception, and The Dark Knight trilogy. After Tenet's release in 2020, it has been confirmed that Nolan has already set his eyes on his next project, Oppenheimer. 
Oppenheimer is Nolan's first film under Universal, marking the end of the director's partnership with Warner Bros. Nolan's deal with Universal made headlines due to his list of demands, which reportedly included an exclusive 100-day theatrical release, a $100 million marketing budget, a $100 million production budget, and full creative control. 
Cillian Murphy was confirmed to have joined the cast of the film as the titular character while A Quiet Place's Emily Blunt was also reported to be part of the ensemble. 
Now, new casting details have arrived for Nolan's next project. 
Robert Downey Jr. Joins Christopher Nolan's Next Movie 
Deadline shared that Matt Damon and Robert Downey Jr. are reportedly in talks to join Christopher Nolan's Oppenheimer. 
If talks are successful, Damon and Downey are expected to join Emily Blunt and Cillian Murphy in the film that revolves around J. Rober Oppenheimer, the scientist who ran the Manhattan Project that led to the creation of the atomic bomb. 
The outlet also reported that Damon and Downey's roles are still being kept under wraps. 
However, The Hollywood Reporter was able to snag the casting details for the film's stellar cast.
Aside from Murphy's titular character, the outlet revealed that Blunt will play his wife, Katherine "Kitty" Oppenheimer.
Damon will play Lt. Gen Leslie Groves, the director of the Manhattan Project, while Downey will play Lewis Strauss, the Atomic Energy Commissioner who spearheaded hearings that questioned Oppenheimer's loyalty to the United States. 
Oppenheimer is based on Kai Bird and the late Martin J. Sherwin's Pulitzer Prize-winning book entitled American Prometheus: The Triumph and Tragedy of J. Robert Oppenheimer from 2005. 
Downey is best known for his role as Tony Stark/Iron Man in the Marvel Cinematic Universe, while Damon would reunite with Nolan after leading the sci-fi epic, Interstellar.  
Christopher Nolan is Bringing Out the Big Guns 
After an impressive run as Iron Man in the Marvel Cinematic Universe, Robert Downey Jr. will bring his talents to a Christopher Nolan-directed project, marking the actor's first work with the visionary filmmaker.
In addition, Deadline also pointed out in its report that this is the first time Downey will team up with Matt Damon in a project.
Oppenheimer seems poised to showcase the moral complexities of creating an atomic bomb, and it will be interesting to find out how the stellar cast will fit in that narrative.
Nolan is best known for movies with massive scales, but this upcoming film appears on the smaller end of the spectrum. It will be a breath of fresh air for dedicated fans of the director, especially after Nolan's success with similar films from his resume like Memento and Insomnia. 
It's also worth mentioning that Nolan has complete creative control over Oppenheimer, thus further strengthening the idea that the director will pull out all the stops to make the storyline work. 
Oppenheimer is set to premiere in theaters on July 21, 2023.