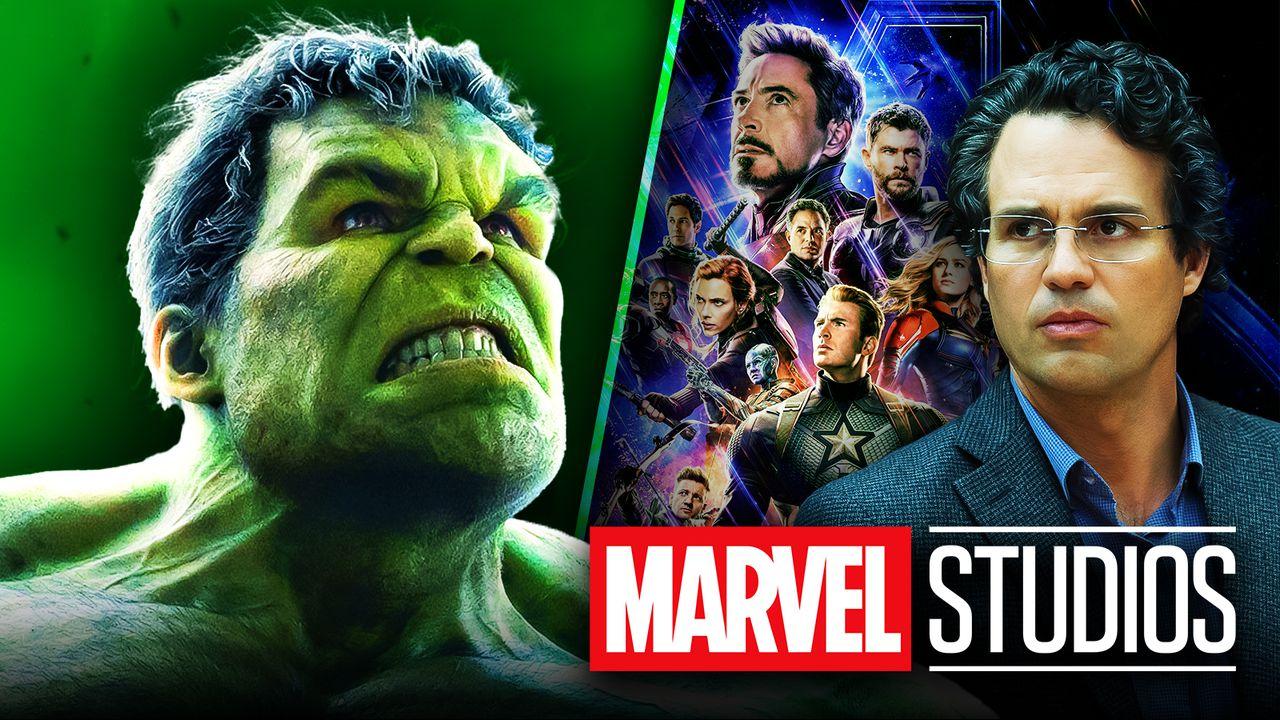 A new update revealed that Disney potentially selling Hulu could indirectly lead to a Mark Ruffalo-led World War Hulk movie. 
Since the inception of the MCU, The Incredible Hulk has been the only Hulk-focused solo movie in the franchise. 
Of course, last year, She-Hulk: Attorney at Law brought the world of Marvel's mean green machine back to the forefront on Disney+; however, with Universal still being the film distribution rights holder for Hulk, Marvel Studios has been unable to tackle another solo story for Mark Ruffalo's superhero. 
This has not stopped rumors of a World War Hulk film to take hold though - even She-Hulk herself teased the project in her Season 1 finale, telling the all-knowing AI running the MCU, KEVIN, to "save it for the movie." But a Hulk film remains absent from the publicly available Marvel Studios slate. 
A Promising Hulk Movie Update
After rumors have swirled for months about another Marvel Studios-produced Hulk movie starring Mark Ruffalo, a new report has offered fans a bit of hop on the subject. 
Wall Street analyst Jason Bazinet (via The Wrap) hinted that Disney could be in the process of acquiring the film rights to the Incredible Hulk and Namor. 
Bazinet wrote that Disney could look to secure the rights to the two characters as a part of a potential sale of its 67% stake in Hulu. 
Right now, the likely candidate for buying Disney's stake in the American streamer is Comcast, who also owns NBC Universal (aka the rights holders to Hulk and Namor). 
The super-powered duo could be used as a bargaining chip in the potential sale, a movie - if successful - that would ultimately allow for solo films centered on the characters. 
This Hulu sale speculation is in line with recent comments from Disney CEO Bob Iger. Appearing on CNBC's Squawk on the Street, and reported on by Variety, Iger hinted at Disney selling off its two-thirds stake in Hulu, saying that "everything is on the table right now:"
"Everything is on the table right now, so I am not going to speculate whether we are a buyer or a seller of [Hulu]. But I obviously have suggested that I'm concerned about undifferentiated general entertainment, particularly in the competitive landscape that we are operating in, and we are going to look at it very objectively and expansively."
Marvel Studios in Negotiating Mode
It seems that Disney, and by association, Marvel Studios, are ready to negotiate to get both Hulk and Namor fully under their umbrella. 
As it stands, the MCU is allowed to "[borrow]" both characters, as was the case with Namor in the recent Black Panther: Wakanda Forever; but the franchise is not allowed to release any solo films focused on the heroes. 
Marvel Studios seemingly debuted Tenoch Huerta's hero in Black Panther 2 "to set up an upcoming franchise." So, it would make sense that they are planning on going to the bargaining table with Universal for the characters sometime soon.
This would not be the first time Disney made a big structural move with Marvel assets at least playing partly into the decision. A large part of the Fox acquisition by the company was to bring the rights to Marvel mainstays like the Fantastic Four and the X-Men in-house at Marvel Studios. 
Now, it is exciting to get an update such as this, potentially moving fans closer to seeing a Mark Ruffalo Hulk solo movie on the big screen again sometime soon, but it is all going to hinge on just how much Comcast (and in turn Universal) wants this controlling stake of Hulu. 
If the telecom giant is eager to get its hands on the streamer, then this could be an easy throw-in for them as a part of the deal, but if they are a little hesitant, it could result in Disney not getting Hulk, Namor, or both.
Plus, if the deal were to go through, it would likely be years before World War Hulk ever hit the big screen.