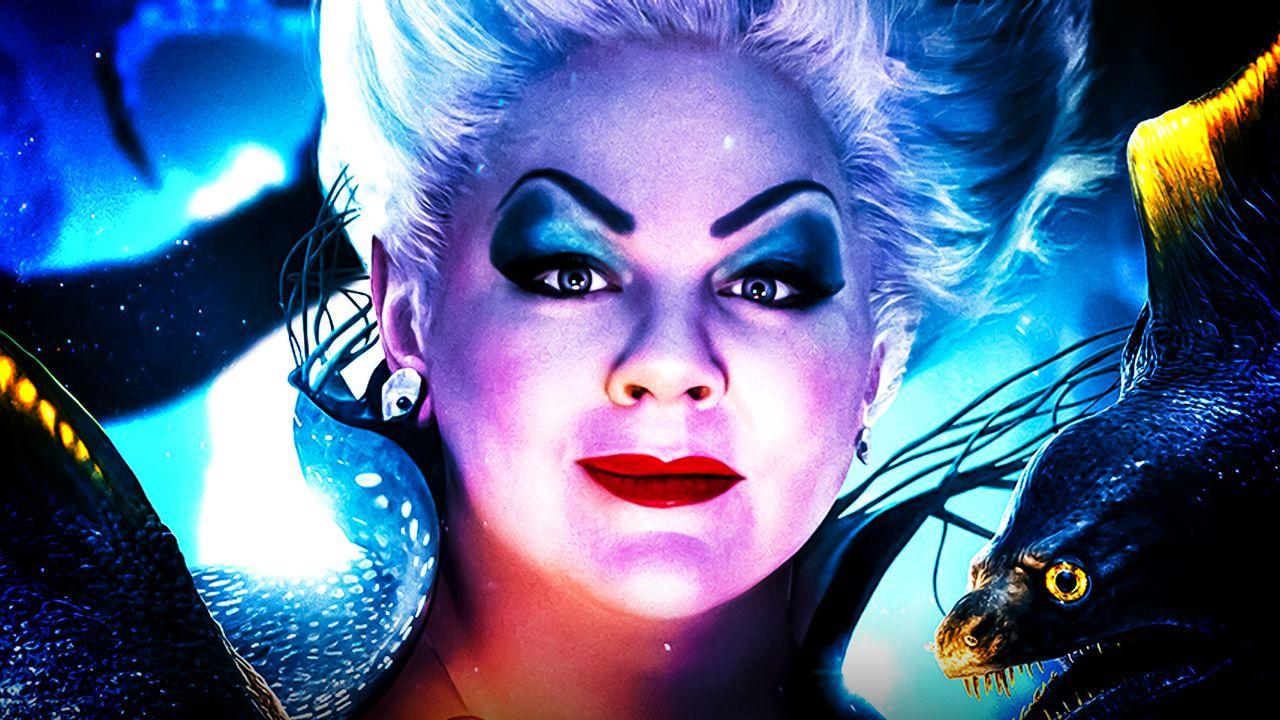 Fans take in the first poster for Melissa McCarthy's classic The Little Mermaid villain, Ursula.
So far, Disney has kept the iconic villain out of most of its marketing for the upcoming live-action remake. Despite that, she's been given a few brief teases in some promos.
While audiences will need to wait a little longer to see McCarthy in full, a fresh glimpse of the character is here.
Melissa McCarthy's Ursula Is Here!
Disney released seven new character posters for The Little Mermaid, with one of them focusing on Melissa McCarthy's Ursula.
The sea witch even has her favorite eels at her side.
Then, of course, leading lady Halle Bailey got the spotlight as Ariel.
Javier Bardem's King Triton gets a little bit of fresh air for his photo shoot.
Daveed Diggs serenades under the sea as everyone's favorite crab, Sebastian.
Jonah Hauer-King's Prince Eric is on a boat, looking for his aquatic princess.
Flounder's live-action design is decidedly less colorful than his animated counterpart. The Room and Luca's Jacob Tremblay will be providing his voice for the role.
Last, but not least, is Awkwafina's Scuttle.
Recreating The Little Mermaid
Many fans have been hesitant about Disney's determination to remake all of its classics into live-action films. Despite that, it does look like The Little Mermaid is lining up with the original pretty well—aside from Flounder, who many would say, visually, is a notable miss.
Melissa McCarthy's Ursla, however, looks picture-perfect. Rob Marshall previously praised the actress' villainous role at D23, so hopefully, she can live up to the expectations being set.
Perhaps she'll be able to join Angelina Jolie's Maleficent as one of the few cherished live-action remake characters.
The movie is also a record-breaking length for Disney, coming in at 2 hours and 15 minutes. This makes it the studio's longest remake (of a classic animated tale) to date.
The Little Mermaid hits theaters on May 26.