Netflix's Dead Child highlights an impressive cast list full of stellar actors playing compelling characters.
The six-episode series revolves around a 13-year-old missing persons case where a woman named Lena escapes isolation from the man who is controlling her, but the mystery about her situation grows deeper afterward.  
The suspense-thriller series is based on the novel of the same title by Romy Hausman. Dead Child made its debut on Netflix on September 7, 2023.
Every Actor & Character in Netflix's Dead Child 
Kim Riedle - Lena 
In Dear Child, Kim Riedle's Lena is a woman who was kidnapped by a mysterious man and imprisoned inside a high-security home alongside two children. They are isolated from the rest of the world for unknown reasons. 
While inside the house, Lena and the two children follow a strict schedule where they eat, use the toilet, and go to bed. Eventually, Lena escapes, but a car accident leaves her injured. 
Riedle previously appeared in Back for Good, Skylines, Cocoonn, and Verbotene Liebe. 
Hans Löw - Gerd Bühling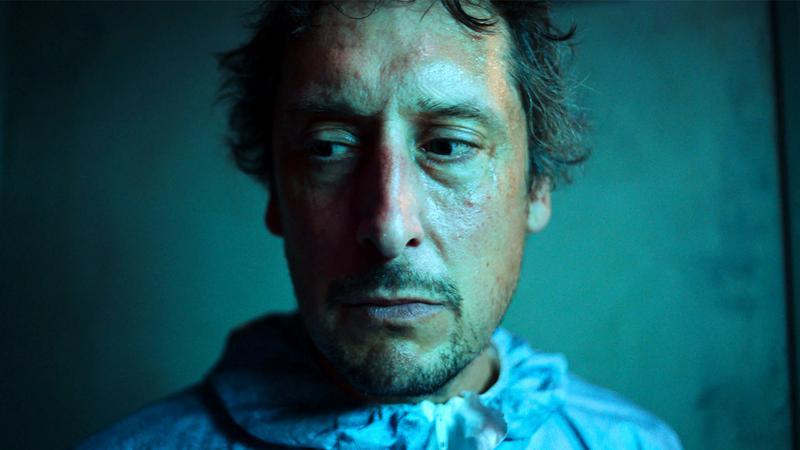 When Lena disappeared 13 years ago, Hans Löw's Gerd Bühling was the Criminal Investigation Department officer who spearheaded the investigation. He is also a friend of Lena's parents. 
Aside from Dear Child, the German actor is known for his roles in I'm Your Man, In My Room, All Is Well, and Toni Erdmann. 
Naila Schuberth - Hannah
Hannah is the name of the young girl who was imprisoned with Lena in the isolated house, and she is portrayed by Naila Schuberth. 
While imprisoned, the girl follows the mystery man's strict rules and is described as a very intelligent child. 
The young actress has an impressive resume which includes Bird Box Barcelona, Blackout, and Gefährliche Nähe.
Sammy Schrein - Jonathan
The other child who was imprisoned with Lena and Hannah is Jonathan, and he is portrayed on-screen by Sammy Schrein. 
Jonathan is Hannah's younger brother, and his shyness allows his sister to bully him and take the lead.
Schrein previously appeared in German Crime Story: Gefesselt and Klara Sonntag - Liebe macht blind.
Justus von Dohnányiohn - Matthias Beck
Justus von Dohnányiohn's Matthias Beck is Lena's father who has been searching for his daughter for the last 13 years. 
He has been desperate to find her and is surprised when Lena shows up injured in the hospital after the car accident.
Dohnányiohn is best known for his roles in Downfall, The Experiment, and We Are Next of Kin. 
Julika Jenkins - Karin Beck
Playing Lena's mother, Karin, is German actress Julika Jenkins. 
Aside from worrying about Lena's disappearance, Karin is concerned about her husband's mental state since it has been deteriorating ever since their daughter's disappearance.
Jenkins previously appeared in Netflix's Dark, A Thin Line, Vitus, and The Lost Daughter.
Haley Louise Jones - Aida Kurt 
Haley Louise Jones' Aida Kurt is the detective who investigates the car accident involving Lena. She later realized that Lena had been missing for 13 years.
Jones is known for her roles in Paradise, Knochen und Namen, and Ivie wie Ivie. 
Birge Schade - Ruth
In the hospital where Lena was confined, Birge Schade's Ruth is a nurse who befriends Hannah. She is a kind and caring nurse and she was thrilled to learn more about her intelligence. 
Schade previously appeared in The Never Ending Story II: The Next Chapter, Katzenzungen, and Baader. 
Seraphina Maria Schweiger - Ines Reisig 
Ines Reisig is a police officer named Seraphina Maria Schweiger who works under Aida Kurt. 
The actress is known for her roles in The Girl and the Spider, The End of Innocence, and Lion's Cage.
Özgür Karadeniz - Dr. Hamstedt
After Hannah exhibited unusual behavior in the hospital, the child was taken to a child psychologist named Dr. Hamstedt. The character is played by Özgür Karadeniz.
Karadeniz's past credits include Smuggling Hendrix, Brother and Sister, and Unbroken.
Christian Beermann - Lars Roger
Christian Beermann's Lars Roger is Dear Child's main big bad. He is the kidnapper who tormented Lena, Hannah, and Jonathan as well as the lives of many innocent women. 
Max Woelky - Florian
Lena's ex-boyfriend, Florian, is played by Max Woelky. In Episode 5, he visits Lena and is asked to come for a DNA test to find out if Hannah or Jonathan is their child. 
He has been living in France for 12 years, thus ruling him out as a potential suspect. 
Woelky is known for his roles in Icons of Light and General Dad.
Eskindir Tesfay - Salli Kurt 
Aida's supportive husband is Eskindir Tesfay's Salli. He helps her overcome her emotional stress due to Lena's case. 
Florian Claudius Steffens - Security Guard
Florian Claudius Steffens plays the security guard who is considered as one of the suspects in Lena's kidnapping. The character was interrogated by Aida during Episode 5.
---
All episodes of Dear Child are streaming on Netflix.