Recent sightings of Daredevil: Born Again's Vincent D'Onofrio point to fans following a much more fit Kingpin than in the character's last appearances.
The biggest change to D'Onofrio's Kingpin in Hawkeye was how big he was. The actor even wore a fat suit for the role, which helped visually place the character closer to his comic counterpart.
He was also far stronger than what viewers witnessed in Netflix's Daredevil.
Despite his fake-out death, at the end of Hawkeye, the character's far from down in the Marvel cinematic universe. He'll be returning for Echo before crossing paths with the Devil of Hell's Kitchen once again.
Wilson Fisk Hits the Gym
Before tackling the recent images of Vincent D'Onofrio's improved physique, it's best to start at the last time fans saw him.
In Hawkeye, he was at his biggest point ever. Not only that, but he seemed almost supernatural in how strong he was.
Before Hawkeye, in Netflix's Daredevil, while he wasn't nearly as big, he was still fairly formidable when standing up against anyone that would get in his way.
On May 28, 2023, D'Onofrio posted an image of him and his dog on Twitter. Looking closely, it's easy to assume that the actor was in the midst of working out—perhaps in the form of a leisurely stroll.
The difference is clear as day in this image of the actor at ICCCon in Nashville Tennessee. D'Onofrio actually posted proof of his progress at the gym as far back as June 2022.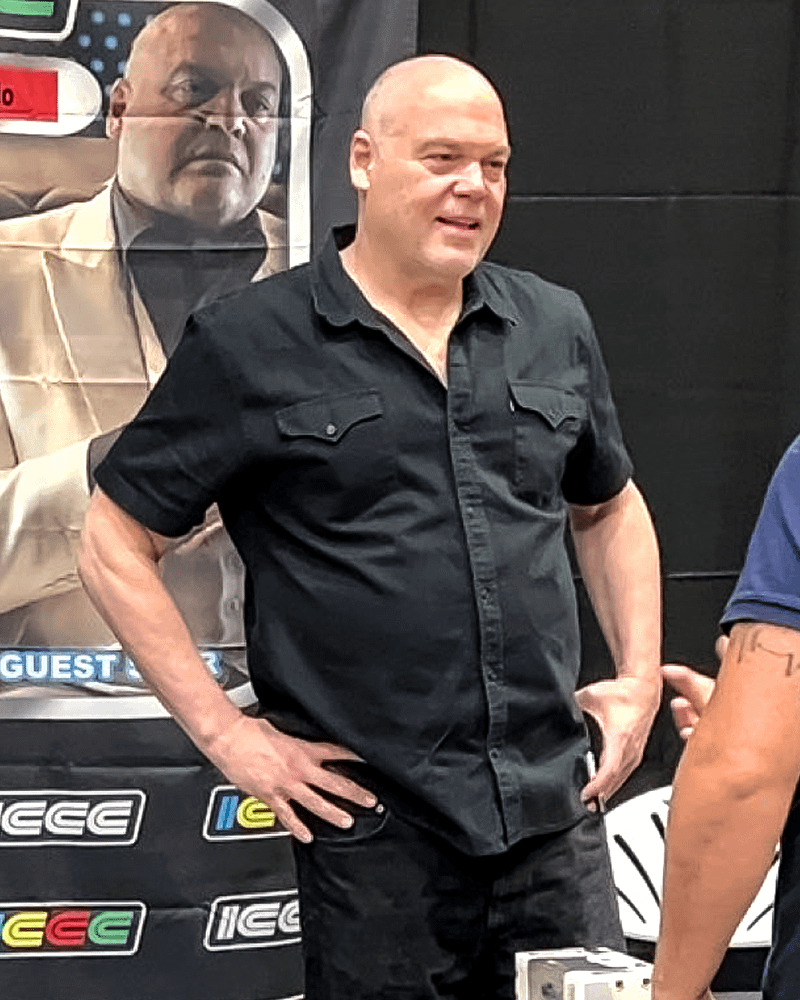 The Kingpin star himself shared another glimpse of his time at ICCCon, and the specific angle of the photo really accentuate his muscles.
A Kingpin Fit For New York City
So why is Wilson Fisk so fit now?
Well, the first reason is likely due to his rumored mayoral campaign. Kingpin will want to be as fit and healthy as possible to manipulate his way to the top of New York City's political infrastructure.
The big bad will want to make it clear that he's a changed man from the criminal many thought or knew him to be. While it's not fully known how canon Daredevil is, either way, whispers about his questionable exploits probably made their way around.
Recent set photos of the actor on set for Daredevil really gave off a campaign vibe for the character.
If Kingpin does become Mayor during Daredevil: Born Again, his reign over New York City could easily be a threat to more than just Matt Murdock.
But why now? Maybe the events of Echo push Kingpin in this new direction. It's hard to believe, however, that it's for any virtuous reasons.
Sadly, while the series is currently set to debut on Disney+ next Spring, disruptions from the WGA's writer strike could easily cause the show's premiere to get delayed.