Even though Doctor Strange in the Multiverse of Madness is right around the corner, Chris Hemsworth's Thor: Love and Thunder has garnered more and more attention. That's all but a given, though, since it now holds the record for the shortest time between its first teaser trailer and the project's release. It even managed to beat out Spider-Man: No Way Home, whose lack of a trailer sparked an internet frenzy for weeks.
While there's still no sign of footage from the film hitting the web, something else leaked out instead: images of an upcoming line of figures for Love and Thunder. The wave of toys sports new looks at Thor, Jane Foster, and even the mysterious Gorr the God Butcher, played by Christian Bale.
The Guardians of the Galaxy also made the cut, with both teenage Groot and Peter Quill getting a spot in the line-up. While the living twig looks the same as he did in Avengers: Endgame, Star-Lord's face will be sporting a fairly significant change come this July.
Chris Pratt Has A Different Look
Thanks to newly leaked photos of upcoming Marvel Legends figures for Thor: Love and Thunder, Christ Pratt's new look for Star-Lord in the upcoming film has been revealed.
Based on the look of the toy, it seems like everyone's favorite music-obsessed Guardian is growing out some facial hair.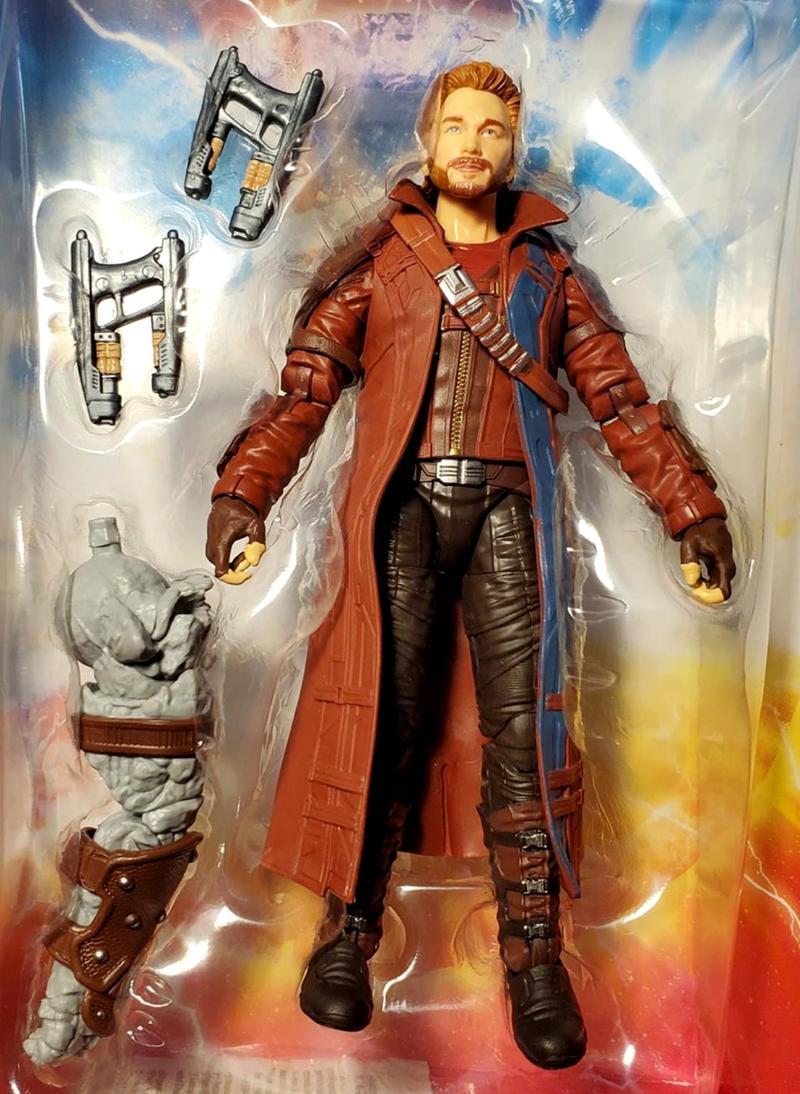 The image on the side of his box gives a clearer view of Quill's new full beard and mustache, giving the character a more grizzled look. Additionally, his hair is also slicked back.
Before Thor: Love and Thunder, the lovable misfit had facial hair that resembled a partial mutton chop, alongside a mustache.
Thor, a Stressful Companion
It turns out that hanging out with Thor so much has had quite the effect on Christ Pratt's Star-Lord. Jokes aside, the look suits him; a more weathered and weary Peter Quill seems accurate after the events of Avengers: Endgame and Infinity War.
After all, he did just lose the love of his life only to have her (from his perspective) quickly replaced by an alternate version who has no idea who he is. It's safe to assume anyone in his position would want to grow out some facial hair.
He's also likely to have put some time into cultivating it in order to compete with Thor's facial hair game. No matter how much time those two may have spent together by the time the events of Love and Thunder pick up, their competitive banter will likely not have diminished at all.
Thor: Love and Thunder releases in theaters on July 8.
---