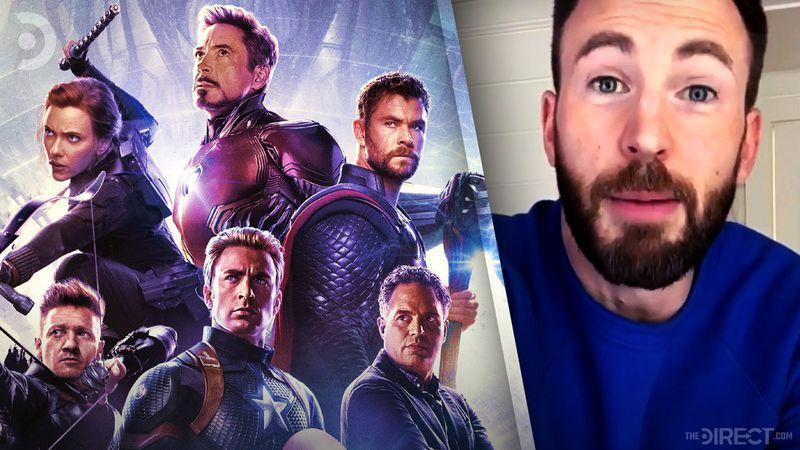 The #ALLINCHALLENGE has created internet buzz that would make Hope van Dyne proud.
Debuting as a virtual fundraising tool, the challenge is based on auctioning unique celebrity giveaways, with all of the proceeds going to organizations that fight food insecurity such as Feeding America, Meals On Wheels, World Central Kitchen, and No Kid Hungry.
With high-profile celebrities like the cast of Friends, Justin Bieber, and Leonardo DiCaprio pledging their own unique special prizes, the Star-Spangled Man himself has decided to get in on the action.
NEWS
Even after passing on the mantle of Captain America, Chris Evans continues to exhibit qualities of the hero in everyday life. Coming from a video via his Instagram, Chris Evans accepted the #ALLINCHALLENGE and offered up a virtual hangout with the original six Avengers. Evans then went on to challenge Captain America co-stars Anthony Mackie and Sebastian Stan.
WHAT THIS MEANS
Who knew Cap was a Scattergories guy? I would've expected something like Risk, or Battleship.
Jokes aside, it is heartwarming to see Chris Evans still embody the good-hearted nature of his now-retired character of Steve Rogers. Getting the high-profiled original cast of himself, Robert Downey Jr., Chris Hemsworth, Mark Ruffalo, Scarlett Johansson, and Jeremy Renner together is no easy feat, but who better to "assemble" the OGs than Cap himself?
Beyond Evans's kindness, this video should increase MCU fans' appreciation of the cast's chemistry. One of the many reasons the Marvel Cinematic Universe works so strongly has been because of its tight-knit cast. From behind the scenes videos at production lots to press junket interviews, the MCU cast have shown their chemistry extends far beyond the screen. It is rewarding to see Evans turn to challenging Stan and Mackie, as it shows they are still close friends even after Evans wrapped up his MCU commitments.
Fans can enter to win Evans's #AllIn giveaway by heading to allinchallenge.in/chrisevans.
LATEST NEWS
TRENDING