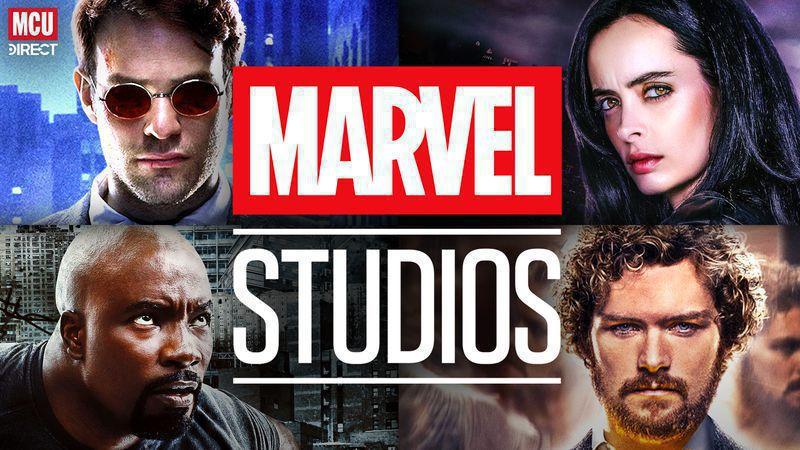 The Netflix series from Marvel Television were something of a bold experiment. Following the success of other TV projects like, Agents of S.H.I.E.L.D. , these series were planned to be exclusive to the Netflix platform, film almost entirely in New York City, and feature grim and gritty realism. Daredevil, being the first show out of the gate in 2015, was met with a very strongly positive reaction from critics. Subsequent outings, such as Iron Fist and the team-up miniseries, The Defenders, failed to capture as much goodwill and attention.
Eventually, in a sweeping move that reportedly surprised even the executives at Marvel, Netflix cancelled each of their five ongoing Marvel shows ( Daredevil, Jessica Jones, Luke Cage, Iron Fist and The Punisher) one by one. Leaving die-hard fans distraught, Marvel offered solace with an official message that the stories of these characters were far from over. However, after a while, the news came to light that there was a two year waiting period built into the contract with Netflix before Marvel could have access to these characters again. This two year period kicked off when each individual series was cancelled.
Read on to find out when Disney and Marvel Studios will again be able to use each character in live-action...
IRON FIST
The adventures of billionaire martial artist Danny Rand were the first to be cut short by Netflix, and as such will be ready to go on the Marvel side on October 12, 2020 . The much-maligned series suffered its fair share of budgetary and pacing issues in its first season, but some fans warmed to the series in season two. It remains slightly suspect that Marvel would continue these shows exactly where they left off without alterations, and if any of these series needed a creative revamp, it is Iron Fist
LUKE CAGE
The second show to be culled from Netflix's line up was Luke Cage, which was actually cancelled about a week after Iron Fist . The show featured Mike Colter as Harlem's bulletproof-skinned Hero for Hire as he navigated family drama, organized crime and demons from his past. Colter's take on the character proved quite popular with fans, so it would seem that a reprisal of the role on his part would not be entirely out of the question. But since no progress can be made on that particular front until October 19, 2020 , fans could be waiting a while.
DAREDEVIL
This series, whose rights don't revert until November 29, 2020 , followed blind, small-time defense attorney, Matt Murdock as he used his incredibly enhanced senses to moonlight as the costumed vigilante known as the Devil of Hell's Kitchen, and later, Daredevil. Out of all of Netflix's Marvel offerings, Daredevil was the one that proved to be a true breakout hit. The bulk of its fans have continued to clamor for an appearance of actor Charlie Cox's Murdock in a Marvel Studios feature film, especially the still-untitled third Spider-Man film, as the two characters share something of a partnership in the comic books.
THE PUNISHER
Frank Castle, a man fighting a war instigated by the death of his own family, serves as a one-man rite of terror on New York's criminal element. That rite of terror won't experience any kind of on screen resurgence until after February 18, 2021 , when the character's rights return squarely to Marvel.
JESSICA JONES
This series followed the hard-boiled exploits of equally hard drinking private investigator, Jessica Jones, a woman with greatly enhanced strength and severe PTSD. The series spiked in popularity during its initial season, then leveled off with the following two. Fans surely miss the program's unabashed sense of realism, depicted through the lens of comic book superheroics. Ms. Jones won't get another chance to do what she does best until sometime after February 18, 2021 .
The code to when all these rights return to Marvel was cracked by Comic Book Movie .
WHAT THIS MEANS
While the Marvel Cinematic Universe doesn't have a pressing need for its Netflix brethren, what with the sheer multitude of projects currently in development by Marvel Studios, many ardent fans long for more time to be spent with these characters. Indeed, some fans surely view these shows as their favorite Marvel "thing", which likely led to a lot of disappointment when they were canned by the streaming platform.
Whether these characters return intact or if they will be rebooted and/or recast in earnest remains to be seen. But given that the extremely gritty, adult tone of these shows seems incompatible with Marvel Studios' films, which are usually far sunnier in comparison, it would seem that a fair amount of revamping is in order to bring these characters into the MCU proper.