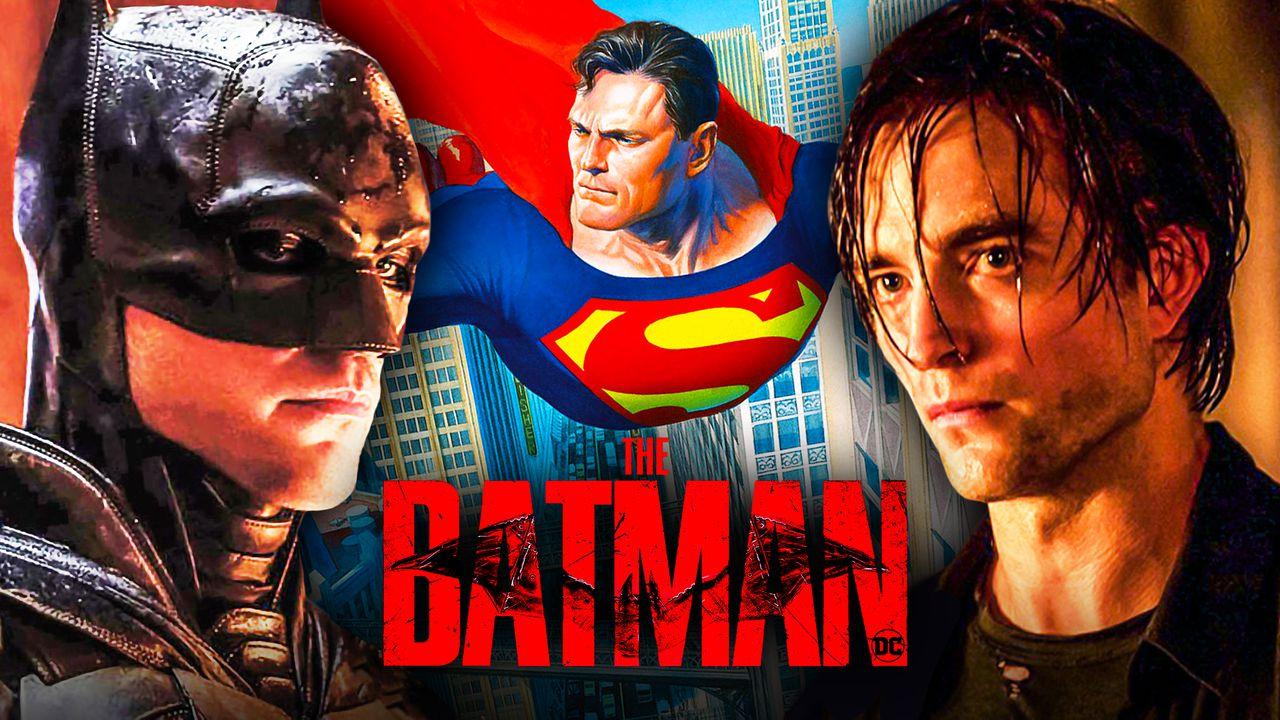 A recent comic book that's set in the universe of 2022's The Batman film reiterated that Superman's stomping ground of Metropolis exists in this fictional space.
For some fans, Matt Reeves and Robert Pattinson's The Batman really scratched an itch for some fans of the character. The movie was grounded and gritty, but still possessed a slight touch of comic book whimsy.
The Batman was, however, completely devoid of any reference to other DC heroes like Superman or Wonder Woman. This was by design, so as to not muddle the narrative.
But do those heroes exist within The Batman's universe? What about the places they call home, which are iconic DC landmarks in and of themselves? A recent comic doubles down on a partial answer.
Metropolis Referenced in The Batman Comic
A new tie-in comic book set in the world of The Batman called The Riddler: Year One (written by Paul Dano, who played Riddler in the film) shows a scene where a woman is waiting for a train and holding tickets that will take her to Metropolis.
Check out the comic panels in question below:
The woman stands on the train platform, tickets in hand.
A closer look at the tickets themselves clearly shows that the destination is Metropolis:
Of course, she's still in Gotham City, so occurrences like the one below are bound to happen. Where's Batman when you need him?
This isn't the only instance of Metropolis being mentioned in The Batman tie-in media either. One of the movie's official novelizations also referenced Superman's well-known home city.
A Concrete Metropolis Confirmation?
The thing about these tie-in comics, which goes for just about every major franchise they're created for, is that their connections to their parent films can often easily be broken.
As well-written or popular as these books might be, what appears on-screen in live-action takes precedence, more often than not. This is to say that if Matt Reeves decides he doesn't want Metropolis existing in a future The Batman sequel, then this comic book is rendered invalid.
Still, for now, fans can revel in the fact that Metropolis is definitely a thing for this version of Bruce Wayne. But what about the big, blue boy scout that watches over it? Suffice to say, it's a very safe bet that Superman won't be featured in this universe, at least not anytime soon.
The Batman can currently be streamed on HBO Max, and the franchise's next on-screen project, The Penguin, starts filming in the next few months.