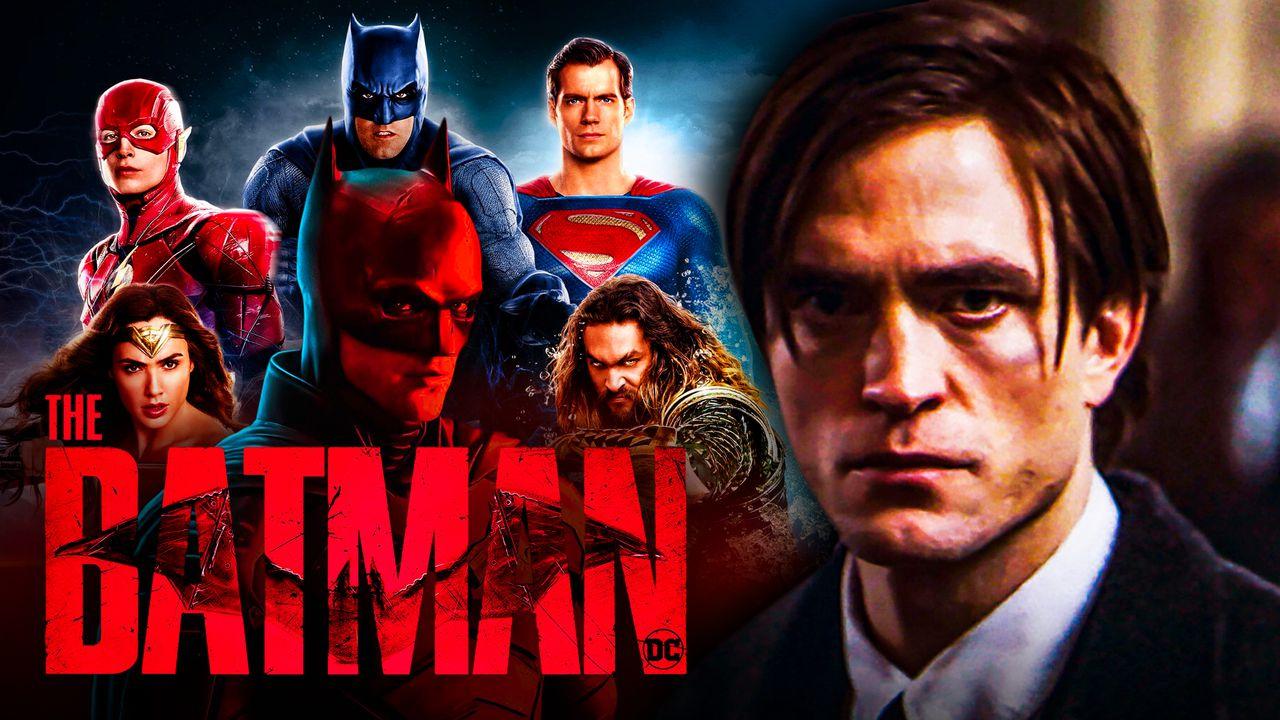 The Batman is all any DC fan can talk about right now while the world awaits the Matt Reeves-directed epic. The film's early reviews are glowing, with critics praising its star Robert Pattinson, this depiction of Gotham City, and the crime thriller motif it seems to be riffing on. The Batman has been a long time coming, and moviegoers cannot wait to get their hands on it. 
The latest DC movie has been one of the most anticipated in recent memory and has fans gawking at every second of footage released. Amongst this footage has been behind the scenes glimpses at what seems to be a groundbreaking project technology-wise. 
That's why it was surprising when last year it was reported the budget for The Batman was way under what was initially thought for a blockbuster such as this. Well, now a year later, a more accurate figure has seemingly come to the forefront - one that makes much more sense for some with the scale of this Dark Knight adventure. 
How Much Did The Batman Cost to Make?
In a recent article projecting the opening weekend box office numbers for The Batman, Variety reported the budget for the Matt Reeves-directed DC film is upwards of $200 million. 
This comes contrary to the reported figure of $100 million revealed by Deadline a year ago. 
Among solo Batman movies, this would rank as the second-highest budget, only being beaten out by The Dark Knight Rises from 2012:
The Dark Knight Rises (2012) - $250 million 
The Batman (2022) - $200 million 
The Dark Knight (2008) - $185 million
Batman & Robin (1997)  - $160 million 
Batman Begins (2005) - $150 million
Batman Forever (1995) - $100 million 
Batman Returns (1992) - $80 million 
Batman (1989) - $35 million 
And when compared to movies within the DCEU it would hold down the fourth-place spot:
Justice League (2017) - $300 million
Batman V Superman: Dawn of Justice (2016) - $263 million
Man of Steel (2013) - $225 million
The Batman (2022) - $200 million 
The Suicide Squad (2021) - $185 million
Suicide Squad (2016) - $175 million
Aquaman (2018) - $160 million
Wonder Woman (2017) - $150 million
Shazam! (2018) - $85 million
Birds of Prey (2020) - $82 million
Bruce Wayne: The $200 Million Man
While this may be confusing to see these two completely different budget numbers reported for The Batman, it is not all that uncommon for mix-ups like this to happen. And even looking at these rankings, things could still change. 
Usually, when it comes to big blockbusters such as WB's latest DC epic, a solid budget figure rarely makes its way out until well after the film has been released. And even then, an exact figure can sometimes never be made public. 
Looking between the two figures here though, it is likely closer to the $200 million number. Warner has put a lot into this film, including the use of new LED screens as backdrops on a number of their sets. However, with Matt Reeves' passion for the world of practical effects, its budget would likely be smaller than larger CG-infused fare like Justice League. 
This is likely just a case of different sources saying different things and no one getting the right answer. But if somebody were to believe one number more than the other, that $200 million figure seems to hold a little more validity. 
The Batman hits theaters on March 4.