One of the stars Barbie first appeared in Avengers: Infinity War, but there's a good reason why audiences didn't recognize her. 
When Margot Robbie's Barbie leaves the pink plastic world of Barbieland for reality, much of her story involves a human mother and daughter, the latter played by young actress Ariana Greenblatt. 
While Barbie is a huge role for Greenblatt, it's far from her first major blockbuster as she cameoed in the MCU's Avengers: Infinity War.
Barbie Actress' Forgotten Role in Avengers: Infinity War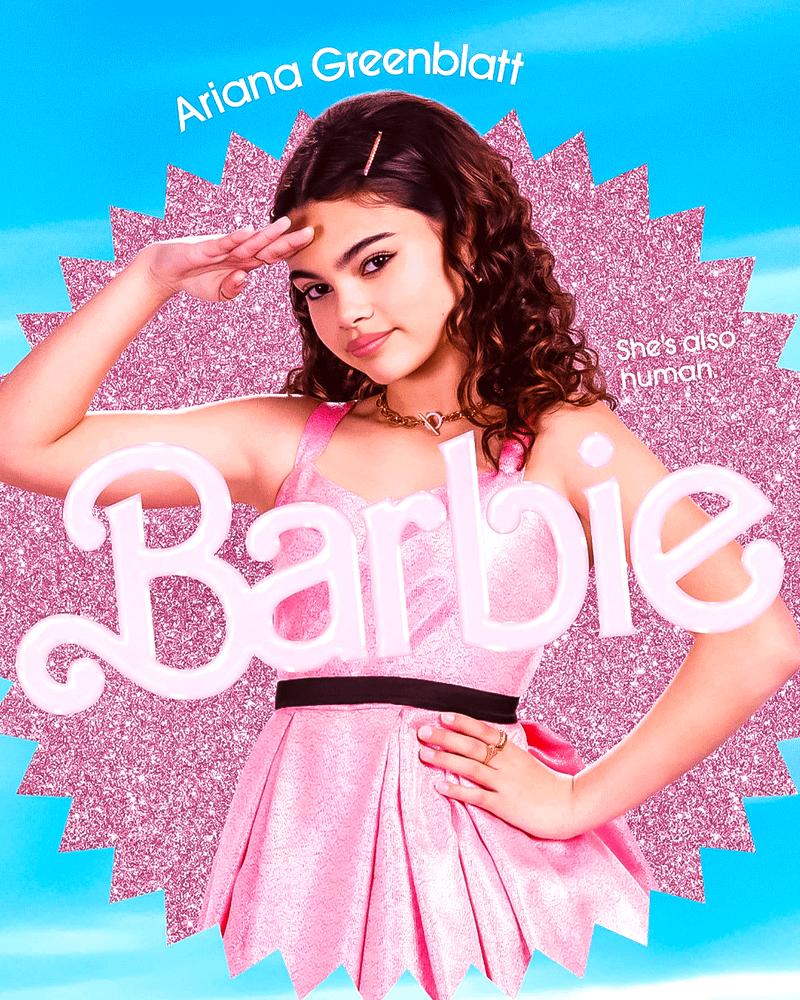 In Barbie, fifteen-year-old Ariana Greenblatt plays Sasha, the daughter of America Ferrera. 
But in 2018's Avengers: Infinity War, Greenblatt played a younger version of Gamora, the daughter of Thanos. 
Just like Zoe Saldana, the young actress was painted green and sported red highlights in her hair. 
Not only is this a far cry from her look in Barbie; but at the time of filming for Avengers, she was only nine years old. 
Greenblatt played young Gamora in the flashback scene where Thanos annihilates half of her planet, all while teaching her his twisted philosophy of balance. 
After Thanos kills Zoe Saldana's Gamora in exchange for the Soul Stone and succeeds in snapping away half of all life, he's transported to an orange-hued dimension. 
It's here where he sees Ariana Greenblatt's Gamora once more and who asks:
Young Gamora: "Did you do it?"

Thanos: "Yes."

Young Gamora: "What did it cost?"

Thanos: "Everything."
Greenblatt recently reflected on working with Thanos' Josh Brolin and "being painted green" for her Marvel Studios role to Elle, saying:
"Being painted green at 5 in the morning and in front of this guy who's in this little gray mo-cap suit with dots all over his face, it really was out of this world and I was just obsessed with it."
Ariana Greenblatt's Breakout Barbie Role
The fact that Ariana Greenblatt's filmography already contains two major pop culture blockbusters - and before the age of sixteen - is a huge accomplishment, but Barbie and Infinity War aren't her only credits. 
In addition to Stuck in the Middle and In the Heights, she starred alongside Adam Driver in 65. 
While Infinity War is sure to always be a resume highlight, Barbie may be Greenblatt's biggest role yet, particularly since she's older and looks like herself instead of the green-skinned Gamora. 
Barbie also allowed Ariana Greenblatt to showcase more of her acting chops as her character, Sasha, enjoys a full arc and proves pivotal to Margot Robbie's Barbie. 
So while an Avengers: Infinity War cameo was the actress' first big role, it's possible that Barbie won't be her last. 
Barbie is playing in theaters worldwide.