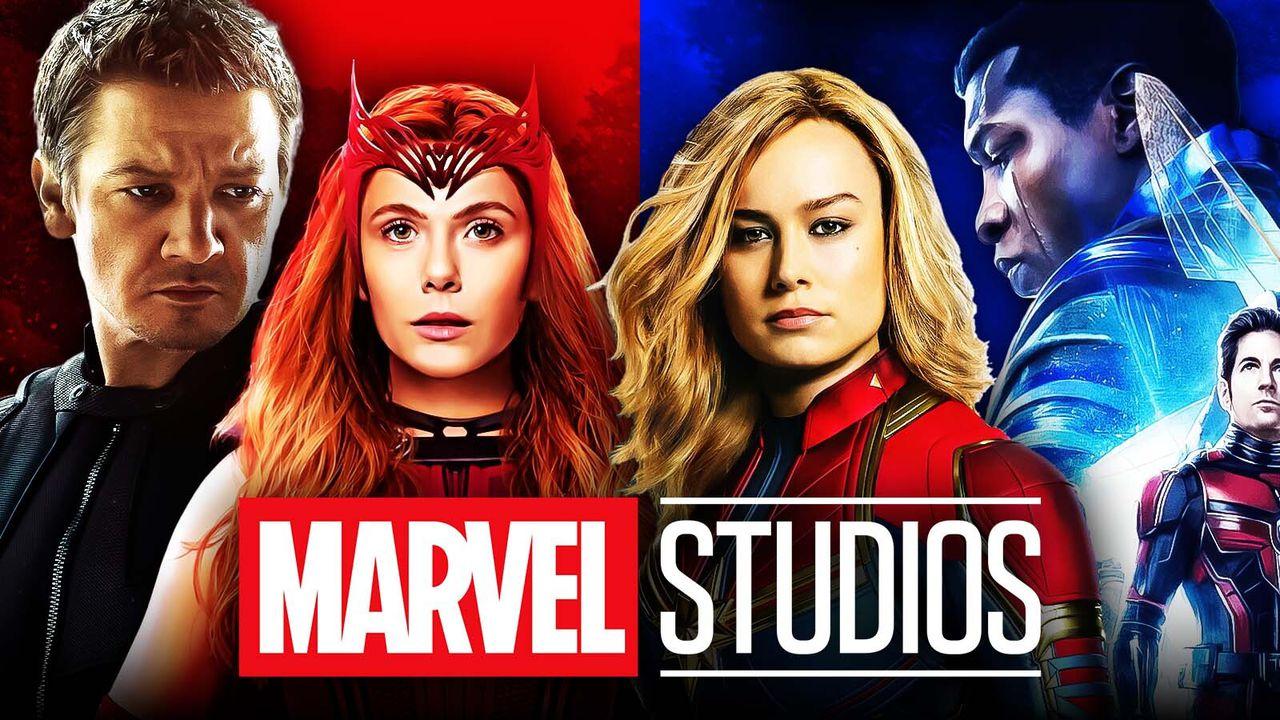 In a new interview, Jeff Loveness, the writer behind Ant-Man's incoming big-screen blockbuster and Marvel Studios' next Avengers team-up, revealed how MCU's upcoming Phase 5 could outdo what came before.
Phase 4 had an almost insurmountable task ahead of itself. It had to somehow pick up the pieces left behind by one of the biggest pop culture events of all time and start building an entirely new foundation for another generation-defining cinematic epic.
It's been a bumpy road, no doubt. Many feel that Marvel Studios has been focusing on quantity over quality, and more than a few projects resulted in a mixed reaction.
On the bright side, however, the world has been introduced to countless new faces in the MCU, many of which are already fan favorites.
But with Black Panther: Wakanda Forever, Phase 4 is done—it's time for Phase 5 to begin. But how will it one-up everything fans have watched over the last two years?
An Even Better Phase 5 for the MCU
In an interview with SFX Magazine, Ant-Man and the Wasp: Quantumania and Avengers: The Kang Dynasty scribe Jeff Loveness spoke on how Marvel Studios' upcoming Phase 5 could outdo what Phase 4 has done.
Loveness was quick to brand the fourth phase as a "period of rebuilding, the calm after the storm," but that Phase 5 could be compared to the feeling of how "World War III could break out any minute:"
"Phase Four was almost this period of rebuilding, the calm after the storm of what happened in 'Endgame'... Now it's almost a time of relative peace. But just talking for myself here, there's maybe this feeling in the world today… it's like elections are crumbling around the world, we're not doing enough on climate change, World War III could break out any minute."
That foreboding sense of tension will be key in defining Phase 5 as it ramps up to 2025's The Kang Dynasty:
"Things are relatively okay right now but we all feel like it could go real bad, real fast, a hundred different ways. And we're all kind of paralyzed by that because we have the feeling that maybe we're not ready for it."
Loveness was confident that the MCU was "setting things up for a pretty dynamic story:"
"I think we're setting things up for a pretty dynamic story. As I'm building to Avengers I want it to feel like a generational struggle. Phase Four felt like the birth of new characters. You're giving everyone a little bit of a breath, you're broadening out the universe, you have fun Disney+ shows that are elevating characters. And now I think it's time to put the pedal to the gas again, and really take all these new characters that we like and throw them into the fire."
The Buildup to Kang the Conqueror
It's clear that Quantumania will set the stage for the bigger events in the Multiverse Saga. For many, it'll also be the very first time audiences spend time with Jonathan Majors' Kang the Conqueror, someone Loveness described as an "almost infinite Thanos."
The soon-to-be iconic supervillain will be far different than the Thanos audiences feared for years. This time around, Loveness revealed that he'll be making sure to show audiences "the humanity and even the vulnerability" of the "very lonely" big bad.
While many thought Phase 4 felt aimless, it sure does look like Marvel Studios' Phase 5 has a much clear trajectory. 
If the stories hold to what Loveness is describing, maybe the heroes across the MCU will get word that something is coming to threaten the Multiverse—but they'll be left clueless as to when it, aka Kang, might happen. 
In the same interview from above, Loveness also teased that all of those new faces audiences have met since 2021 will have to be thrown "into the fire." Needless to say, all of those new heroes are almost certainly going to have their work cut out for them.
Ant-Man and the Wasp: Quantumania releases in theaters on February 17, while Avengers: The Kang Dynasty lands on May 2, 2025.