Aquaman and the Lost Kingdom's new villain, Karshon, has an unexpected update from director James Wan. 
While marketing for the Jason Momoa-led sequel established that Yahya Abdul-Mateen II's Black Manta will serve as the main villain, the King of Atlantis is also expected to deal with other foes from the sea. 
In September 2021, a report revealed that two more DC villains will torment Arthur Curry in Aquaman 2, namely Stingray and a Green Lantern foe called Karshon. 
Aquaman 2 Director Spills Details About New Villain
In an interview with Empire Magazine, Aquaman and the Lost Kingdom director James Wan confirmed that the sequel's version of Karshon is "not a shark character," pointing out that "it's different [from] the comic books:"
"This Karshon is not a shark character. It's different [from] the comic books in that sense. One of the things we wanted to do, now that Arthur is king of Atlantis, is to give him barriers within the political world. Karshon comes from the High Council, and is like a political roadblock for Arthur."
In DC Comics, Karshon, aka The Shark, was first introduced in 1963's Green Lantern #24. Before becoming a DC villain, Karshon was hit by radiation, becoming a telepathic and anthropomorphic shark. 
Aside from Green Lantern, Karshon fought several members of the Justice League, such as the Flash and Aquaman. The villain even joined the Suicide Squad at one point.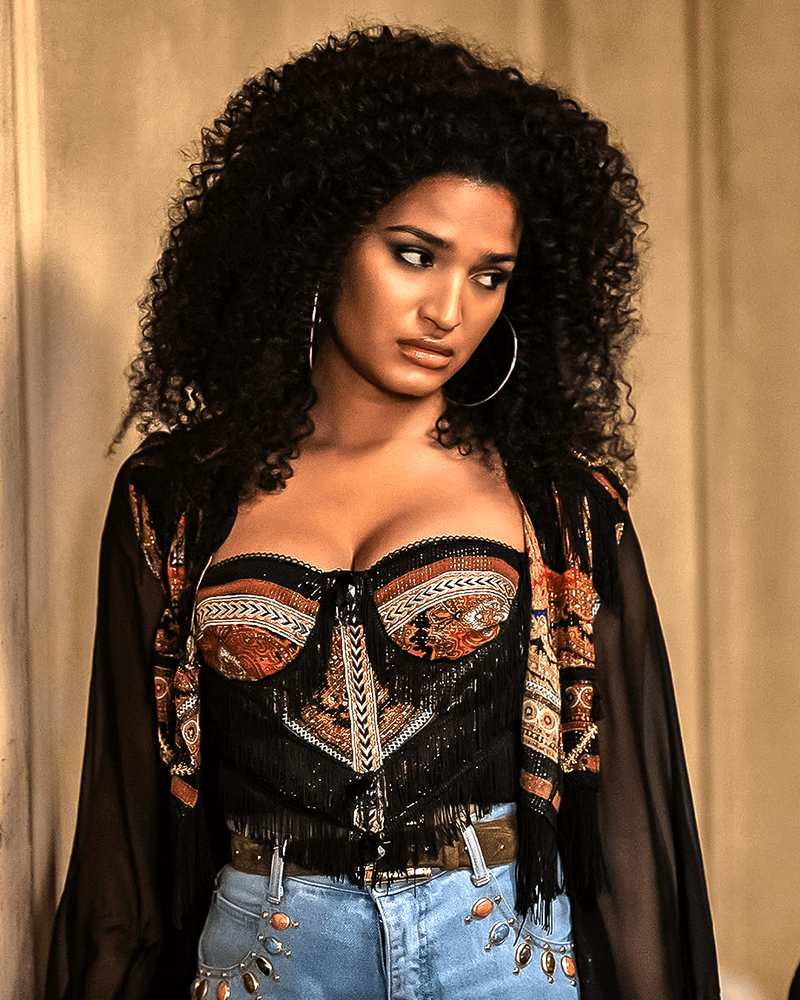 Indya Moore (Pose, Escape Room) portrays Karshon in Aquaman 2. 
This new update from Wan is surprising since many expected that Karshon would still be a shark in the sequel. Some even began drawing comparisons between Karshon and King Shark.
Meanwhile, Empire's report shed some light on Black Manta and his unfinished business with Aquaman. It was revealed that Manta managed to get ahold of the Black Trident, giving hium god-like powers. 
Aside from the Black Trident, Wan teased that Black Manta "stumbles onto" another mysterious location: 
"In his quest to find ways to destroy Arthur, Black Manta... stumbles onto something."
In DC Comics lore, when Atlantis sank into the ocean, it broke off into seven separate kingdoms, and one of them is the sequel's titular Lost Kingdom. In 2018's Aquaman, it was referred to as a colony that disappeared below the Sahar Desert.
Wan said, "This particular story allows us to explore that lost nation." 
The DC filmmaker also teased that Aquaman 2 "definitely has more" horror elements: 
"There was an element of horror in the first film. But this second movie definitely has more of that." 
As for the kingdom's design, Wan said that it has "a very retro, '60s horror look," confirming that its design foundation is akin to the 1965 film, Planet of The Vampires.
How Karshon Fits in Aquaman 2 
Although it is surprising, it makes sense that Aquaman 2 director James Wan is moving away from Karshon's shark design. 
Doing this would avoid comparisons and confusion with The Suicide Squad's King Shark. It would've also allowed Wan and the sequel's concept artists to create a much more memorable design for Karshon that would make the villain stand out. 
Wan's confirmation that Karshon is from the High Council suggests that the villain's design will be more elegant yet menacing. 
Given that Karshon has superhuman strength and is an expert in combat from the comics, it's safe to assume that the DC villain will duke it out with Arthur Curry. 
It's even possible that Black Manta will persuade Karshon to join his quest for revenge against Aquaman. 
Aquaman and the Lost Kingdom splashes into theaters on December 22.
---
Release Date
December 22, 2023
Platform
Theaters
Aeron is a news/features writer and Content Lead for The Direct who has been working for the site since March 2020. From writing about the inter-connectivity of the Marvel Cinematic Universe to having an extended knowledge about DC TV's Arrowverse, Aeron's expertise has since expanded into the realm of reality TV, K-drama, animated, and live-action shows from Netflix,  Disney+, Prime Video, MGM+, Peacock, Paramount+, and Max. When he isn't writing and watching all things MCU, Aeron is heavily invested with the NBA (go Celtics!) and occasionally watches thrilling matches in the WWE.