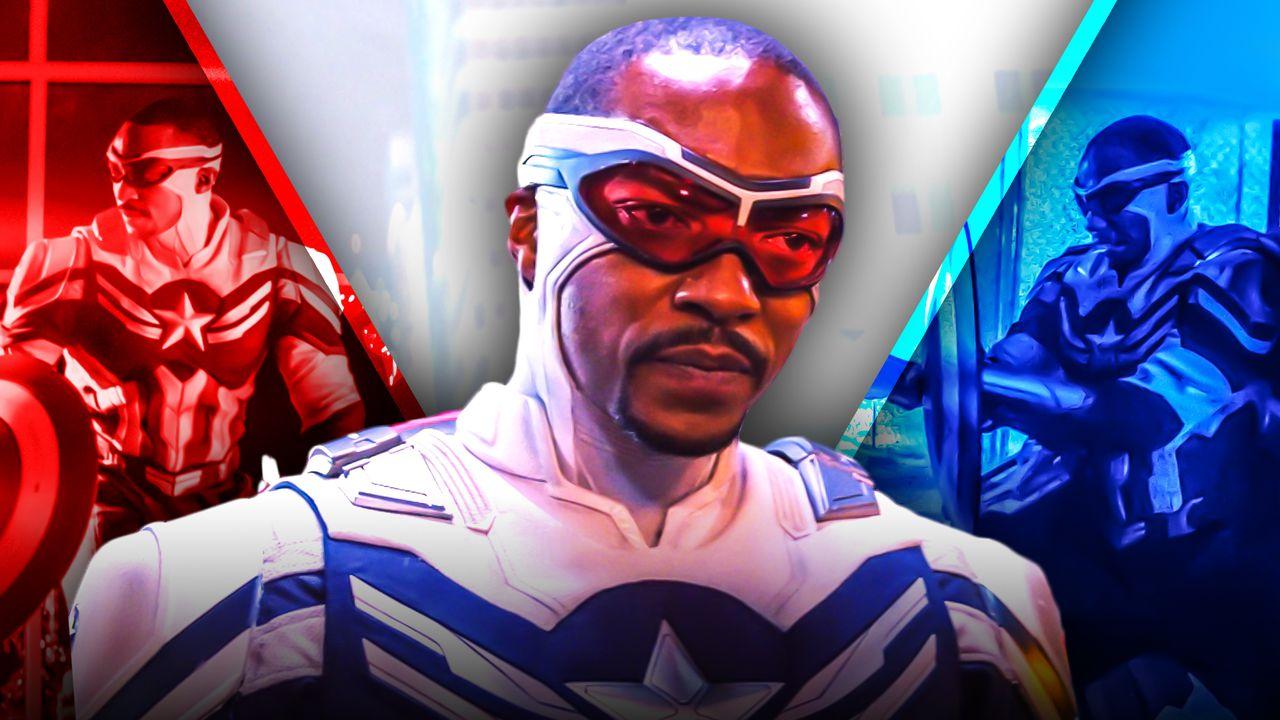 With The Falcon and the Winter Soldier having concluded, it came with plenty of shifts to the status quo. Bucky is a little more mentally stable, John Walker is U.S. Agent, and Sharon Carter is the Power Broker. Oh, and Anthony Mackie is the new Captain America .
Sam finally figured out what it meant to him to be Captain America as a Black man in America, and he hit the floor running as he saved the entire GRC Council from a toasty death. It was an exciting moment for fans, and seeing the shield with someone to whom it actually belongs to was great. No offense, John Walker.
While Sam Wilson may have come to terms with what it means to be Captain America, what about Anthony Mackie, the man behind the character?
WHAT IT MEANS TO BE CAPTAIN AMERICA
Guest-starring on The Late Show with Stephen Colbert , Anthony Mackie was on hand to discuss what it meant to him to be the first Black Captain America, and why the idea is so exciting.
Mackie mentioned how the entire experience is "humbling" and didn't hit him entirely until the finale aired:
"Well, you know it's interesting, it's humbling really. I never...it didn't hit me until the show came to a conclusion Friday and I watched it with my boys. And it's really… there are no words to explain it."
Mackie then went on to tell a personal story, one that showcases why his new promotion is so important and how it is "exciting" for him:
"I remember it was 2008 when I first moved to Brooklyn, and I was walking down the street and I saw this little kid. And he had taken like a cereal box and like cut eyes, and put the cereal box on his head like spray-painted it blue and put an A on it. And I was like 'yo what you doing man?', and he was like 'I'm fighting bad guys! I'm Captain America!' And to see that little kid and think about almost thirteen years later where I am now, you know in the universe, it's really humbling and exciting at the same time. Cause there is that significance to little kids around the world."
MARVEL STUDIOS HAS REPRESENTATION AT THE FOREFRONT
Mackie's message certainly rings true, and it is similar to that of what heroes can mean to those that look like them—especially young children. When Black Panther first came out, it brought a new hero into the spotlight, one that looked just like them. Representation matters, which is something that is clearly close to Mackie's heart.
With Chadwick Boseman's T'Challa sadly no longer with us, Anthony Mackie's Captain America will mean that much more. With the exploration of race and what something like a Black Captain America means to the world, Marvel showed that they aren't afraid to tackle these topics head-on. It's also something that won't likely be dropped any time soon.
Sam probably isn't the only one either, as Isaiah's grandson, Elijah Bradley, will almost certainly play a larger role in upcoming MCU projects as the hero Patriot— one of the members of the Young Avengers. Many have complained about representation before in the MCU, and it looks like Marvel is getting that message loud and clear. This can only lead to better things ahead.
All episodes of The Falcon and the Winter Soldier are streaming now on Disney+.
The full interview can be seen below:
---
Russ Milheim is the Industry Relations Coordinator at The Direct. On top of utilizing his expertise on the many corners of today's entertainment to cover the latest news and theories, he establishes and maintains communication and relations between the outlet and the many studio and talent representatives.