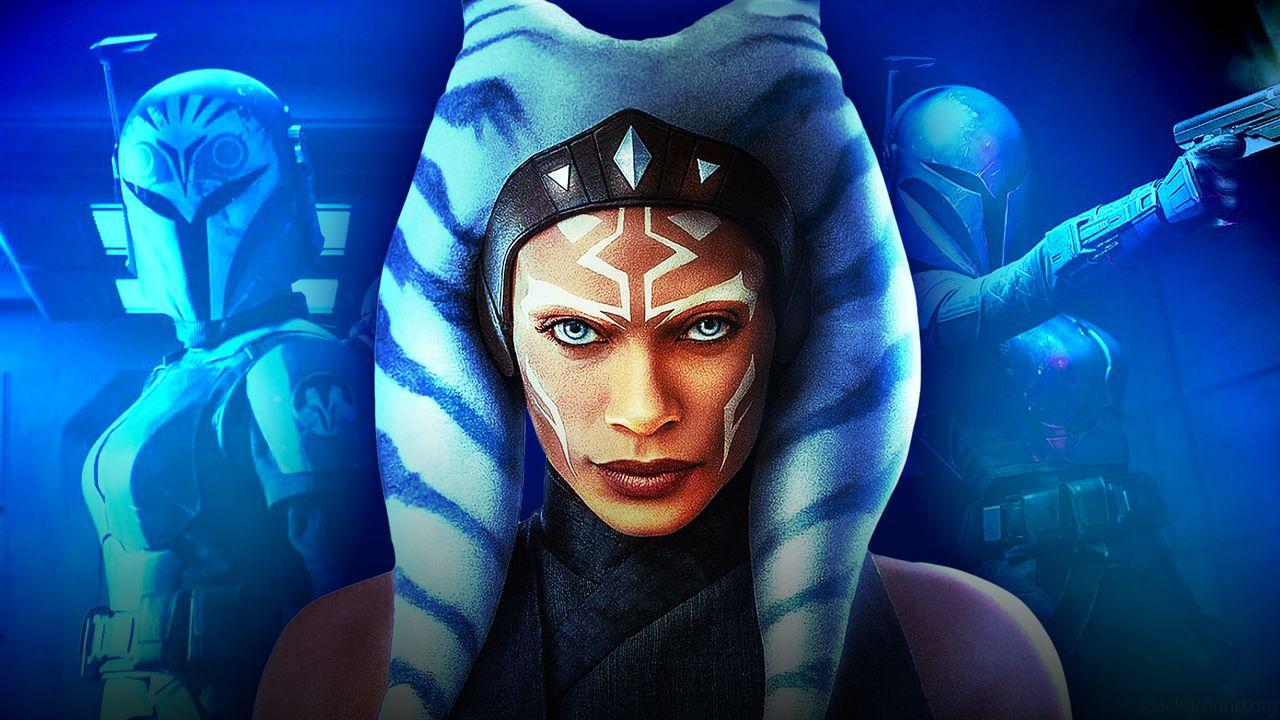 If there is one constant within the Star Wars Universe, it's the presence of collectible action figures. 
Star Wars action figures have been part of the experience since the original 1977 film; and as the universe continues to expand on Disney+ with The Mandalorian, The Book of Boba Fett, Andor, and beyond, fans can only expect that tradition to continue.
While audiences await new content from that galaxy far, far away, Star Wars has released two new Vintage Collection action figures from Season 2 of The Mandalorian including Ahsoka Tano and a Death Watch Mandalorian.
Star Wars Releases Ahsoka & Death Watch Action Figures 
Hasbro's Ahsoka Tano figure is modeled after Rosario Dawson's portrayal of Anakin Skywalker's iconic apprentice from her episode of Season 2 of The Mandalorian titled "Chapter 13: The Jedi."
This Vintage Collection figure is 3 3/4 inches and includes Ahsoka's two white lightsabers. Pre-Order Here.
The second figure from The Vintage Collection is a Death Watch Mandalorian - a splinter group of Mandalorians who believe Mandalore should return to its ancient ways.
Bo-Katan Kryze, who appeared in The Mandalorian's sophomore season, as well as in Star Wars: The Clone Wars and Star Wars Rebels, was a former member of the Death Watch. 
This figure is also 3 3/4 inches and has the Death Watch symbol displayed on its shoulder pad. A blaster and jetpack are included. Pre-Order here.
Ahsoka's No Jedi; She's an Action Figure
Season 2 of The Mandalorian laid the groundwork for future Mandalorian-centric storytelling due to the presence of Bo-Katan Kryze, Mando coming to terms with his beliefs, and the presence of the ancient Mandalorian weapon - the Darksaber. 
Therefore, it's safe to assume that Star Wars fans will have even more Mandalorian action figures to collect in the coming months and years, and the same can be said for figures of Ahsoka. 
While the former Jedi padawan made quite an impression with her live-action debut, it's only the beginning of the next chapter of her character's story and Rosario Dawson's role, especially since an Ahsoka series is currently in development for Disney+. 
In fact, it's expected that Hayden Christensen, who played Anakin Skywalker and Darth Vader in the prequel trilogy, won't just be appearing in the Obi-Wan Kenobi Disney+ series, but in Ahsoka's as well. 
Both seasons of The Mandalorian are currently streaming on Disney+.
---