Season 6 of The Crown won't only be the Netflix series' most relevant season but potentially its most controversial. 
Since the fictionalized historical drama launched in 2016, each of its five seasons has spanned an era of the late Queen Elizabeth II's reign, exploring personal and political events with an often notorious dose of artistic license.
Set to release later this year, The Crown's sixth and final season will be its most modern retelling yet, highlighting events whose impacts are still being felt today. 
The Crown Season 6's Story Events
1.) Princess Diana's 1997 Summer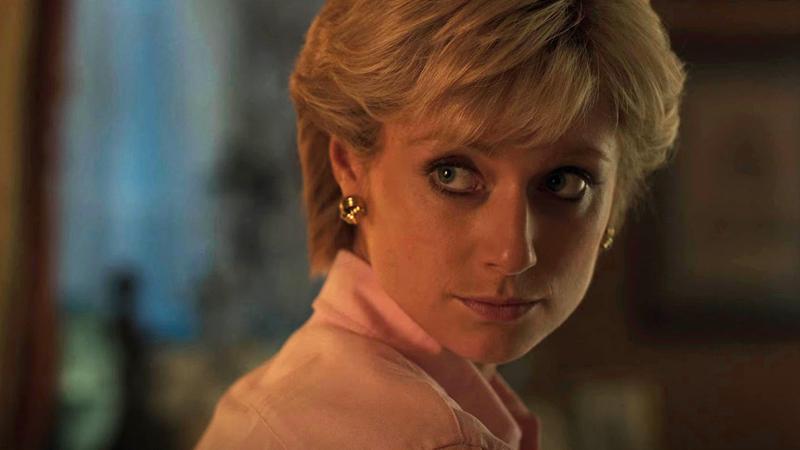 Season 5 of The Crown concluded with Princess Diana accepting Mohamad Al-Fayed's invitation to vacation in St. Tropez, setting the stage for her romance with his son, Dodi Al Fayed, and their fatal Paris car crash on August 31, 1997. 
Back in November 2022, Elizabeth Debicki, who plays the former Princess of Wales in Seasons 5 and 6, was spotted filming scenes of Diana and Dodi's Mediterranean cruise, confirming the series will feature Princess Di's final whirlwind summer. 
2.) Princess Diana's Death
In October 2022, Deadline confirmed The Crown was filming scenes leading up to the devastating Paris car crash that ended Princess Diana's life; but series creator, Peter Morgan, has stated the crash itself will not be shown. 
Instead, Season 6 shot scenes involving incidents before the accident and the aftermath that followed, such as paparazzi chasing Diana and Dodi's car and Prince Charles flying to France to claim her body. 
The fact that this event is still incredibly personal and sensitive to the current members of the Royal Family doesn't appear to be lost on The Crown.
One source on the series production confessed to "a certain anxiety" regarding shooting this particular tragedy and "the "bombshell sensitivity surrounding this one."
"We've been dreading getting to this point. The countdown is two weeks and while we're calmly carrying on it's fair to acknowledge that there's a certain anxiety; a palpable sense of being slightly on edge. I mean, there's bombshell sensitivity surrounding this one."
3.) Prince William and Princess Kate's College Years
With The Crown moving closer to present-day events, Prince William is receiving a larger focus with two actors confirmed to be playing the future King. 
In addition to Rufus Kampa portraying a fifteen-year-old Prince William dealing with the loss of his mother, the series cast Ed McVey to play the prince during his college years at the University of St. Andrews in Scotland.
The early days of Prince William's romance with Kate Middleton, his future wife and the current Princess of Wales, played by Meg Bellamy, is also confirmed as one of The Crown's final season storylines. 
4.) A Royal Wedding
In September, Netflix posted a photo of a royal wedding invitation, confirming Season 6's inclusion of the now-King Charles and Queen Camilla's 2005 wedding. 
Princess Anne star, Claudia Harrison, shared via Variety that the wedding was the last scene the series cast filmed. 
But while the couple's nuptials were royal by default, it lacked the glitter and spectacle of a traditional royal wedding in that it was a civil ceremony, not to mention the heir's second - and controversial - marriage. 
It's also worth noting Charles and Camilla's wedding returned to headlines earlier this year in Prince Harry's memoir Spare in which he confessed to asking his father not to remarry.
The Crown's Impact and Other Season 6 Events
The Crown's latter seasons are unique in that they could affect their historical characters' real-life counterparts. 
For instance, as King Charles and Queen Camilla are early in their reign and working to forge their own legacy, their pasts, for better or worse, are being retold on Netflix. 
But while the reigning royals are familiar faces in The Crown, the same can't be said for Prince William whose previous presence was minimal. 
Now, in Season 6, the future of the British crown will have his personal past, and that of his wife's, on display, amidst a public feud with his brother, Prince Harry, and his sister-in-law, Meghan Markle.
How The Crown's version of these late '90s and early 2000s events will affect public perception of the current royals is unknown, but Season 6 is expected, although not yet confirmed, to revisit other happenings from this period as well.
Some of which have been speculated include Prime Minister Tony Blair's tenure and the Good Friday Agreement, the death of Princess Margaret and the Queen Mother, and Queen Elizabeth II's Golden Jubilee.
The Crown Season 6 arrives on Netflix later this year. 
---
Savannah Sanders joined The Direct as a writer in 2020. In addition to writing for The Direct's Star Wars, Marvel, and DC teams, Savannah specializes in the relationship between Disney's blockbuster franchises and the Disney Parks.