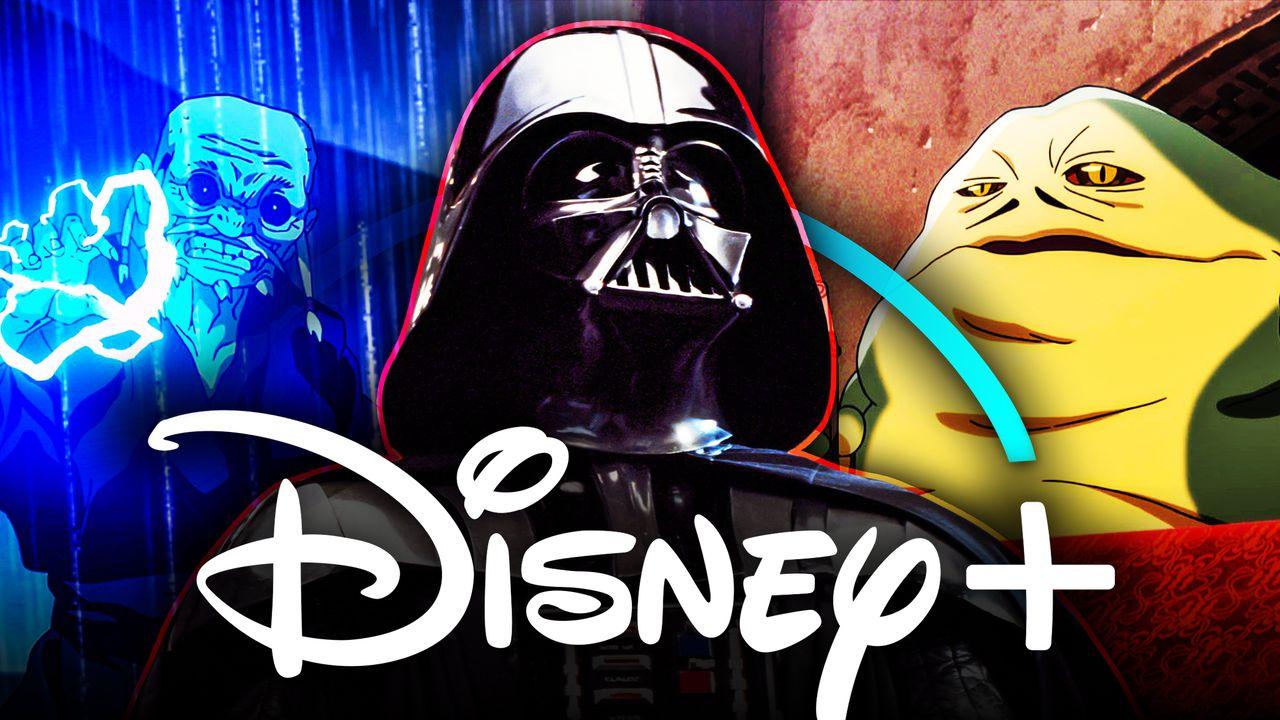 Star Wars: Visions has been released upon the world, and it's getting mostly rave reviews. The sci-fi anthology series tasked seven of the biggest studios in Japanese anime with telling new, wholly original stories in the Star Wars universe. 
The nine-episode project has largely succeeded in doing so on Disney+, with familiar themes showing up but no real big names from the canon Star Wars universe — minus a Boba-Fett and Jabba-sized exception. 
The project is unlike anything the Lucasfilm faithful have seen before, dipping into the hyper-stylized realm of anime and telling tales that may have looked different but were Star Wars at their heart.
This collection of non-canon stories could be only the start for the Holocron keepers at Disney as they continue to break down the process behind Visions. And now The Direct has learned just how original the makers of this show wanted the series to be.  
Explore the Galaxy at Your Leisure
In an exclusive interview with The Direct's Andrew Gilman, Star Wars: Visions executive producer Kanako Shirasaki broke down the mission statement for studios on the project when it came to familiar characters from within the canon showing up in the anthology series.
Skirasaki said they "wanted [the studios] to explore their own original characters" instead of retreading a "Darth Vader story...or another Luke Skywalker or the Skywalker family:" 
"We still asked [the studios] to please explore [their] own original chapters in the Star Wars galaxy and tell [their] own stories.

I think that's how you see the diversity in the chapters as well. In Tatooine Rhapsody, you see Boba Fett and Jabba the Hutt, but they already had the rock band with very interesting characters, and they have their own story. And it is such a fun chapter to play around."
When touching on what it was like cultivating this collection of anime stories, Shirasaki joyfully described the experience of bringing Star Wars to the realm of anime and allowing these animation houses to combine "[the core of Star Wars] with their own storytelling from their own background:"
"We were able to receive so many diverse stories from each studio and different directors and scriptwriters... These creators are huge Star Wars fans, which was very fortunate, and they really understand Star Wars storytelling, like, what's the core essence of Star Wars. So, they combined that with their own storytelling from their own background, and so that's how we got these nine very distinctive shorts. So I think that worked pretty well."
A Lack of Vader (and Rightfully So)
It is interesting to see that, from the get-go, it seems these animation studios taking part in Visions were encouraged to stray away from the names and locales that fans have become so familiar with over the years.
While it would have been cool to see an out-of-canon battle between Vader and Maul, or to see Luke take on an entire army in beautifully hand-drawn animation, this project is better for avoiding the traditional names if Disney really does want to expand the Star Wars universe. 
Something a large swath of fans has been saying for years is, "why does everything in the Star Wars universe always end up tying into the same eight or nine characters? How is it in this vast galaxy, that everything comes back to a Skywalker?" Well, it is evident that Kanako Shirasaki and the Star Wars: Visions team were acutely aware of these complaints and used this as their guiding force while putting this series together. 
By allowing the biggest names in Japanese anime to pursue their own unique take on the galaxy far, far away, audiences were introduced to a new set of characters — some of whom have piqued fan's interest just as the big names of the franchise have before. 
Maybe some well-known faces could have a bigger role in a potential Visions Season 2, but for now, viewers are being treated to a brand-new cast of characters in a universe they hold so dear. 
All of Star Wars: Visions is available to stream now on Disney+. 
---