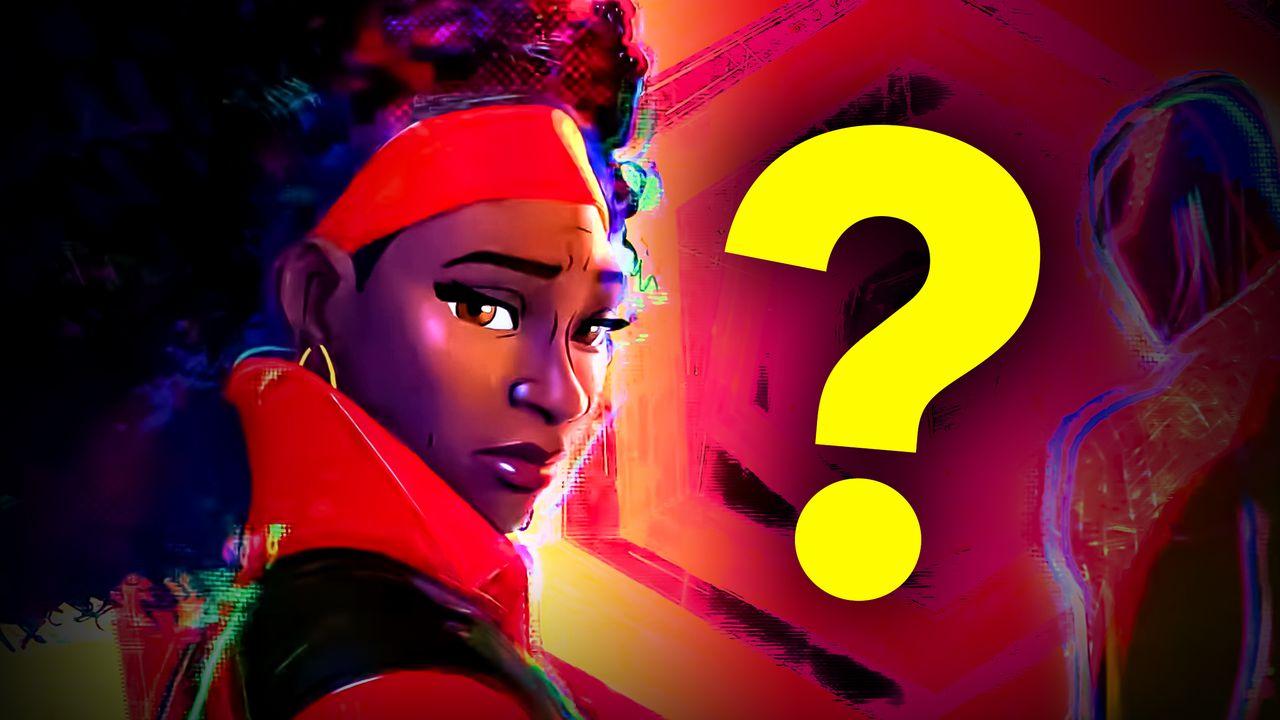 A new theory could shed some light on who Jessica Drew's husband is in Spider-Man: Across the Spider-Verse - a mystery that never got answered.
The character was first alluded to when Spider-Woman first met Gwen Stacy at the beginning of the movie. In a brief, snide remark, Drew commented that her husband is "corny... but so hot!"
The strange thing is he's never directly mentioned again throughout the course of the whole film.
Though, when Drew is chiding Gwen for seeing Miles Morales, she has a curious response to Stacy when Spider-Gwen asks if Spider-Woman ever got close to anyone. She sternly commented that "[she] did... but [she] got over it."
Spider-Woman's Canon Event in Spider-Verse 2
So, what changed?
Reddit user u/Brachio posed an interesting theory regarding the identity of Jessica Drew's mystery husband in Spider-Man: Across the Spider-Verse.
u/Brachio first pointed out how Jessica Drew seems to be acting notably differently at the beginning of the film compared to her later appearances. After Gwen has been with the Spider Society for a while, Spider-Woman seems far sterner and less positive overall.
The tip of the hat comes in the scene where Miles Morales is learning about Canon Events—how all Spider People have their own Captain Stacy, who tends to die, unable to be saved.
It's here where Drew admitted that it's happened to her. Could her "Captain Stacy" have been her husband and former lover?
His death could've happened off-screen, and it's a shift that would reasonably explain her change in personality.
But Who Was Jessica Drew's Husband?
There's not an easy pick from the source material regarding who Jessica Drew could have been married to. There isn't a typical "Captain Stacy" event in her life—particularly in the realm of her love life.
However, there is one person she thought was dead for a while, which affected her profoundly: Roger Gocking, aka the Porcupine. Gentry used to be a small-time criminal but eventually found himself as Drew's close friend and confidant.
He actually becomes a love interest for the character in the same run of comics (by Dennis Hopeless and Javier Rodriguez in 2015) on which Across the Spider-Verse based Jessica Drew. While the two eventually drift apart due to Drew's superheroics, their relationship gets pretty intense and serious for a while.
Drew has also dated Clint Barton's Hawkeye, but the two lasted only a short time together.
Perhaps Beyond the Spider-Verse will be kind enough to inform audiences about what happened off-screen for Jessica Drew.
Across the Spider-Verse is now playing in theaters worldwide, while Beyond the Spider-Verse is currently set to hit theaters on March 29, 2024.