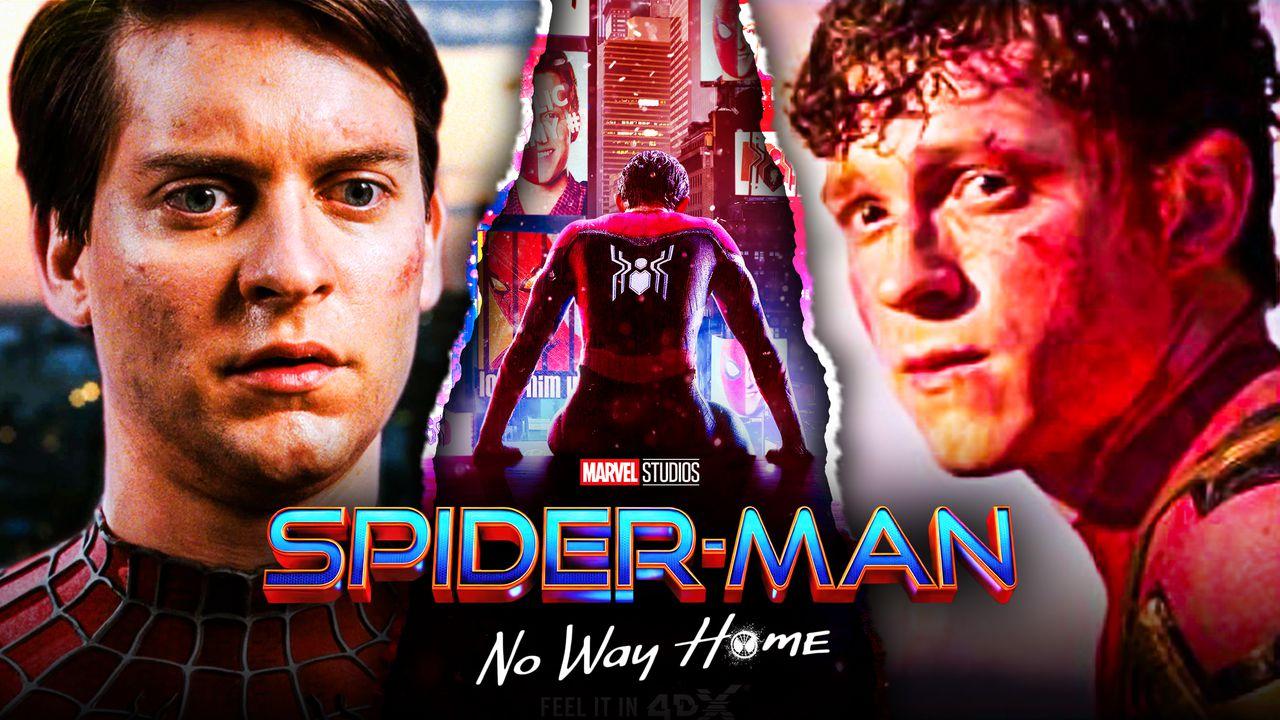 Spider-Man: No Way Home has quickly become one of the biggest films of all time. Tom Holland's new adventure as the famous web-slinger landed with immense praise from critics and fans alike. The project also saw the return of several older faces, including Alfred Molina's Doc Ock, Jamie Foxx's Electro, Andrew Garfield's Spider-Man, Tobey Maguire's Peter Parker, and many more.
Amongst them are also Willem Dafoe's Green Goblin. His performance is one that many have touted to be Oscar-worthy, but does the actor even stand a chance at being nominated?
Many people are aware of the assumed bias against blockbuster and superhero films that the Academy, those behind the prestigious awards ceremony, shows yearly.
Marvel looks to be trying to change that, as the studio made a big push to have its recent MCU film truly be considered for the big awards—including Best Picture.
Even with the push behind the film getting all of the award's attention, it seems that a goof on Sony's part ruined the project's chances of any consideration for at least one venue: the BAFTA.
No BAFTA for Spider-Man: No Way Home
Deadline reported that Spider-Man: No Way Home has become ineligible for consideration at the 2022 BAFTA (British Academy of Film and Television Arts) Film Awards.
The movie failed to meet eligibility criteria as Sony did not upload the film onto the company's online streaming platform, BAFTA View, in time.
BAFTA put out a statement in response to the news, reiterating that "all films must be made available to voting members on BAFTA View prior to Round One voting closing:"
"Spider-Man: No Way Home did not met the eligibility criteria for the EE British Academy Film Awards 2022 and therefore did not qualify for entry. As outlined in our rulebook, all films must be made available to voting members on BAFA View prior to Round One voting closing to ensure fiarness and parity or all titles and the film was not made available by the disbutributor."
Their first round of voting closed on January 3, 2022. The website reported that both the studio and awards body tried to find a workaround but were unable to do so.
Currently, only a trailer for No Way Home is available on BAFTA View.
A BAFTA-ling Mistake
Everyone makes mistakes in life; misplaced car keys, washing the Spidey suits with the whites—but it isn't every day that one sees a big studio make a huge caliber goof like this one. There's no guarantee that the film would have won anything if it was there, but now, fans will never know. 
The movie certainly deserves recognition, so hopefully, this is just a small blip, and both Sony and Marvel Studios can pull things together.
Not only does Willem Dafoe knock it out of the park as Green Goblin again, but Tom Holland arguably gives one of the best performances of his entire career. Fingers crossed that those behind the Oscars can see these things as well.
No Way Home could likely grab a Best VFX nomination, at least; it feels like tradition at this point.
Spider-Man: No Way Home is playing in theaters worldwide.