Spider-Man: No Way Home is all the rage. A brand-new trailer for the upcoming project was recently released, and it has fans across the world buzzing with excitement.
The new footage showed glimpses of Willen Dafoe's Green Goblin, Jamie Foxx's Electro, Lizard, Sandman, and even more of Alfred Molina's Doc Ock. All hail the villains.
Tom Holland's Peter Parker is going to have quite a lot on his plate. He's public enemy #1, almost broke the Multiverse, his personal life is falling apart, and there are at least five new villains who want to see him dead.
The hype for the movie is so high, audiences already want another trailer. While that might not happen, there's at least a new, quirky Hyaundi ad to watch featuring the one and only webhead.
Spider-Man Has No Way Home, Besides a Hyundai
Hyundai released a new advertisement for its IONIQ 5, and it featured an interesting crossover with Spider-Man: No Way Home.
The bit starts with Tom Holland's Peter sitting in a motel room watching the news on TV, where he hears J. Jonah Jameson (whose voice sounds like Darin De Paul from the Spider-Man PS4 game) rant about how he is a menace.
Parker decides he needs to go clear his name, so he jumps out of bed and then out the door. He goes to shoot his web, only to realize that he's in the middle of nowhere; this seems to be a fun visual callback to Spider-Man: Homecoming.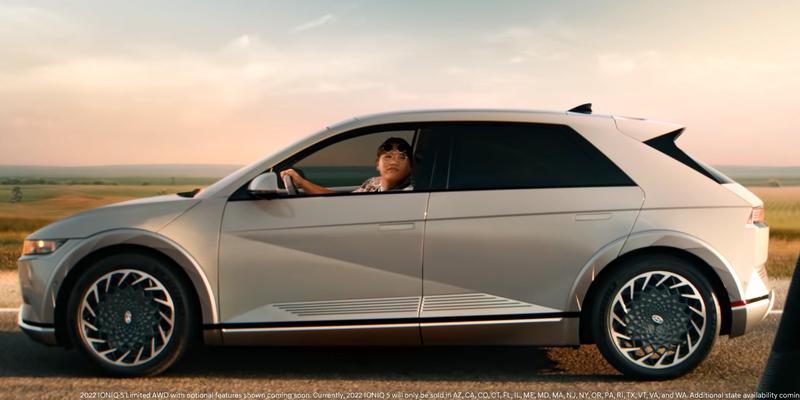 Spider-Man chooses to walk until his best friend Ned shows up in his new Hyundai.
Nevertheless, Ned gives Peter a ride, with Holland inputting Doctor Strange's address into the GPS.
The commercial can be seen in its entirety below:
Hyundai Saves Spider-Man
While still incredibly corny, it's still fun to watch these promotional crossovers between Marvel films and its car sponsorships. There was even a large-scale Kingo one for Eternals.
The real question is how did Ned even get that car?
Obviously, it's not canon, because if it were, clearly, all of Peter's problems would be solved by buying a Hyundai. After all, there has to be a movie to watch, so Marvel couldn't have him take the easy way out.
It would be interesting to see Spider-Man in more environments where he doesn't have webslinging at his disposal. Far From Home almost did it, but there were still plenty of buildings around for him to use.
Spider-Man: No Way Home hits theaters on December 17, 2021.