Spider-Man fans rejoice! No Way Home has officially released in theaters and by all accounts, it's blowing audiences' minds. Through all the cameos and returning characters from Marvel's past, one particular subplot in the film stands out: Peter Parker, his girlfriend MJ, and his best friend Ned Leeds are all trying to get into MIT, or at least align their safety schools so that they could all be together in college.
Warning - the rest of this article contains spoilers for Spider-Man: No Way Home.
However, thanks to Peter's identity as Spider-Man being outed, Parker and company's chances of getting into the school are seemingly dashed.
Will MJ and Ned Cross Paths with the Wakandans?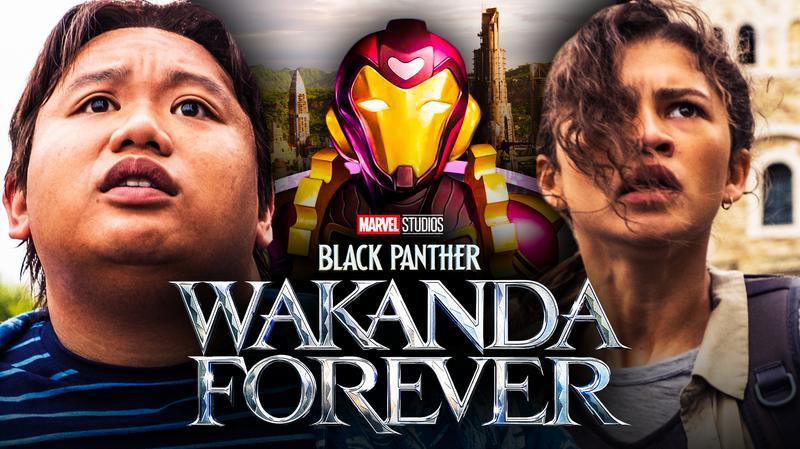 Spider-Man: No Way Home ends with the entire world's memory of Peter Parker being erased from existence. And when young Parker goes to visit Ned and MJ, they, of course, have no idea who he is; the trade-off being that they both were admitted to MIT without his own interference due to his activities as Spider-Man. Peter decides that his friends are better off not knowing him and leaves well enough alone.
In late Summer 2021, Marvel Studios' Black Panther: Wakanda Forever shot scenes at MIT's campus. Now, it's unknown if the timelines of the Black Panther sequel and the Spider-Man threequel are in such an alignment, because no one knows for sure when Wakanda Forever is set. But there's the distinct possibility that Ned Leeds and MJ Watson would be attending classes at MIT at the same time as the proceedings in Black Panther 2. 
It's also very much worth noting that Dominique Thorne's Riri Williams (aka, Ironheart) is set to be introduced in the Black Panther sequel. In the comics, the character is 15 years old and is attending the university on a scholarship. Whether that will directly translate to the MCU remains to be seen, but it is assumed that given the scope of the scenes filmed, Thorne's role will be sizable.
Could Other MCU Characters Appear in the Black Panther Sequel?
Is it at all possible that Ned Leeds and MJ could cameo in the upcoming Black Panther: Wakanda Forever? Perhaps not, but with the MCU anything is possible.
There still seem to be restrictions on where Spider-Man-affiliated characters can be used within the MCU, given that they're owned by Sony and Columbia Pictures. 
But even if that wasn't an issue, and it might not be, would it make sense for the pair to crop up in Wakanda Forever? Marvel Studios rarely seems to do cameos just for the sake of it. There are a few notable exceptions (Loki morphing into Chris Evans' Captain America in 2013's Thor: The Dark World comes to mind) but by and large, they want their character appearances to have impact and hold meaning.
So perhaps just throwing Peter Parker's old classmates into the proceedings isn't in the cards.
However, Riri Williams is a lock for the film, so even if audiences won't be able to see Peter Parker's friends, they'll still be introduced to an exciting new MCU character. In fact, if the character continues on at MIT in her forthcoming solo Disney+ series, Ironheart, perhaps an appearance could be arranged for Leeds and Jones-Watson in said series. 
It could even be something in the background. Despite often wanting to make their most out of their crossovers, Marvel Studios is no stranger to quick, background cameo appearances. The Abomination, a Black Widow and an Extremis soldier all briefly cropped up in Shang-Chi and the Legend of the Ten Rings, with the latter two being blink-and-you-miss-it.
Marvel Studios' Black Panther: Wakanda Forever will hit theaters November 11, 2022.