Shang-Chi and the Legend of the Ten Rings is finally out in theaters, allowing audiences worldwide to discover the MCU newcomer on the big screen.
Universal acclaim has surrounded the film for a number of weeks, praising Shang-Chi's compelling performances, unique visuals, and exciting action.
Many are wondering whether the overwhelmingly positive reception will translate into big box office results though. Disney CEO Bob Chapek stated that the film's release would be somewhat of an experiment for the company, a comment which leading Simu Liu was not all too pleased about.
Shang-Chi forgoing the hybrid release model that Black Widow opted for is certainly a risk, with the film's performance potentially being the deciding factor for the release of upcoming MCU flicks.
Luckily for Shang-Chi, the initial domestic numbers have put the film in a great position to earn big at the box office this opening weekend…
Shang-Chi Earns High in Thursday Box Office
As reported by Variety, Shang-Chi and the Legend of the Ten Rings has earned a stellar $8.8 million in Thursday previews.
The figure is the second-highest preview opening during COVID, only behind fellow MCU release Black Widow, which opened to $13.2 million.
Unlike Black Widow though, the film was unable to match many of the MCU's past Thursday night previews, falling behind Ant-Man and the Wasp ($11.5 million) and Guardians of the Galaxy ($11.2 million). It did manage to beat Ant-Man's opening preview numbers of $6.4 million though, which went on to gross $57.2 million during its opening weekend.
Shang-Chi has managed to soar over other high earners, beating both F9's $7.1 million opening night and A Quiet Place Part II's $4.8 million. 
The Asian-led MCU flick was previously reported as being projected to earn $45-50 million dollars domestically during its opening weekend. Therefore, these early numbers are a positive sign that Shang-Chi is on track to meet these predictions.
More MCU Success This Weekend?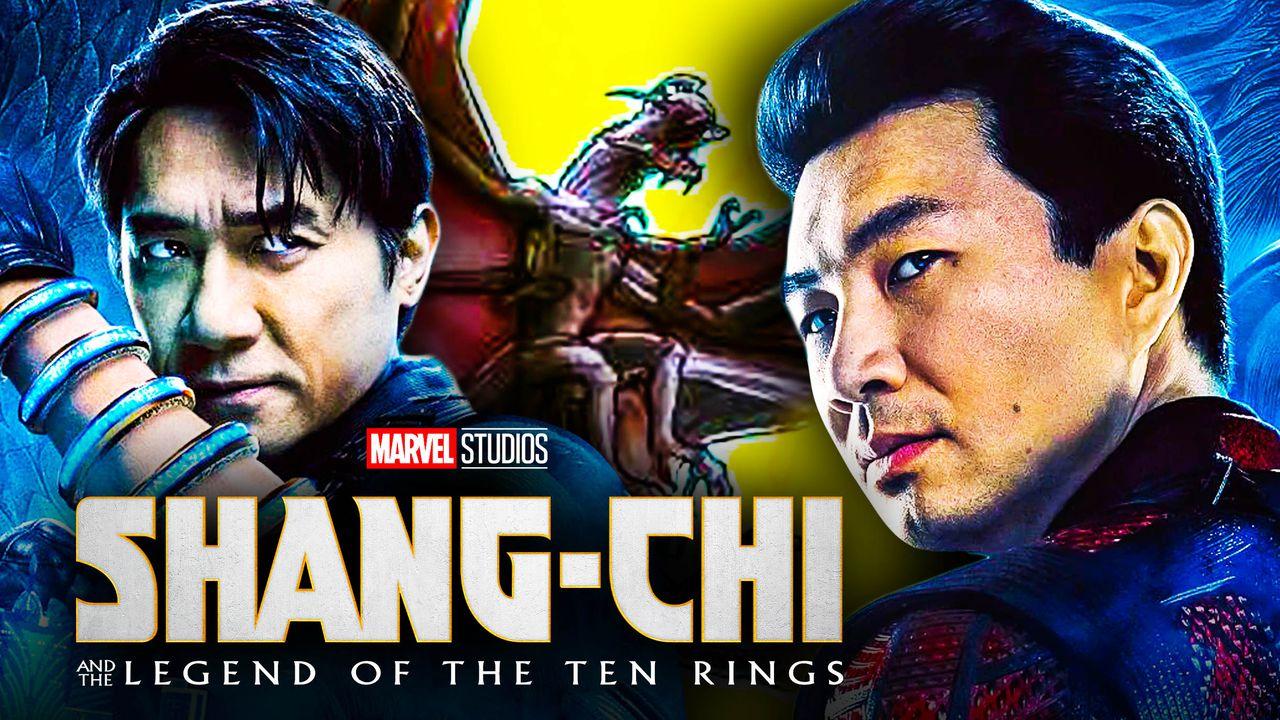 The early numbers are a promising sign that Shang-Chi is set for a big weekend ahead, which is reassuring for the release status of subsequent releases like Eternals and the possibility of getting a Simu-Liu led sequel.
Despite the impressive earnings, one question some fans may have is why the previews aren't as high, if not higher, than Black Widow. Scarlett Johansson's solo flick opened in theaters and on streaming simulatenously, yet still managed to earn well above Shang-Chi's early figures.
With fans only able to see Shang-Chi in the cinema this time around, it may be expected that there would be more of a demand to see an exclusive cinematic release. Black Widow does of course have two major draws on its side: star power and iconography.
Scarlett Johansson, Florence Pugh, and David Harbour are but a few names that make the Natasha Romanoff-led flick an appealing choice for cinema-goers. While Shang-Chi does have an impressive cast behind it with the likes of Tony Leung and Michelle Yeoh, most of the characters are played by relative theatrical newcomers outside of Awkwafina. 
Black Widow also comes with legacy, due to Natasha Romanoff having a ten year to establish herself in the public consciousness. Because of this, general audiences are likely to go for something that they are already familiar with, rather trying something entirely new.
That said, the early numbers are still a great sign for Shang-Chi and the Legend of the Ten Rings' opening weekend. Hopefully fans will be able to safely support the film and help to get theaters back on their feet.
Shang-Chi and the Legend of the Ten Rings is out exclusively in theaters.