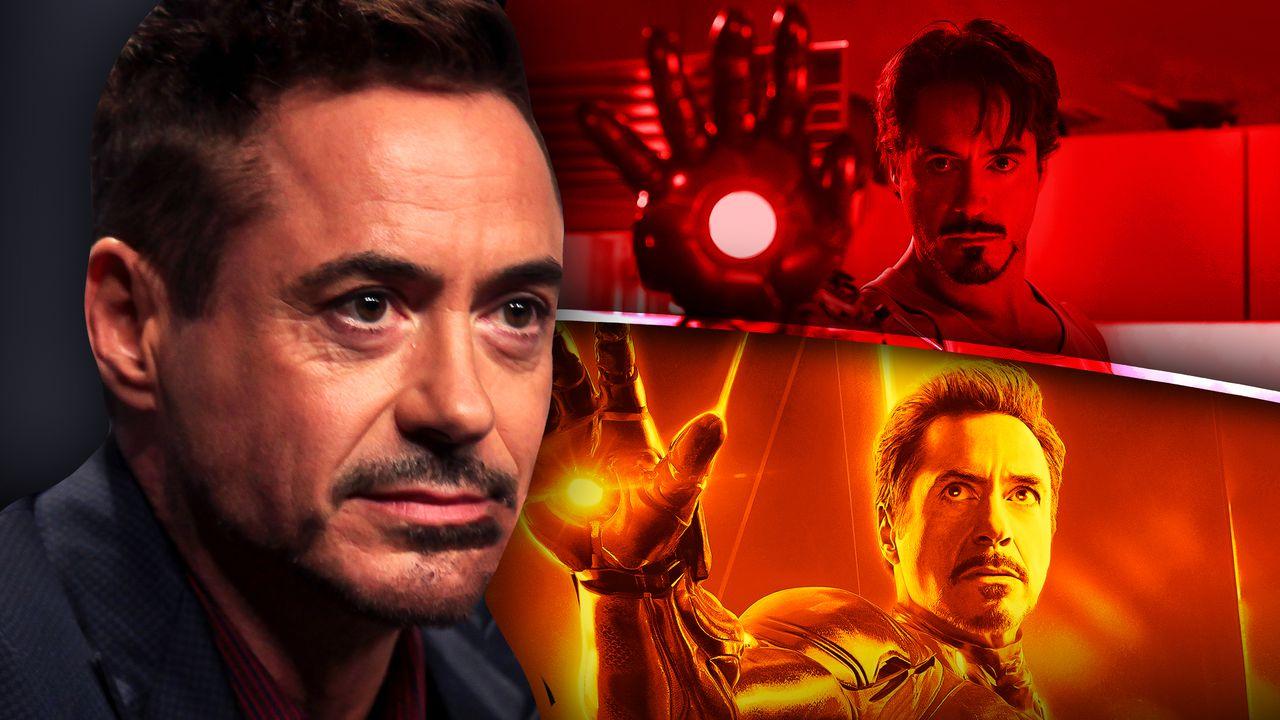 It's no secret the former face of the MCU, Robert Downey Jr's Iron Man, has already been sorely missed in the few properties that have released since the character's death in Avengers: Endgame. Having spent over ten years with Tony Stark, it's hard to imagine the Marvel universe going on the same without him.
But, what's even more insane to think about is how close that was to not happening in the first place. Prior to his casting as Iron Man, Robert Downey Jr — now one of the highest-paid actors in Hollywood — had experienced a huge downfall in his career.
The actor has spoken very publicly about his time involved with drugs, alcohol, and several years of tenures in a substance abuse treatment prison. It was because of this that MCU President Kevin Feige has made clear the risk he saw in casting Downey to begin his new universe as it could have been "the biggest dumpster fire ever."
As the Super Bowl LV has come and gone — with a brief surprise from Marvel Studios in the ad breaks — Robert Downey Jr made a special nightly appearance...
I AM IRON MAN
During an interview with The Late Show with Stephen Colbert , Downey described that he was "really fortunate" most of his public troubles were in the "pre-internet" era. As everyone knows, a scandal on that scale in the modern 'cancellation' era of Hollywood would've stopped Downey from ever working again, never mind landing such a huge blockbuster role.
The character of Tony Stark also had his fair string of troubles and issues in his MCU tenure, something Downey described as "the hero's journey:"
"It's also a very American thing you know, to build up, and break down, and come back. I n its own weird way, it is the hero's journey. By the way, I can relate to Tony Stark a lot by the time I played him. A guy who really needed to be handed a dose of ouch."
A tweet with this snippet of the interview can be seen below:
"I can relate to Tony Stark a lot by the time I played him." - @RobertDowneyJr #LSSCSuperBowlSpecial pic.twitter.com/xZLL83uNzz
ROBERT DOWNEY JR.'S MIRACULOUS RECOVERY
It's clear to say that Downey's career wouldn't be near what it was today if it wasn't for the chance Kevin Feige took on him back in 2007. While it was a risky play due to the actor's storied past, he is an embodiment of the character in a lot of ways — even bearing a strong physical resemblance to Stark's comic appearance.
It makes sense to see how Downey can see a lot of similarities in his experiences to those seen by Tony across the franchise. As the Iron Man franchise opened, Tony was making a lot of bad decisions in life until he chose to turn that around, just as Downey said regarding his own life when he "always wanted to do the right thing."
While Downey has yet to land another blockbuster role since the end of his Iron Man tenure, he will next be seen in All-Star Weekend, Jamie Foxx's upcoming sports comedy-drama and his directorial debut. Additionally, Downey will return to one of his past franchises this year in Sherlock Holmes 3 , in which he will star in the titular role alongside Jude Law as his classic companion, John Watson.
---
Sam Hargrave is the Associate Editor at The Direct. He joined the team as a gaming writer in 2020 before later expanding into writing for all areas of The Direct and taking on further responsibilities such as editorial tasks and image creation.