When Sony announced that they would be making a movie based on the anti-hero Morbius, many thought the studio was pushing their luck after Venom was a surprise hit. After all, Venom was at least a widely popular character from the 90s. The most that anyone remembered about Morbius was that Marvel gave him suckers on his hands and the desire to feed on "plasma" in the 90s Spider-Man cartoon.
So, how did it fair? Rather poorly, as Morbius was figuratively disemboweled by critics, pointing out its weak story, acting, and the ridiculous post-credit scenes. Some had said that audiences would receive the movie better, just like Venom, but that too fell short of most people's expectations, as Morbius received a rare C+ score from CinemaScore, putting it in the same league as Batman & Robin.
Jared Leto's Marvel debut did manage to open to $39 million at the domestic box office, but its second weekend shows it dropping like Sony's aspirations at a shared universe.
Morbius Is Bleeding Out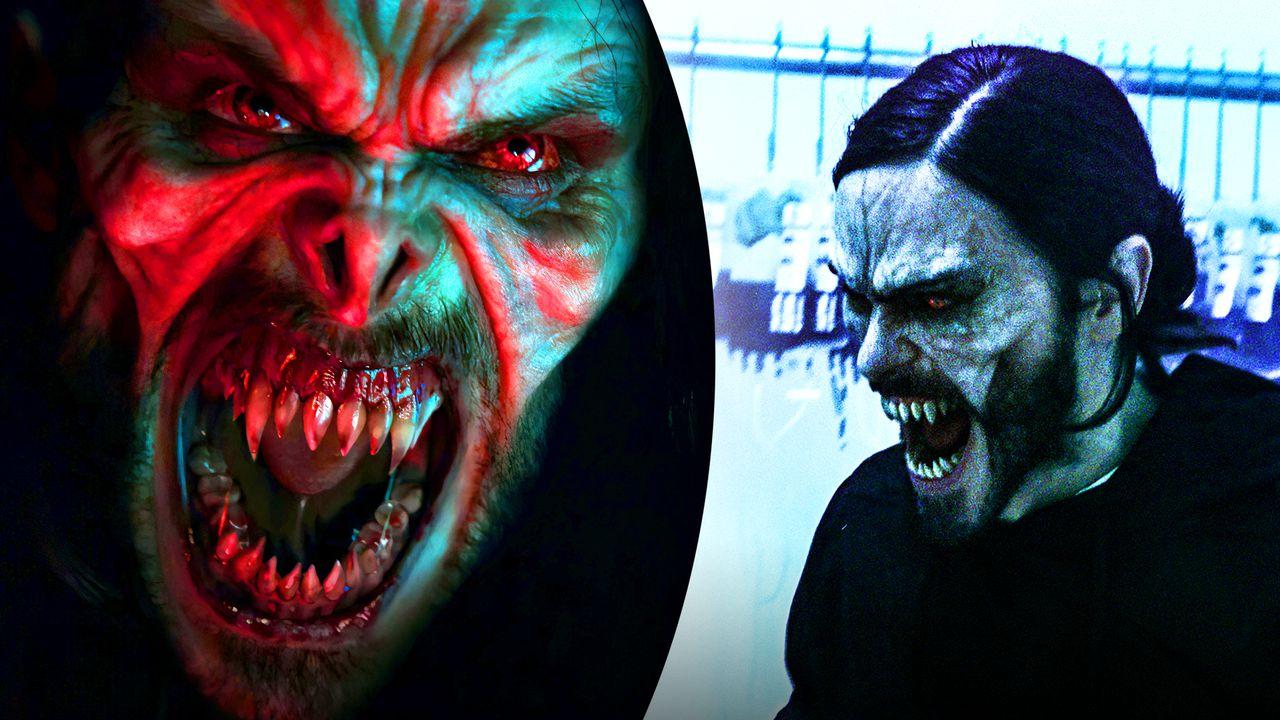 According to Boxoffice Pro, Sony's Morbius is estimated to suffer a massive second-weekend drop of 73% at the domestic box office, earning just a little over $10 million compared to its opening of $39 million.
If accurate, Morbius will have suffered the second-worst box office drop in the superhero genre right after NBA legend Shaquille O'Neal's Steel from 1997:
Steel - 78%
Morbius - 73%
X-Men: Dark Phoenix - 71.5%
The Suicide Squad - 71.5%
Hellboy II: The Golden Army - 70.7%
Jonah Hex - 69.7%
Hulk - 69.7%
Batman v Superman: Dawn of Justice - 69.1%
Elektra - 69%
X-Men Origins: Wolverine - 69%
Here are several examples of typical or excellent second-weekend drops from other superhero movies, all of which also received very positive reviews from critics & audiences alike:
Shang-Chi and the Legend of the Ten Rings - 54%
The Batman - 50.4%
Black Panther - 44.7%
Wonder Woman - 43.3%
Joker - 41.9%
Currently, Morbius is estimated to have earned $57.07 million at the domestic box office with the reported global haul being estimated at $126.4 million. This comes against a reported budget of $75 million.
Will Morbius Make Ends Meat?
It shouldn't be much of a surprise to see Morbius absolutely cratering at the box office. Not only did Sony's newest entry into the Sony's Spider-Man Universe have the honor of receiving one of the few C+ grades on CinemaScore for a superhero blockbuster, but it garnered less than 20% on Rotten Tomatoes from critics.
By all accounts, both critics and general audiences did not like the new Spider-Man universe movie.
But will Sony be able to make a profit from this Jared Leto-led superhero movie? It's possible, but with the path Morbius is on now, it will be lucky to earn $75 million at the domestic box office.
Traditionally, to make money on a production for a big blockbuster, a movie has to earn back twice its budget. In the case of Morbius, that would be $150 million.
But, to make a healthy profit, the movie has to make three times its budget, which would be $225 million. So, unless those reported streaming deals are as good as they sound, Sony will probably lose money on Morbius or barely break even on it.
Will this failure cause Sony to change course? At the very least, will Sony hire new writers for Madame Web? After all, that script is being written by the same writers responsible for Morbius.