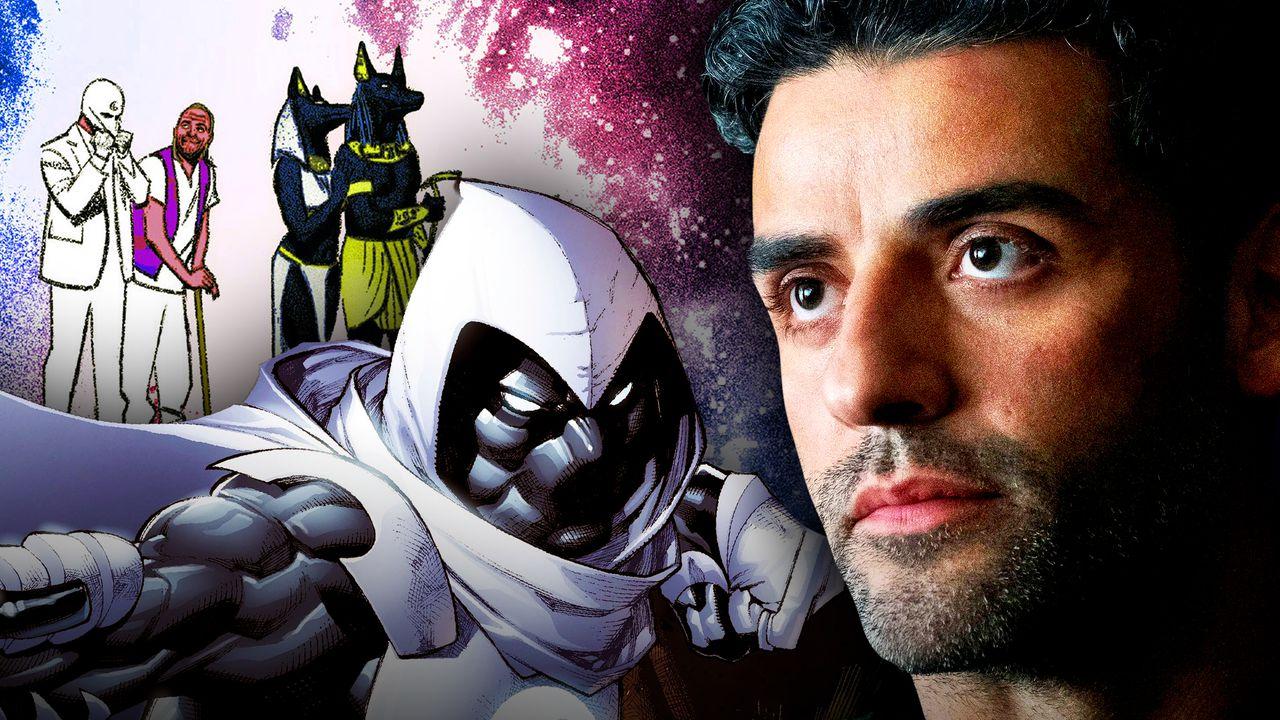 After all Disney+ show productions were halted due to the coronavirus pandemic in mid-March, news about Marvel Studios' Moon Knight went totally radio silent. While other shows continued to cast roles and even scheduled new production dates, nothing substantial about Moon Knight was reported on until a month ago when The Direct shared that two roles were being cast for the series.
It was recently reported that Oscar Issac is not only in negotiations to play Marc Spector, but that Egyptian director Mohamed Diab has been tapped to direct the whole show. Having now gotten its star and director, Moon Knight may be ready to start its production by the end of the year, though there's been no official word on that front.
Ahead of production, casting for the show's recurring characters is well underway.
NEWS
The Direct has exclusively obtained a casting call for four new characters in Moon Knight. For all four of these roles, Marvel Studios limiting their casting to only Egyptian actors and actresses.
The first role is intended for a lead female character and is casting an actress who is fairly younger than Oscar Isaac (41).
[FEMALE LEAD] 20s-30s, Egyptian, strong, intelligent and self-sufficient, she's always two steps ahead
The last three roles are less specific when it comes to the actors' age and it would seem that they are for supporting characters with less screen time than the female lead role:
[CHARACTER 1] Female, All ages, Egyptian, fun, witty and lovable
Each listing lists a distinct personality for that character:
[CHARACTER 2] Male, All ages, Egyptian, dignified and powerful
The last role listed is open to any gender:
[CHARACTER 3] Male/Female, All ages, Egyptian, eccentric with a sharp wit and interesting physicality
WHAT THIS MEANS
Interestingly, none of these roles have exact character matches from the recent comic runs of Moon Knight. There hasn't been a main character in the comics associated with Moon Knight who has been both Egyptian and female as described by the "female lead" listing.
It's possible, though purely speculation, that these four roles could be some of the various Egyptian gods that have relation to Moon Knight. The most prominent being Khonshu, who brings Marc Spector back to life while granting him supernatural abilities to fight evil in his name. Other gods that Spector has encountered include Anubus and Ammut, the latter of which held him captive in a mental hospital within his own mind.
The first character description for the female lead could actually fit the ancient God Khonshu. He is often considered a pillar of strength who Spector seeks advice from and is certainly someone who could be considered "strong, intelligent and self-sufficient." Khonshu has also been shown to be content at dropping Spector as a vessel if he doesn't satisfy his sense of justice. Additionally, Khonshu can be quite manipulative, tricking Spector several times and using him for his own ends. The only thing is that Khonshu, in both mythology and the comics, is depicted as a man, but it would hardly be the first time that Marvel Studios has changed the gender of a character for their on-screen adaptation.
No gods from the comics appear to match either CHARACTER 1 or CHARACTER 3, but one character that could match CHARACTER 2 is Amon Ra. In the comics, as in mythology, Amon Ra is Khonshu's father and attempts to superimpose his will onto his son every few generations with each new vessel. While the description is simply "dignified and powerful," that is at least how Ra's vessel carried himself when facing Marc Spector.
Another possibility is that these could be new characters strictly created for the show, and audiences might see more of Spector's time in Egypt as a mercenary before becoming the Fist of Khonshu.
Moon Knight is currently slated to release on Disney+ sometime in 2022.
---
Pierre Chanliau began as a news & feature writer for The Direct at the site's launch in 2020. As a longtime reader of superhero comic books, Pierre's knowledge of Marvel and DC is extensive, informing his reporting and editorial pieces regarding the MCU and DCU.