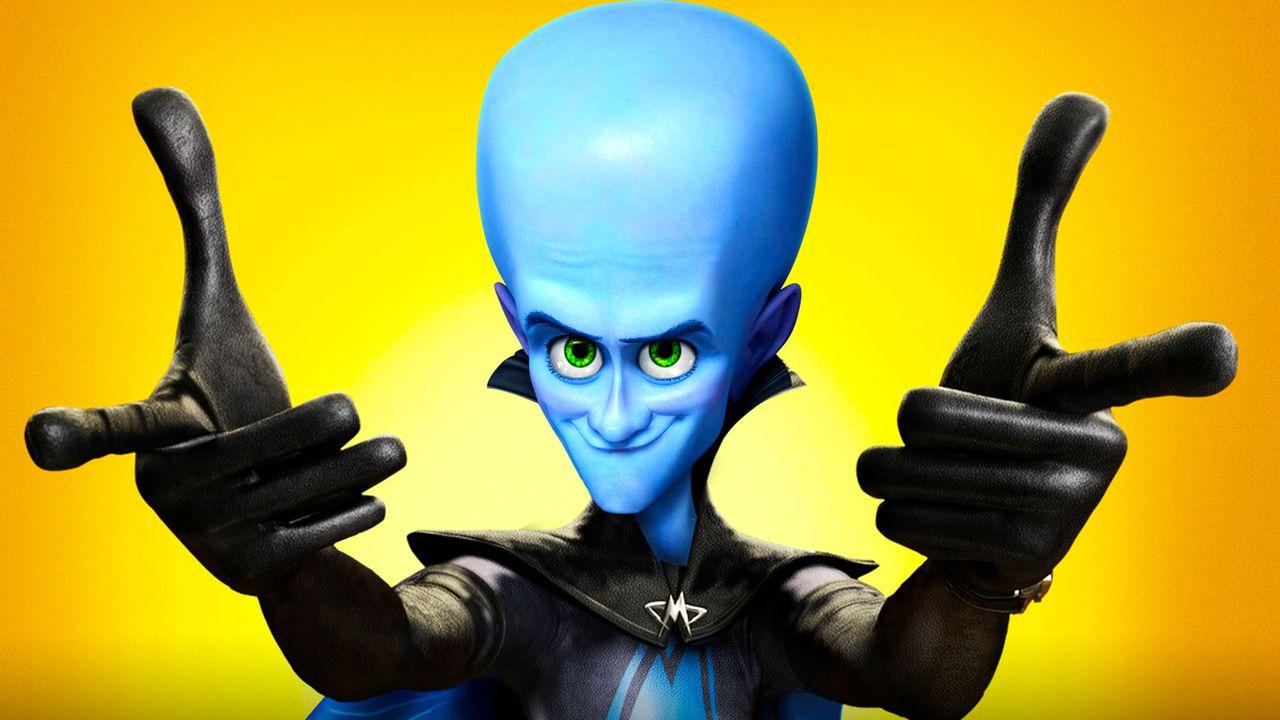 The first official poster for the upcoming Megamind TV show has been released, and with it comes a release update for excited fans.
The spin-off show based on the 2010 movie was announced in February 2022. The announcement titled the show "Megamind's Guide To Defending Your City," and explained the show's focus will be on the transition of the character from villain to hero.
Fans of 2010's Megamind will remember Will Ferrell's titular villain first learning how to be a hero in battle against Jonah Hill's Tighten, with the animated feature performing admirably at the box office after hauling in $321.9 million
New Megamind Show Poster Revealed
According to the first official poster for Peacock's Megamind television series, the show will release in 2024.
The poster was unveiled in an issue of Kidscreen Magazine, and features the titular character posing like a classic supervillain.
The pose and villainous nature of the character, combined with the lack of the original name of the series as announced in 2022 (Megamind's Guide To Defending Your City) may surprise fans. That announcement stated that the show would be about Megamind becoming a superhero after years of villainy in Metrocity.
The new poster lacks the originally-announced title, as well as the changed super-heroic nature of the ex-villain.
Other upcoming animated series releasing on Peacock include the second season of Babble Bop!, and Abominable and the Invisible City, based on Dreamworks' Abominable.
What Might The Megamind Show Be About?
Given the potential changes, or at the very least exclusions in early advertising, it is possible that the original premise of the show (if not just its title) has changed.
The ending of the Megamind movie set the character up to turn to heroics rather than villainy, but the poster indicates otherwise.
Perhaps, however, this poster is utilizing the more-recognizable imagery of Megamind as fans always knew him, but the series itself will still focus on his shift to the light.
The Megamind TV series will release on Peacock in 2024.