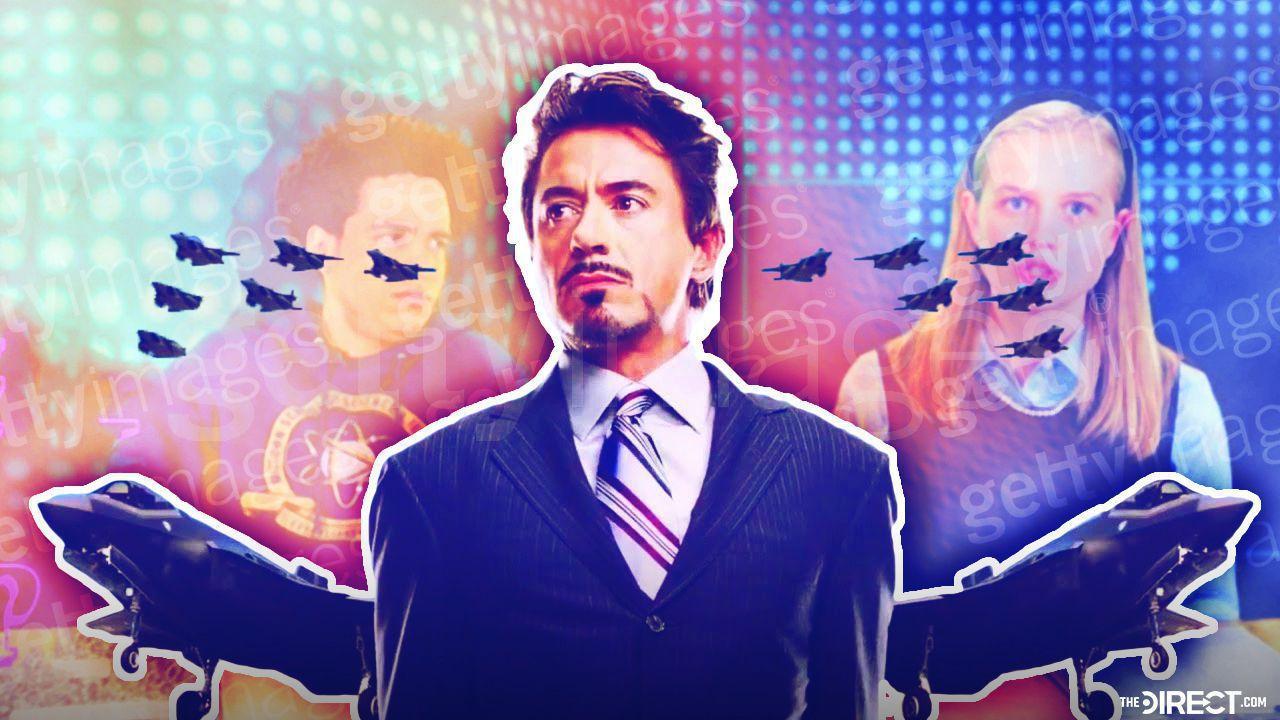 Over the past 12 years, the Marvel Cinematic Universe has revolutionized the standard for comic book movies. And while it is easy to point out the incredible acting, stunning visuals, and unprecedented execution on continuity, what really sets the MCU apart is the tone of these movies.
Music plays a huge role in setting that tone, and so today we are going to look at the top songs used throughout the MCU. While other movie universes have tried to match the MCU's ability in choosing great real music in their films (sup Suicide Squad ), we have yet to see it done so consistently awesome. So buckle up for a roller coaster of emotions because there is a good chance you will be able to hear most of these scenes.
The Guardians Rule
So when most people think about music in the MCU, there is a dusty haired space pirate that comes to mind. And while it is true that the Guardians of the Galaxy movies became the staple of MCU music, tunes have played a large role in the universe long before Guardian's "Awesome Mix" entered our lives. That being said, I think most of us would agree that there is a good chance that the entire Awesome Mix could make the Top 20. So to avoid this becoming a ranking of James Gunn's playlist songs, we are going to set a limit if 2 songs per movie for this list.
Honorable Mentions
" I Will Always Love You"- Spider - Man : Far From Home
Spider - Man : Far From Home was our first look at the new era of the MCU. And we were all wondering how Jon Watts would kick off that era with our favorite neighborhood wall-crawler. To start off the sequel, we got the most perfectly awkward and cringey Getty Images filled slideshow set to "I Will Always Love You" by Whitney Houston. And after the entire theater gets out a good giggle, we are emotionally prepared to move on. Well done Far From Home team.
"Fooled Around And Fell In Love" / "Bring It On Home" – Guardians of the Galaxy Vol. 1 & 2
And while I started this whole thing off with a rule to limit the amount of Guardians songs on this list, I am immediately going to cheat and feature 2 of them in one honorable mention slot - and I don't think anybody will have a problem with it. Quill and Gamora have one of the most underrated romances in the MCU and music is the central focus to many of their best scenes together. Starting in the first film with Quill introducing Gamora to "Fooled Around and Fell In Love" by Elvin Bishop, we see barriers begin to fall before Gamora snaps out of Quill's midsection witchcraft. That scene is followed up amazingly in Vol. 2 with the two discussing some unspoken thing while listening to "Bring It On Home To Me" by Sam Cooke. Two beautiful songs to backdrop two beautiful space rebels.

12. "The Rubberband Man" – Avengers: Infinity War
One of the most anticipated moments of Avengers : Infinity War was the appearance of the Guardians of the Galaxy in the greater MCU. And before we see them appear on screen, we hear the subtle bass guitar of The Spinners' "Rubberband Man". And then we get the most perfect location card we have ever seen as we enter "SPACE" to find our favorite misfits traveling through the galaxy about to run into a whole mess of problems. So funky, and so perfect. (Yes, I cheated again, this could technically be considered the 3 rd Guardians song on the list, and we aren't close to finished.)
11. Shoot To Thrill - Iron Man 2 / The Avengers
Iron Man has obviously carried his own brand of music throughout his films. And more often than not, AC/DC is the catalyst for that brand. In his entrance to the Stark Expo in Iron Man 2 , Stark showed the world that Iron Man is one for a grand entrance as AC/DC's "Shoot To Thrill" hits the speakers of an incredibly epic superhero landing. This was doubled down on in The Avengers when Tony Stark arrived fashionably late to the team's first encounter with Loki in Hamburg. And Natasha Romanoff reflects the feelings of the audience with a smirk as he overrides the PA system of an early version Quinjet to aide his dramatic entrance.
10. Opps - Black Panther
Black Panther has been considered a cultural phenomenon for a variety of reasons, one of which is its use of hip-hop to enhance some incredible scenes. The inclusion of "Opps" by Kendrick Lamar in the middle of a rather amazing car-chase scene (which Black Panther seems to have an affinity for) bumps up the energy of the entire sequence. The Oscar-winning soundtrack for this movie is one of the many things that brings Wakanda and the story of T'Challa to life.
9. Trouble Man - Captain America: The Winter Soldier
Captain America: The Winter Soldier may be the most grounded and non-popcorn movie in the MCU. And while it lacks the colorful "whizz-bang" that the standard movie-goer expects from a comic-book movie, it still finds a way to include music to develop the story. In the movie's first scene, we get the meeting of Steve Rogers and Sam Wilson. As the future Falcon catches his breathe, he gives the Man Out of Time a recommendation of Marvin Gaye's soundtrack for the movie "Trouble Man" as he catches up with American pop culture. And in the final scene of the movie, Sam plays the song with the same name for a beaten and broken Captain America while he sits by his side.
8. Dear Mr. Fantasy - Avengers: Endgame
We already talked about how Spider-Man Far From Home used a light hearted tune to help ease our emotions from Avengers: Endgame . However, in Endgame , the Russo Brothers did us no such favor. After being pulled right back into the sadness of Avengers: Infinity War , we hear the beautiful strings of Traffic's "Dear Mr. Fantasy" as we get our first look at Tony Stark, post-snap. The lyrics, the melody, the Marvel title card missing half of the MCU's heroes, it sets the tone for one of the greatest finales in movie history.
7. O-O-H Child - Guardians of the Galaxy Vol. 1
This is the beginning of the official James Gunn run of this list. The first Guardians is the movie that made an impact on music in comic book films forever. One of the greatest aspect of how music was used in this movie was the realism behind it. That was shown at full volume in the Dance Off to Save the Universe. The stereo from the Milano rest in the rubble as Peter Quill hits Ronin with the lyrics from "O-O-H Child" from The Five Stairsteps. This scene could have been the cringe-worthy bow to break on the silliest MCU film to date, but because James Gunn commuted to his vision, it fit perfectly.
6. Father & Son - Guardians of the Galaxy Vol. 2
When we first heard that we were going to get a movie featuring a talking raccoon, a barely articulate tree, Bautista covered in paint and the dude from Episode 1 of Walking Dead painted blue, none of us knew what we were getting into. I would have told you that you were crazy if you told me I was going to connect with characters. I would have said you lost your mind if you told me that raccoon having a tear stream down his face at the end of Guardians of the Galaxy Vol. 2 would be arguably the most emotional moment of my life. "Father and Son" by Cat Stevens is the sound of Yondu's Ravenger funeral and it is without a doubt one of the most stunning scenes in the MCU to date.
5. Brandy - Guardians of the Galaxy Vol. 2
Let's talk about theme. To take an obscure pop song from the 70's like Looking Glass's "Brandy" and make it a major plot theme of an alien-riddled superhero movie is a wild task. But Jimmy Gunn does what he does best and he just makes it work. This movie is a great story about family and destiny, and this song is not-so-subtly the motivation for the antagonist. And while the heavy message of the song translates great to Ego and his destiny, it is still a song that Meridith Quill can shout at the top of her lungs in an amazing Ford Mustang 2 King Cobra. *Chef Kiss*
4. Come and Get Your Love - Guardians of the Galaxy Vol. 1
And for the final Guardians song on our list, we end at the beginning. No one, not even the comic book community, knew what to expect from Guardians of the Galaxy Vol. 1. And for the first six minutes and eighteen seconds of the movie, it looked like another big budget gritty space flick. And then we get the goofy kid from Parks and Rec slipping on the headset of an old Walkman, and a drum beat that will change our lives forever. When Redbones "Come and Get Your Love" hits with a big bold and beautiful title card, we all knew one thing and one thing only… things are about to get weird. And we are all here for it.
3. Back In Black - Iron Man/Spider-Man: Far From Home
Speaking of things that will change our lives forever. No one is going to doubt that Iron Man was a turning point for everyone who loves superhero movies. We knew a movie about a B-list (at best) superhero featuring an actor most kids have never heard of was going to be different. But once we heard AC/DC's "Back In Black" as the backdrop for a billionaire drinking whiskey in a Hum-v, we knew it was going to be special. And much like most amazing things in the MCU, this song holds a much deeper meaning. As we began this amazing MCU movie with this classic rock riff, we also end the Infinity Saga with this song at its emotional climax in Spider-Man: Far From Home . The relationship between Tony Stark and Peter Parker was never more prominent than when Peter gets his suit ready to what he thinks is a Led Zeppelin hit. Happy Hogan's face says it all.
2. Immigrant Song - Thor: Ragnarok
You are looking at this picture. And I know all you can hear is that guitar riff. This song, this scene, this moment in Thor: Ragnarok , it is all more than perfect. I do not need to sit here and explain why Led Zeppelin's Immigrant Song is arguably the best the MCU has to offer. So I assume most of you are wondering HOW this song is not number one on the list. Let me explain…
1. It's Been A Long, Long Time - Avengers: Endgame
Tony Stark is the face. Thor has become the comedy. And Peter Parker has become the audience along for the ride. But there is no doubt that Steve Rogers is the heart of the MCU. 21 movies in and we did not once see Captain Steve Rogers get a true happy ending at the end of a film. At best he gets back to work with a cast of New Avengers. And at worst he sits there in failure after Thanos's snap. And the entire time, from day one, all Steve wanted was to get that dance with Peggy. And after giving everything he has for his country, his world and his universe, Steve finally gets his wish. In the final scene of the Infinity Saga, Cap gets his dance set to "It's Been A Long, Long Time" by Harry James and His Orchestra. Arc = complete.
LATEST NEWS
TRENDING