DC Studios CEO and the MCU's Guardians of the Galaxy Vol. 3 director James Gunn called a crossover between the two superhero companies "a possibility."
Seeing the Avengers and Justice League come together on the big screen has long been a dream for many. There is even comic precedent for a potential crossover thanks to the early 2000s JLA/Avengers comic event.
The MCU recently confirmed certain DC heroes exist in the universe as fictional characters, with Superman getting namedropped in Eternals and Kevin Bacon even doing a Batman impression in The Guardians of the Galaxy Holiday Special.
James Gunn Explains Marvel & DC Crossover Possibility
Speaking with Fandango during the press tour for Guardians of the Galaxy Vol. 3, newly-placed DC Studios CEO James Gunn gave his thoughts on Marvel and DC potentially crossing over, having now worked on both sides of the coin.
Gunn noted how "there's always the possibility" for that to happen, but the focus right now is on making each of the respective universes "as strong as possible:"
"I think there's always the possibility of that. I think that would be a fun thing for fans to see. But I do think it's just about grounding the Marvel and DC universes right now and trying to make them each as strong as possible."
The DC Studios boss added how he is "very close friends" and "[talks] all the time" with Marvel Studios president Kevin Feige. He also explained how, while there is "some rivalry" between the superhero companies, they both have the same goal to "embolden the movie-going experience:"
"I think that the crossover I like is that [Kevin Feige] and I are very close friends. So, we talk all the time. I think that the idea of a rivalry between Marvel and DC, of course, there's always going to be some rivalry. But what's really important to me is that we embolden the movie-going experience. And the theater-going experience is something that survives on big spectacle movies today."
Gunn noted how "a dollar for Marvel is not a dollar less for DC," and both sides making good superhero movies only brings more audiences to the theaters and serves to benefit both sides:
"So, if we're really going to allow it to thrive that means we want good movies to be made, and that's going to happen with Marvel movies and DC. And contrary to popular belief, a dollar for Marvel is not a dollar less for DC, quite the opposite. You make good Marvel movies, it brings people to theaters, and they go see more good DC movies. You make good DC movies, it brings them to the theater, and they go see good Marvel movies."
Gunn previously revealed back in June 2021 - long before he became DC Studios CEO in November 2022 - that he has "casually talked" to the top powers at both Marvel and DC about a potential crossover, seemingly hinting how it seems to be unlikely but possible:
"I've casually talked to the powers-that-be at both Marvel & DC about it. I would love for it to happen. I don't think it's likely, but I don't think it's an impossibility either."
The superhero veteran filmmaker even revealed his dream pitch for a Marvel and DC crossover which involves both his Guardians of the Galaxy and The Suicide Squad franchises coming together through "a Harley Quinn and Groot movie:"
"I would really be happy to do a Harley Quinn and Groot movie, that would be exciting for me. Not only have I thought about that, but I've actually talked about that to the heads of both Marvel and DC. They know everybody's open to everything, but whether anything would ever happen, who knows?"
Could Marvel & DC Ever Actually Crossover?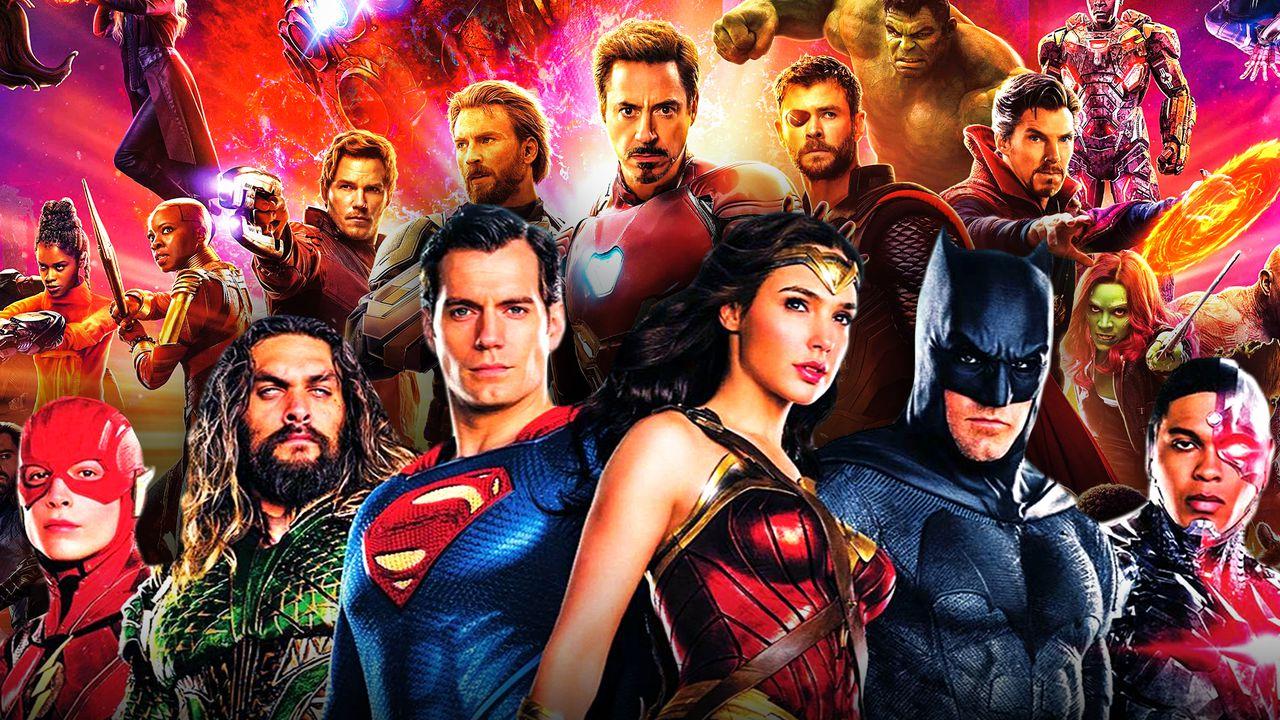 With the Marvel rights held firmly at Disney and the DC rights over at Warner Bros., the superhero giants ever crossing over is almost impossible. After all, the number of negotiations required to navigate the rights and financial issues would be immense, not to mention the logistics of which side actually makes the movie.
James Gunn's recent appointment at DC Studios certainly makes it more of a possibility to get the two sides talking at some point given his close relationship with Marvel Studios and Kevin Feige. But right now, both Marvel and DC are firmly focused on bettering their own universes and generally doing their own thing.
Perhaps if the superhero genre as a whole ever began to die off then Marvel and DC could come to the negotiating table. But even after the recent struggles of Ant-Man 3 and the financial disaster of Shazam 2, the genre remains alive and well with plenty of excitement for the future of both franchises.
Guardians of the Galaxy Vol. 3 hits theaters on Friday, May 5. James Gunn's next superhero movie at DC will be Superman: Legacy, which releases on July 11, 2025.