A dozen movies from the James Bond series will no longer be available to stream on Max in the near future.
As Max works to refine its massive cache of content from all across the entertainment sphere, dozens of fan-favorite movies and TV shows seem to leave the service with each new update.
Both Disney+ and Hulu recently engaged in their own rounds of content purges as well, with the most recent announcement from Max confirming that a beloved franchise will be less present in the coming weeks.
James Bond Movies Leaving Max
Max announced that a dozen movies from the James Bond movie franchise will no longer be available to stream starting on July 31.
While the reason wasn't confirmed, it's likely tied back to cost-cutting initiatives from HBO and Warner Bros. Discovery as the studio works to improve its financial situation.
The 12 movies leaving the service can be seen below:
1.) Casino Royale (2006)
Serving as a semi-reboot of the series behind Daniel Craig's 007, Bond finds his way into a high-stakes poker tournament at the Casino Royale set up by terrorist financier Le Chiffre.
Bond suffers through an intense round of torture in this film as he puts his poker skills and intelligence at the forefront against Le Chiffre and his liaison, Mr. White.
2.) Diamonds are Forever (1971)
Sean Connery's Bond has to travel through Africa, Holland, the United Kingdom, and the USA in order to investigate a major diamond smuggling ring, disguised as a pro smuggler and murderer throughout the mission.
This leads him to reclusive billionaire Willard Whyte and his casino-hotel, eventually learning that he has to stop a satellite that can set off nuclear missiles, which are set to be auctioned off to the highest bidder.
3.) Dr. No (1962)
Connery's initial debut in the first James Bond movie had 007 sent to Jamaica to investigate a killing, leading Hom to meet Dr. No on Crab Key Island.
Dr. No plans to disrupt a space launch from Cape Canaveral with an atomic-powered radio beam, which Bond and a local shell diver, Honey Dryver, have to stop together.
4.) GoldenEye (1995)
Pierce Brosnan took the 007 spotlight in the mid-1990s, going head-to-head with criminal organization Janus as they work with weapons called the GoldenEye satellites.
The head of Janus eventually reveals a plan to steal money from the Bank of England before erasing the bank's financial records with the GoldenEye tech, which would destroy Britain's entire economy.
5.) The Living Daylights (1987)
Timothy Dalton's Bond learns of the revival of a Russian l organization called Smiert Spionam, which translates into "Death to Spies." 007 is tasked with killing the man that brought the group back to life, General Leonid Pushkin.
The secret agent moves on to investigate a scheme to embezzle KGB funds and use them to purchase diamonds as part of a drug exchange.
6.) The Man with the Golden Gun (1974)
Roger Moore's Bond is targeted by assassin Francisco Scaramanga as the secret agent goes rogue on a mission to find him, winding up in Macau and Hong Kong as he sees British scientist Gibson's murder.
Gibson had invented the Solex agitator, which was meant to harness solar energy and solve the energy crisis and is eventually stolen before Bond has to recover it and take out the thief.
7.) Moonraker (1979)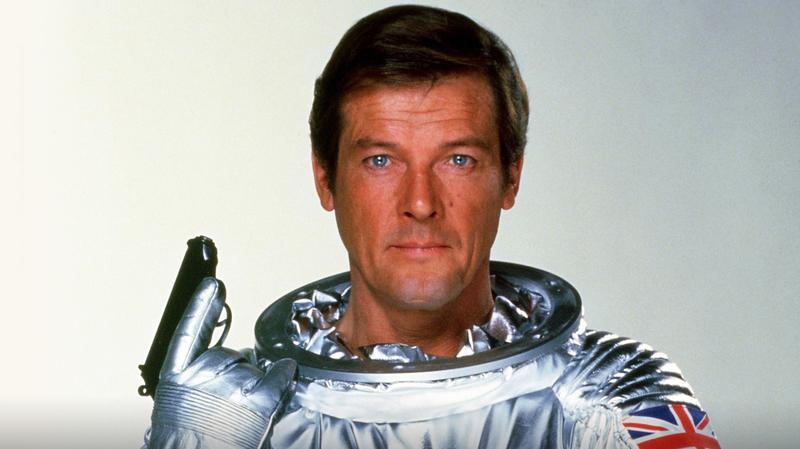 Moore's James Bond is sent to investigate the hijacking of a Drax Industries Moonraker space shuttle, finding out that Drax is actually manufacturing a nerve gas that's deadly to humans but not to animals.
The villains plan to eliminate all of human life with 50 globes filled with this toxic gas from outer space, and Bond has to find a way onto the space shuttle in order to save the human race.
8.) Octopussy (1983)
Investigating the murder of another agent, Moore's Bond encounters a wealthy woman named Octopussy who leads the Octopus cult in a circus troupe as a front for smuggling priceless Soviet treasures and antiquities.
These treasures are replaced by a nuclear warhead aimed straight for a United States Air Force base in West Germany, which could start a huge war and lead the world to think it was America's doing.
9.) Quantum of Solace (2008)
Craig's iteration of Bond discovers a new secret organization called Quantum, tracing the group to Haiti and learning of a plot to put exiled Bolivian General Medrano into power while Quantum gets a monopoly to run the country's water supply.
The protagonist also discovers that Quantum is damming off Bolivia's fresh water in order to force up prices astronomically, leading Bond on a hunt for justice for this country.
10.) Thunderball (1965)
Two atomic bombs are taken by the organization known as SPECTRE, who demands a ransom for their return as Connery's Bond searches for answers to who's running the entire operation.
The hero has to work through Emilio Largo, SPECTRE's number two operative, in order to find the bombs and keep them from being dropped and detonated before they take out millions of potential victims.
11.) Tomorrow Never Dies (1997)
A British warship sinks to the bottom of Chinese waters after a cruise middle from the ship is stolen and a Chinese fighter plane is shot down, leading Brosnan's Bond to work with the Chinese as he finds out about a plot to incite a war for TV ratings.
Britain and China are on their way to battle with one another as this theft goes down, and Bond has to go full spy in order to stop two powerhouse counties from sending the entire planet into chaos.
12.) You Only Live Twice (1967)
Connery's Bond takes his talents to Japan to look into a spacecraft theft and the kidnapping on the American Project Gemini spacecraft Jupiter 16, learning that SPECTRE is once again behind the crimes as he uncovers the group's top operative, Ernst Stavropol Blofeld.
Blofeld plans to turn the Cold War into World War III in a story that involves spacecrafts and even ninjas as Bond hopes to keep both the Japanese and the Soviets under control.
---
Richard Nebens joined The Direct in March 2020, now serving as the site's Senior Writer and also working as an assistant editor and content creator. He started his journalism career as a hobby in 2019 and is passionate about sharing news and stories from the entertainment industry, especially comic book movies, comedy, and sci-fi. Richard looks to expand his knowledge about movies and TV every day, and he is eager to stay locked into the latest releases and breaking news at every opportunity.