Heartstopper Season 2's cast is filled with up-and-coming actors headlined by Agatha: Coven of Chaos star Joe Locke. 
Created by Alice Oseman, the hit Netflix series revolves around the story of a gay schoolboy named Charlie Spring who falls in love with his classmate while also exploring the lives of his friends.
Heartstopper made its debut on Netflix on April 22, 2022. After receiving widespread acclaim from fans and critics, the show was renewed for a second season, which is set to premiere on August 3, 2023. 
Every Actor & Character in Heartstopper Season 2
Joe Locke - Charlie Spring
Joe Locke plays Charlie Spring, a student at Truham Grammar School who was recently outed as gay. 
After Season 1 ended with Charlie and his boyfriend Nick continuing their relationship (now publicly), the show's sophomore run is set to explore the pair's new status quo. 
Kit Connor - Nick Nelson
Kit Connor plays Nick Nelson, Charlie's boyfriend and a standout star of Truham Grammar School's rugby team. 
After coming out as bisexual to his mother in Season 1, the upcoming season could see Nick take the next step in telling the truth to the rest of his family while also knowing what it means to be part of the LGBTQIA+ community.
Connor is best known for his roles as the young Elton John in Rocketman and the voice of Pan in His Dark Materials.  
William Gao - Tao Xu
William Gao portrays Tao Xu, one of Charlie's best friends who will do anything to protect him and his friendship group. 
In Heartstopper Season 2, it is expected that the show will tackle his feelings with his longtime friend, Elle. 
Yasmin Finney - Elle Argent
Yasmin Finney plays the transgender Elle Argent, a close friend of Charlie and Tao. 
Aside from exploring a potential romance with Tao, Season 2 could also show different options for Elle as she tries to pursue more education-related opportunities.
Heartstopper marks Finney's acting debut.
Tobie Donovan - Isaac Henderson
Tobie Donovan is Isaac Henderson in Heartstopper Season 2, another close friend of Charlie, Tao, and Elle. 
Speaking with Attitude in February 2023, Heartstopper creator Alice Oseman confirmed that Season 2 will explore the fact that Isaac is asexual. 
Cormac Hyde-Corrin - Harry Greene
Cormac Hyde-Corrin plays Harry Greene, the bully who usually targets Charlie and Tao. 
In Season 1, Nick was friends with Harry, but he has since cut all ties with him due to his relationship with Charlie.
Rhea Norwood - Imogen Heaney
Rhea Norwood portrays Imogen Heaney, a student at the nearby girls' grammar school who harbors a crush on Nick. 
Corinna Brown - Tara Jones
Corinna Brown plays Tara Jones in Heartstopper, a popular girl who dealt with her own coming out journey in Season 1. 
The show's sophomore run is expected to highlight her relationship with her girlfriend, Darcy. 
Kizzy Edgell - Darcy Olsson
Kizzy Edgell plays Darcy Olsson, Tara's girlfriend, Elle's friend, and a character who has an outspoken personality. 
In Season 2, Darcy's family troubles are expected to be pushed to the forefront.
Sebastian Croft - Ben Hope
Sebastian Croft portrays Ben Hope, Charlie's boyfriend at the start of Season 1. The pair eventually broke up after their toxic relationship, leading to a fresh start for Charlie and Nick. 
Croft is known for his roles in Game of Thrones, Doom Patrol, and Penny Dreadful. 
Fisayo Akinade - Mr. Ajayi
Fisayo Akinade plays Mr. Ajayi, Charlie's art teacher and a fellow member of the LGBTQIA+ community who looks out for him when he gets bullied. 
Akinade's past credits include The Personal History of David Copperfield, Cucumber and Banana, and Atlanta Season 3. 
Ashwin Vishwanath - Sai Verma
Ashwin Vishwanath portrays Sai Verma, a friend of Nick, Otis Smith, and Christian McBride. 
Evan Ovenell - Christian McBride
Evan Ovenell plays Christian McBride, a character who is part of Nick's circle of friends alongside Otis and Sai. 
Olivia Colman - Sarah Nelson
Olivia Colman is Sarah Nelson in Heartstopper, Nick's mother in the series. At the end of Season 1, she fully supported Nick's coming out as bisexual. 
Season 2 could further explore Sarah's dynamic with her son Nick while also highlighting her fondness for Charlie. 
Colman recently made her MCU debut in Marvel Studios' Secret Invasion as Sonya Falsworth. The actress is also known for her roles in The Crown, The Father, and The Lost Daughter. 
Araloyin Oshunremi - Otis Smith
Araloyin Oshunremi plays Otis Smith, one of Nick's close friends in Heartstopper. 
Jenny Walser - Tori Spring
Jenny Walser portrays Tori Spring, Charlie's older sister who genuinely cares about her brother. 
Interestingly, Tori is the main character in Alice Oseman's novel Solitaire, a story set before Heartstopper. 
Leila Khan - Sahar Zahid
Leila Khan plays Sahar Zahid, a student at Higgs Girls School who teams up with Tara, Elle, and Darcy to plan the school's prom. 
Nima Taleghani - Mr. Farouk
Nima Taleghani portrays Mr. Farouk in Heartstopper, the character who is a new teacher at Truham's Grammar School in Season 2. 
Taleghani is a veteran in the theater industry, and his credits include Royal Shakespeare Company: The Merry Wives of Windsor, National Theater Live: Cyrano de Bergerac, and Royal Shakespeare Company Live: Romeo and Juliet. 
Chetna Pandya - Coach Singh
Chetna Pandya plays Coach Singh, Nick's mentor at Truham Grammar School who gives him advice about life. 
Pandya is known for The A List and Black Mirror. 
Bradley Riches - James McEwan
Bradley Riches portrays James McEwan. After appearing as an unnamed student in Season 1, James is expected to play a major role in Season 2 as he tries to enter Charlie's group of friends.
Alan Turkington - Mr. Lange
Alan Turkington plays Mr. Lange, the teacher who paired Charlie and Nick during morning form, resulting in the pair developing feelings for one another. 
Turkington is known for The Man from U.N.C.L.E. and Mary Queen of Scots. 
Joseph Balderrama - Julio Spring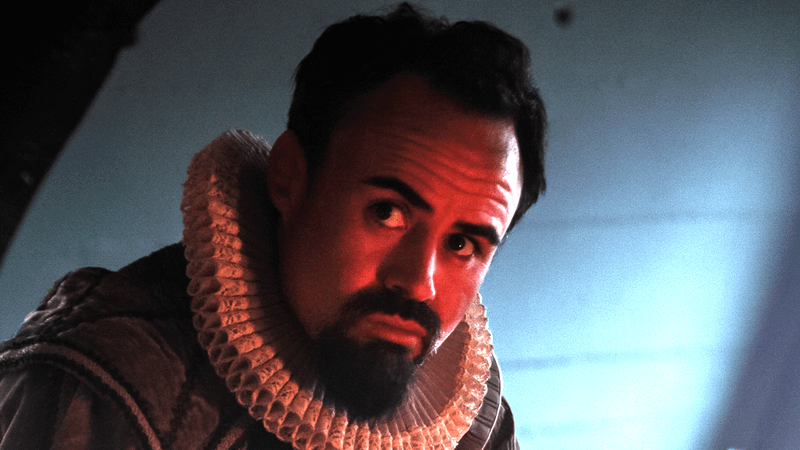 Joseph Balderrama plays Julio Spring, Charlie and Tori's father. He is known to be supportive of his kids and wife. 
Balderrama is known for The Great Escapists and Avenue 5. 
Georgina Rich - Jane Spring
Georgina Rich portrays Jane Spring, Charlie and Tori's mother and Julio's wife. 
Rich's past credits include River and Public Enemies.
Momo Yeung - Yan Xu
Momo Yeung plays Yan Xu, Tao's mother in Heartstopper. 
Yeung is known for The Sandman, Doctor Strange in the Multiverse of Madness, and Theodosia.
Stephen Fry - Headmaster Barnes
Stephen Fry lends his voice as Headmaster Barnes of Truham Grammar School in Heartstopper.
In Season 1, the Headmaster was not seen on screen. It's possible that Fry could make an appearance as Barnes in Season 2. 
Fry is known for Sex Education, Doctor Who, and The Dropout.
---
Heartstopper Season 2 is now streaming on Netflix.