They're callin' again. Paramount+'s Frasier reboot/revival is set to hit streaming imminently, and this time, Dr. Crane has new faces and a new location surrounding him.
Frasier's original run in the '90s and early 2000s brought the title character from Boston back to his home city of Seattle, Washington, repositioning him into the orbit of his grouchy father Martin, his fastidious younger brother Niles, and a new cast of unique and memorable characters.
Now, Paramount+ produced a 10-episode revival season of Frasier that sees Dr. Crane come back to his old stomping grounds of Boston. 
Many of the original players won't be present (some will be special guests; David Hyde Pierce declined to return and John Mahoney sadly passed away in 2018), so the Frasier revival's cast will be composed of newcomers. 
Here's everyone who will show up in Paramount+'s Frasier.
Every Main Actor & Character in Frasier Reboot
Kelsey Grammer - Dr. Frasier Crane
The inimitable Kelsey Grammer stars as Dr. Frasier Crane, marking the first time Grammer will return to the role since Frasier's original 2004 series finale (not counting a 2008 ad for Dr. Pepper.)
The actor stated that the main narrative crux for the revival is one of reconnecting and reconciliation between Frasier and his son, Frederick. Other than that, as the show's trailer clearly indicates, "Frasier's back! …And he's basically the same."
Nicholas Lyndhurst - Alan Cornwall
Only Fools and Horses' Nicholas Lyndhurst plays Alan Cornwall, Frasier's old Harvard chum from across the pond who always seems to have a drink in his hand.
The marketing paints a picture of a man who can cut Fras down to size with a razor-sharp barb, a role for which Niles was routinely on hand during the show's original network run.
Jack Cutmore-Scott - Frederick "Freddy" Crane
Seen multiple times throughout the original Frasier (plus the tail end of Cheers as a toddler), Dr. Crane's precocious, at-times rebellious (see: his goth phase in Season 11's "High Holidays") young son Frederick has grown into a strapping Boston firefighter in his 30s for the revival, portrayed by Jack Cutmore-Scott.
Seemingly wanting little to do with his father, Freddy lives in an apartment with a woman named Eve. Things begin to change, though, when Frasier arrives on his doorstep, looking to mend old wounds.
Anders Keith - David Crane
David Crane, brought to life by Anders Keith, was actually seen as an infant in the original series' series finale, "Goodnight, Seattle." Although his parents, Niles and Daphne, won't be seen in the new season, their legacy lives on through David.
Jess Salgueiro - Eve
Little is known about Jess Salgueiro's Eve other than that the character serves as Freddy's roommate. Frasier describes her as his son's girlfriend in a promo for the series, but reports indicate this may not be the case.
Toks Olagundoye - Olivia
Olivia, as portrayed by Toks Olagundoye, works as the head of Harvard's psychology department. Since Frasier is set to return to the world of academia, this time as a professor, Olivia will act as his boss.
Bebe Neuwirth - Dr. Lilith Sternin
Bebe Neuwirth returns for a guest spot in one episode as Frasier's sometimes frosty ex-wife, Lilith. The two wed midway through Cheers but were divorced by the end of the show. Nonetheless, and often to Frasier's chagrin, Lilith made several appearances throughout Frasier, popping up once or twice a season.
Although they can be adversarial, deep down, Frasier and Lilith truly care about each other and their son, Frederick.
Peri Gilpin - Roz Doyle
The one and only Roz Doyle returns, with Frasier original cast member Peri Gilpin reprising her role. Roz, as she was first depicted, was someone who always had a man in her life, sometimes several. She gave birth to a daughter, Alice, during the fifth season.
It's unknown what brings Roz to Boston for her one-episode guest-starring role, but perhaps she just wants to spend some time with her old friend Fras.
Jimmy Dunn - Moose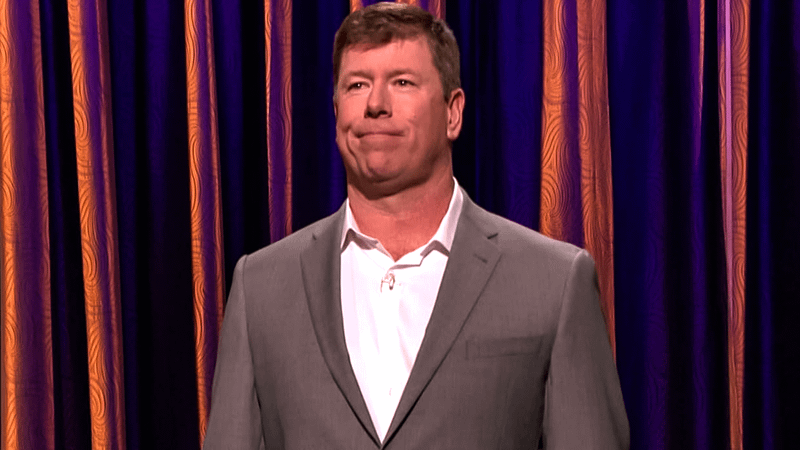 Little is known regarding comedian Jimmy Dunn's character Moose, but Dunn did actually grow up in Boston, which is where the show is set.
Kevin Daniels - Tiny
Kevin Daniels, who plays Tiny on the new Frasier, actually had a one-episode appearance on the old Frasier's tenth season as a surly barista.
Renee Pezzotta - Smokey
Actress and comedian Renee Pezzotta will play Smokey. Pezzotta can also be seen in a myriad of other popular series such as The Orville and How to Get Away With Murder.
John Bucy - Roger
John Bucy plays Roger, who is likely one of the students in the course that Frasier teaches. Bucy previously had a small role in DC's Wonder Woman 1984.
Parvesh Cheena
Parvesh Cheena has played characters in Shining Vale and The Mandalorian, lending his voice to a droid on the latter.
Cheyenne Perez - Saara
Cheyenne Perez, whose previous roles include appearances in And Just Like That… and 9-1-1, will portray Saara.
---
The original Frasier is streaming now on Hulu and Amazon Prime Video.
---
Jennifer McDonough has been a writer at The Direct since its 2020 launch. She is responsible for the creation of news articles and features. She also has a particular affinity for action figures and merchandise, which she revels in discussing in the articles she writes, when the situation calls for it.