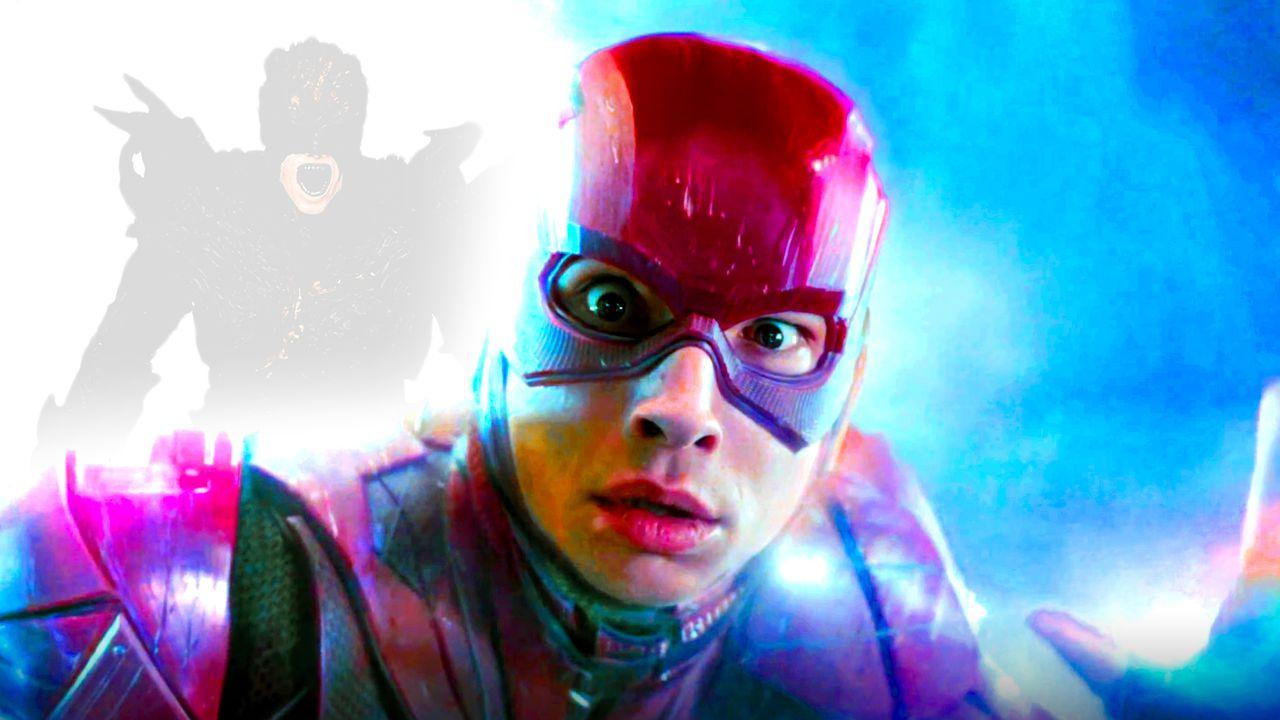 With the return of many fan-favorite characters in the upcoming The Flash film, the movie's plot is not being talked about as much as the exciting cameos and major implications.
However, within The Flash's complex time-and-universe-centric plot is a terrifying-looking villain that, until recently, had been confined to leaks and rumors. This character, dubbed "Dark Flash" by various leaked merchandise images, appears to be, as the name suggests, a darker, grittier version of Barry Allen. Seemingly, his inclusion will help tell the somewhat Flashpoint-inspired story.
Finally, however, DC officially confirmed that a "Dark Flash" of some kind will be appearing in the film, thanks to newly released official merchandise.
Dark Flash Confirmed in New Movie
New seven-inch figures inspired by June's The Flash film from McFarlane Toys have been released, revealing the first official look fans have at the movie's villain Dark Flash.
The figure is intricate, down to the tendrils adorning the character's suit and the screaming facial expression.
The copper and gold accents, highlighted on the black suit, contrast sharply with Barry Allen's Scarlet Speedster costume, inevitably allowing for a visually stunning protagonist-antagonist-color palette.
Notably, this official listing and merchandise of Dark Flash is the first time DC itself has revealed the character's place in the June Flash film.
It seems as though Dark Flash will prove a worthy opponent to Ezra Miller's Barry Allen if the intricacy of a single toy design is anything to go by at least.
Given his inclusion in this toy collection, it seems possible that Dark Flash will not be merely secondary to the film's established villain, General Zod, but a key player in the film's story himself.
What to Expect from Dark Flash?
Based on the trailer, rumors, and the inclusion of Dark Flash, it is seeming more and more likely that a Flashpoint-inspired story is what fans can expect in The Flash.
However, unlike in the Flashpoint comic story where it essentially came down to Reverse Flash, the new movie will have Dark Flash instead. With the film's involvement of the Justice League, time-travel-focused plot, and multiversal shenanigans, Flashpoint is becoming a clearer and clearer inspiration to The Flash as more information is revealed.
Dark Flash also balances the stakes a little more than the trailer indicates, which has Batman and two Flashes and Supergirl working together, a team that seems very hard to beat. Having two major villains ups those stakes.
The Flash hits theaters on June 16.